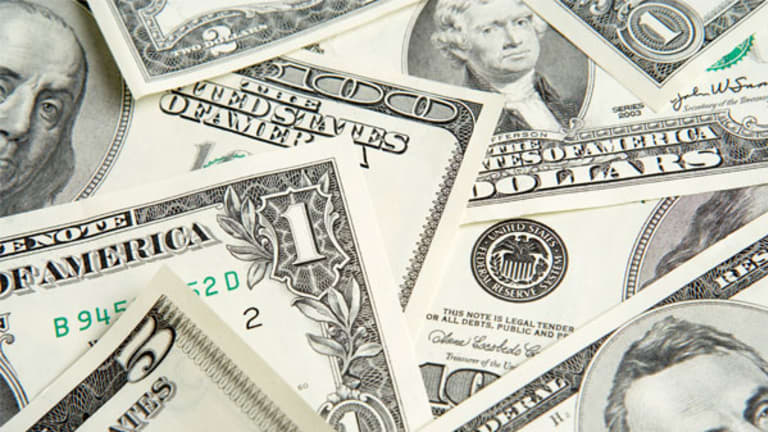 10 Most Expensive Trips to the Ballgames in 2012
Some Major League Baseball fans taking a bigger loss on the cost of a ticket than others.
NEW YORK (MainStreet) -- Major League Baseball season is in full swing, but some fans' wallets are already in late-season form.
The price of the average ticket to a Major League Baseball game hasn't changed since last season, holding at $26.98. It's a somewhat different story when it comes to the price of taking a family of four to a game and paying for parking, a program, a cap, a hot dog, a soft drink and a beer. The cost of the whole package is up 2.5% to $207.80, according to Team Marketing Report's
Fan Cost Index
.
Even early in the season, there are some fans taking a bigger loss on the cost of a ticket than others. We looked over the standings and found 10 teams whose ticket prices are hitting well above the league average:
10. Chicago White Sox
Average ticket price:
$29
What happens when your high-priced squad fails to make the playoffs, loses its marquee coach and pitcher and goes into rebuilding mode? The Sox dropped ticket prices by an average of 28.7% for 2012 in what almost seems like an apology.
9. Miami Marlins
Average ticket price:
$29.62
The former Florida Marlins have a new name, a new hangar-like ballpark, a new manager in Ozzie Guillen, a new documentary special on Showtime and a new crop of free agents, including former Mets shortstop Jose Reyes and Chicago pitching mainstays Mark Buehrle and Carlos Zambrano. All that "new" comes at a 55.4% premium from last season, while the cost of a day at the park for a family of four including concessions, souvenirs and parking jumped 42.4%. At least they now have the world's ugliest lawn ornament for their trouble.
8. Washington Nationals
Average ticket price:
$30.54
Ticket prices in D.C. dropped last year and have held steady this year, but ticket value has skyrocketed. Behind a young, healthy pitching staff and new manager Davey Johnson, the Nationals have surged to the top of the NL East and are showing some early potential.
7. Detroit Tigers
Average ticket price:
$31
The team made the American League Championship Series last year and signed free agent slugger Prince Fielder to a $214 million contract. That success comes at a price for fans, as ticket costs have risen 5.7% from last year and a day at the ballpark for a family of four is 8.8% more costly than it was in 2011.
6. St. Louis Cardinals
Average ticket price:
$31.57
The team could have named its price after winning the World Series last year, but losing star slugger Albert Pujols in free agency tempered the excitement a bit. Considering the Pujols-deprived Cards have return to form as the top team in the NL Central, that 1.9% ticket price hike from last year still seems like a bargain.
5. Minnesota Twins
Average ticket price:
$33.04
Ticket prices that jumped when Target Field opened in 2010 have just kept going up, climbing 5% each year for the past two years. This year's bump is particularly galling after the team went from a playoff squad in 2010 to 99 losses in 2011.
4. Philadelphia Phillies
Average ticket price:
$37.42
The Phillies ace-laden pitching staff won 102 games last year and seemed like a lock for the World Series before losing to the Cardinals in the first round of the playoffs. How do they get over that disappointment and injuries to stars such as Ryan Howard and Chase Utley? By jacking up ticket prices 4.9% and making it 6.9% more expensive to take a family out to the ballgame.
3. Chicago Cubs
Average ticket price:
$46.30
Chicago Cubs fans haven't seen a playoff win since 2003, a playoff appearance since 2008 or a winning season since 2009. Because the ivy at Wrigley Field still looks lovely and Big 10 grads still like to clog Wrigleyville bars before and after games, ticket prices fell only 1.4% this year.
2. New York Yankees
Average ticket price:
$51.55
One of only two teams to average more than $50 a ticket, the Yankees must have been feeling pretty broken up about that early playoff exit against Detroit last year to drop ticket prices 0.5% How do they spare it?
1. Boston Red Sox
Average ticket price:
$53.38
For those in New England keeping track, that's about 53 cents for every year Fenway Park has been in existence, or roughly $7.62 for every win the Sox had during the final games of the 2011 season en route to missing the playoffs. More importantly, that ticket price adds up to about eight four-piece chicken meals from nearby Popeye's. Sox fans buying tickets this year should have a good idea which equivalent their team's pitching staff valued more last season.
-- Written by Jason Notte in Boston.
>To contact the writer of this article, click here:
Jason Notte
.
>To follow the writer on Twitter, go to
.
>To submit a news tip, send an email to:
.
RELATED STORIES:
>>March Madness Is A Suite Deal For Corporate Clients
>>NFL Blackouts: 16 Games In 2011, NFL Cares 0
>>Sierra Nevada CEO Makes East Coast Beer Run
Jason Notte is a reporter for TheStreet. His writing has appeared in The New York Times, The Huffington Post, Esquire.com, Time Out New York, the Boston Herald, the Boston Phoenix, the Metro newspaper and the Colorado Springs Independent. He previously served as the political and global affairs editor for Metro U.S., layout editor for Boston Now, assistant news editor for the Herald News of West Paterson, N.J., editor of Go Out! Magazine in Hoboken, N.J., and copy editor and lifestyle editor at the Jersey Journal in Jersey City, N.J.