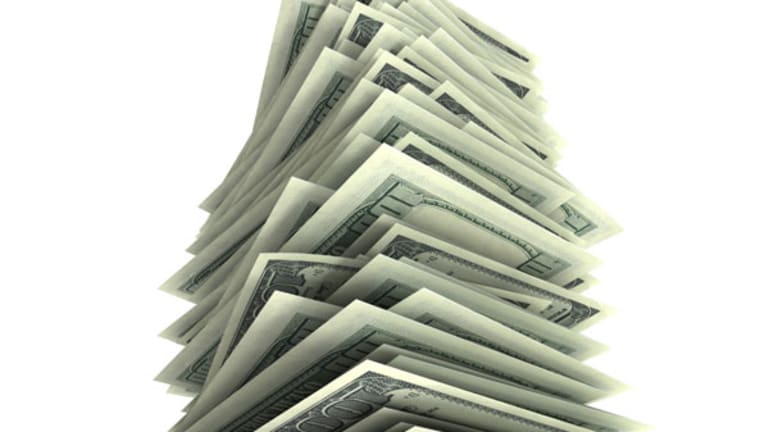 10 Most Convenient Cities in America
Mass transit and overall walkability move cities such as Portland, Ore., Boston and Milwaukee into the most convenient.
NEW YORK (TheStreet) -- Your city isn't convenient if the nearest store's a quick drive away. It's convenient if you don't have to drive to that store at all.
A convenient city is both walkable and easily accessible by public transportation, with jobs, schools, hospitals, groceries, entertainment and other amenities all within striking distance. That's increasingly the case in American cities, where public transportation systems have grown from little more than 1,000 in 1980 to 7,700 when the American Public Transportation Association public transit advocacy group last took inventory in 2009. From 1995 to 2008, the APTA says public transportation ridership increased by 38%, eclipsing the 21% growth of the highway system during the same period and outpacing the 14% growth of the U.S. population.
The people behind Walk Score, a Web-based service that rates the the convenience and transit friendliness of neighborhoods and cities, tend to expand that definition of convenience a bit when considering their scores. Ideally, Walk Score says a convenient neighborhood should have a center that could be either a main street or public space, enough people to keep the public transit running frequently, a good mix of housing and businesses, lots of parks and other spaces, amenities designed around pedestrians, schools, workplaces and "complete streets" (read: no cul de sacs) designed for pedestrians, cyclists and transit.
"Very often, you'll see a good pedestrian design with sidewalks and crosswalks that make a city more accessible and walkable," says Josh Herst, chief executive of Seattle-based Walk Score. "Even in cities that on the whole aren't that walkable, there are neighborhoods that are great places to walk."
That combination of nearby transportation and amenities can increase a property's purchase value by up to $3,000, according to a CEOs For Cities study based on Walk Score data, and University of British Columbia professor Lawrence Frank found that residents of walkable neighborhoods tend to be at least seven pounds lighter than their counterparts in more sprawling areas. Meanwhile, the APTA notes that households that are more likely to use public transportation save more than $8,400, while households that use public transportation and live with one less car save an average of $9,000 annually. Last August, Walk Score began tracking the proximity and value of transit service in more than 120 cities with its Transit Score system.
"In quite a few cities for quite a few reasons, including a desire to promote sustainability and public health and a number of economic benefits, we've seen interest in walkability continue to grow," Herst says. "We know that some communities are looking at Transit Score and doing some what-if analysis like 'If you added light rail service down this corridor, how much would that change the Transit Score for how many people?'
With help from the APTA, Walk Score and the folks at real estate site Zillow, TheStreet found 10 cities in the U.S. that keep all the schools, shops, open studios and offices close by while keeping the car in park:
Boston
Zillow Home Value Index: $307,900
Year-over-year change: -5.3%
Walk score (out of 100): 79
While the oldest subway system in America would love to take credit for the convenience of Boston and its surrounding areas, there's no way T riders would allow it. The Massachusetts Bay Transportation Authority moved more than 373 million riders through its light rail, commuter rail, ferries and busses last year, with 149 million of those riders taking a subway that has had portions running since 1897.
The main reason Bostonians can walk to just about any point in the city and can live in neighborhoods such as Back Bay, Beacon Hill, the South End and Fenway without ever sitting behind the wheel of a car has less to do with the T than with a surrounding city that was planned long before cars were a reality. Those meandering streets Mayor Thomas Menino likes to refer to as "cow paths" were often just that; much of the city's Colonial-era survival was based on its density and residents' proximity to goods and services.
"Cities that were largely built in World War II and post-World War II were built with the car at the center of them," Herst says. "When you think about cities like Boston and New York City, at least at the center of them, they were built into meaningful metropolises before the car."
New York City
Zillow Home Value Index: $345,100
Year-over-year change: -5.6%
Walk score (out of 100): 83
Manhattan's 16 miles long and two miles wide, so its walkability really isn't in question. Densely packed areas such as Brooklyn's Fort Green, Park Slope and Carroll Gardens and Bay Ridge, Queens' Sunnyside and Astoria/Long Island City and the South Bronx, University Heights and Fordham neighborhoods in the Bronx all give Manhattan a run for their money thanks to unyielding density and the sprawling Metropolitan Transit Authority.
Last year, the MTA moved more than 3.2 billion riders with its buses and subways, with more than two-thirds of that total riding the rails. That doesn't even count the 81 million commuter rail riders taking the Metro-North, another 95 million on the Long Island Railroad, 4.3 million on the Staten Island Railway and millions more coming in from New Jersey on PATH and NJ Transit trains.
Not only is 86% of New York eminently walkable, but only 2% of all New Yorkers live in neighborhoods that require owning a car. If you've ever tried to navigate past Lincoln or Holland tunnel traffic or a Cross Bronx Expressway tie-up on a weekday, you'd understand why.
Denver
Zillow Home Value Index: $194,600
Year-over-year change: -8.6%
Walk score (out of 100): 66
By rights, Denver shouldn't be convenient at all. It has plenty of room to sprawl, it's in the middle of a state where a car is a godsend and subways and commuter rail are stuff of myth.
Fortunately, nobody told Denver that. The city's regional transportation district handled 83 million riders last year, with more than 75% of that total riding the buses alone. That includes the MallRide bus taking riders the length of the mile-long 16th Street Mall and dropping them off at its shops and restaurants for free seven days a week.
The light rail did what it could by taking on 19.8 million riders last year, but a multimillion-dollar expansion of that service and commuter rail can only make it more effective.
That's if you need to use transit at all. Lucky residents of its Lodo, Gold Triangle, Capitol Hill and Cranberry Creek neighborhoods have walkable access to amenities that rivals neighborhoods in more transit-oriented cities like New York, Boston and Chicago. In fact, 43% of all neighborhoods in Dever are easily walkable and only 19% require cars -- with Southwest Denver absorbing most of that total.
Portland, Ore.
Zillow Home Value Index: $205,200
Year-over-year change: -10.9%
Walk score (out of 100): 66
The dream of the '90s is alive in Portland, and that dream didn't seem to involve cars at all.
Portland's impressive system of buses, streetcars, light rail, aerial trams and commuter rail -- including its MARX light rail link to Portland International Airport -- moved more than 100 million riders last year and increased overall ridership from 2009. It's one of the few cities where free streetcar and light rail rides downtown could be considered a loss, as even downtown buses were free before "Fareless Square" became the "Free Rail Zone" last year.
This, of course, assumes that any of that rail or bus is really necessary in the areas where the freebies are being handed out. Downtown Portland and the Lloyd neighborhood, which make up the Free Rail Zone, are among the most dense and pedestrian-accessible in the country, while the Pearl District, Old Town and Chinatown are as walkable and teeming with amenities as downtown Manhattan.
Portland's also made areas and neighborhoods such as the Northwest bike friendly teem with fixed-gear two wheelers and urban cyclocross riders by adding bike lanes and toughening laws protecting cyclists. More than 8% of Portland commuters, or 10 times the national average, bike to work regularly. While sidewalk riders in most cities make it unclear whether they're a pedestrian or a vehicle, Portland's bikers make it as clear to drivers as a bike lock to the bumper that the roads are theirs, too.
"I think the majority of our team cycles to work, so we are definitely aware and interested in cycling-related features," Herst says. "Places that are more walkable tend to be more bike-friendly because of block length and average vehicle speed on those blocks that's good for pedestrians and would also be good for bike safety."
Chicago
Zillow Home Value Index: $168,300
Year-over-year change: -13.6%
Walk score (out of 100): 76
A city as massive as Chicago doesn't seem likely to get tagged as "walkable," but it all depends on where you're walking.
If you're out in Old Town going from Lincoln Park to the Near North Side, you're not going to have to hike far to get to a bar, movie theater or a place that serves decent Italian beef. If you're at an art gallery in Pilsen and have to meet someone for drinks in New City, good luck with that.
Chicago's a lot more walkable and its restaurants, theaters, shops and other amenities are much more accessible the closer one gets to Lake Michigan. Lake View and Wrigleyville or West Town and Wicker Park are great places to ditch the car and enjoy life, Once you stray too far west or south, however, you start drifting into the 4% of Chicago neighborhoods that actually require a car to get around,
The Chicago Transit Authority is the great equalizer, however, as CTA buses and trains helped roughly 515 million riders get through the city last year. That includes a daily influx of tourists and businesspeople flying into O'Hare and Midway and taking CTA trains into the city. Tack on another 70.5 million riders taking the commuter rail in from the suburbs each day and Chicagoans have a lot of reasons to keep their cars in hibernation until the lake-effect snow passes.  
Washington, D.C
Zillow Home Value Index: $309,500
Year-over-year change: -5.9%
Walk score (out of 100): 70
A full fifth of the city needs a car to get around, and the town is notorious for trapping tourists within its labyrinth of surface roads. Exactly how is this place "convenient"?
It's all a matter of perspective. If you're fortunate enough to be in Dupont Circle, Logan Circle, Downtown, Foggy Bottom, Mount Vernon Square or the U Street Corridor, everything you need is within walking distance. Georgetown also tends to be fairly self-sufficient, but even neighborhoods away from the center of the action, such as Friendship Heights and Chevy Chase, tend to be kind to the car-free.
They owe a lot of thanks to D.C.'s Metro, which handled 409 million riders on its buses and subways last year and takes a lot of the traffic and tourists off the road to Reagan International by bringing them there directly. A glut of park space and a design heavy on long streets and blocks meant to draw people into its center, though, gives the nation's capital a decided advantage among pedestrians even if some of its intersections seem more pedestrian-perilous than pedestrian-friendly.
San Francisco
Zillow Home Value Index: $470,000
Year-over-year change: -9.9%
Walk score (out of 100): 86
Walk Score considers it the most walkable city in America, and its compact, concise layout makes it easy to see why. It's yet another city that didn't care a whole lot about the car when it was incorporated in 1850, when it was rebuilt after the 1906 earthquake and even in the car-crazy 1950s, when local protest stopped freeways from running through town.
As a result, 17 of its neighborhoods rank among the top 150 most walkable in the country, with Chinatown and the Financial District sitting behind only New York's TriBeCa, SoHo and Little Italy. Only 1% of the city lives in areas dependent on cars.
The mass transit's not bad either, with the Bay Area Rapid Transit subway system carrying more than 100 million passengers last year and the San Francisco Municipal Railway taking on another 209.5 million. That doesn't include other commuter rail and bus service from Silicon Valley and elsewhere that adds more than 20 million riders to the mix. If Steve McQueen had to film the greatest chase scene in movie history from 1968's Bullitt in San Francisco again today, he might have to trade in his Dodge Charger for bus fare.  
Seattle
Zillow Home Value Index: $262,000
Year-over-year change: -10.2%
Walk score (out of 100): 72
Given how often Seattle's public transportation comes up as a political issue or referendum item, Seattle seems like any unlikely city of convenience. A second look at the waterfront and Pike Place market, the densely packed downtown shopping district, the towering utilitarian condos of Belltown and the old-stone restaurants, shops and pubs of Pioneer Square make it seem not only convenient, but compact.
While there are more far-flung areas of Seattle (including Alki, Windmere and North Beach) lacking the quick walks and amenities of the more central neighborhoods, enclaves such as Ballard, Freemont and the University District just north of the city center are just as negotiable, lively and funky.
Seattle's mass transit, however, is somewhat lacking compared with other walkable cities. Its bus, trolley and light rail system handled 28.5 million riders last year and has provided a direct link to Seattle-Tacoma International Airport. The light rail portion is slated for significant expansion during the next few years, as is the Sounder commuter rail service that brought in 5.6 million riders from Everett, Tacoma and stops in between last year.
The most visible mass transit in Seattle, however, has little to do with trains. Seattle's ferry system is the largest in the U.S. and carried 4.6 million passengers last year alone. Much like in Portland, bikes tend to stretch the city's accessibility a bit; the former rail grade now known as the Burke-Gilman Trail takes commuters and riders from Ballard, past the Microsoft (MSFT) campus in Redmond and all the way out to the suburbs in Issaquah. Take that, subway towns.  
Milwaukee
Zillow Home Value Index: $165,800
Year-over-year change: -6.7%
Walk score (out of 100): 62
The Midwest cities sure knew how to build along Lake Michigan. Milwaukee's walkability mirrors that of Chicago's: Progressively worse as you move west from the waterfront.
The Lower East Side, North Point, Murray Hill, Juneau Town and Bay View neighborhoods closest to the water are also among the city's and nation's densest and most bustling. Each are great places to get a cup of Alterra coffee or a pint of Lakefront Brewery's gluten-free New Grist beer, but all are well served by Milwaukee transit buses, which took on 11 million riders last year.
Of the convenient cities, Milwaukee's ratio of neighborhoods where cars are flat-out unnecessary (29%) to those where cars are almost mandatory (20%) is perhaps the most even, thanks to the far less navigable neighborhoods in the extreme north, south and west of the city. But the city's Grand Necklace of parks designed by Central Park Planner Frederick Law Olmsted; a steady influx of young residents from Marquette University and the University of Wisconsin at Milwaukee; and the growing desirability and density of neighborhoods including Brady Street, Bay View and Riverwest are making Milwaukee more walkable by the moment.
Los Angeles
Zillow Home Value Index: $387,900
Year-over-year change: -7.6%
Walk score (out of 100): 67
The average Los Angeles driver spends about two and a half days each year stuck in traffic. We understand that not every neighborhood in L.A. is readily accessible without a car or necessarily a place you'd want to go without one, but at least one of those days could be shaved off through walking or public transportation.
Mid City West, Downtown, New Downtown and Mid Wilshire all get high marks from Walk Score for having lots of people and amenities around, with neighborhoods in the west of the city such as West Los Angeles, Sawtell, Palms and Century City also getting the nod. That said, roughly 16% of the city lives in areas such as Glendale, Brentwood, Bel Air and Pacific Palisades, where going without a car really isn't an option.
Despite its reputation as a driving city, Los Angeles' public transportation logs some serious miles. The city's buses alone handled more than 358 million passengers a year. The subway still doesn't get a lot of love, though, as its 47.4 million riders last year were less than half the number that rode San Francisco's BART. The light rail fares slightly better with 48.2 million riders, which is still a whole lot better than a commuter rail system that slipped to little more than 10.5 million from 11 million in 2009.
L.A. can be convenient, but only with a decent pair of Reeboks, a bike or a bus pass.
-- Written by Jason Notte in Boston.
>To contact the writer of this article, click here: Jason Notte.
>To follow the writer on Twitter, go to http://twitter.com/notteham.
>To submit a news tip, send an email to: tips@thestreet.com.
RELATED STORIES:
>>10 Great Cities To Become A Landlord in 2011
>>10 Real Prices of TV, Movie Homes
>>5 Cool Cities You're Not Moving To
Follow TheStreet.com on Twitter and become a fan on Facebook.
Jason Notte is a reporter for TheStreet. His writing has appeared in The New York Times, The Huffington Post, Esquire.com, Time Out New York, the Boston Herald, the Boston Phoenix, the Metro newspaper and the Colorado Springs Independent. He previously served as the political and global affairs editor for Metro U.S., layout editor for Boston Now, assistant news editor for the Herald News of West Paterson, N.J., editor of Go Out! Magazine in Hoboken, N.J., and copy editor and lifestyle editor at the Jersey Journal in Jersey City, N.J.