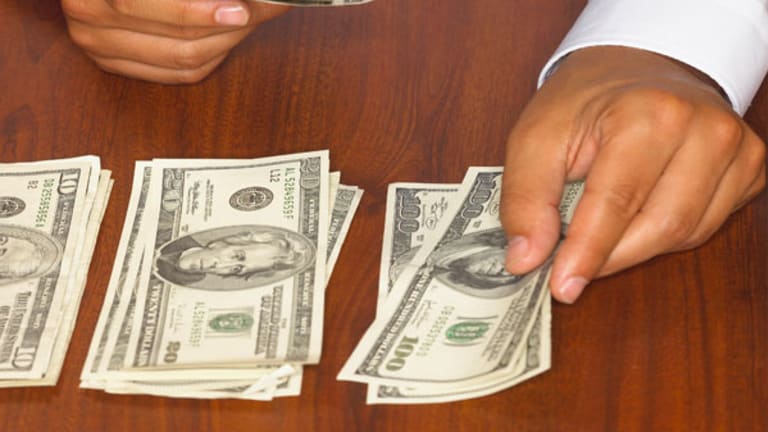 10 Holiday Rentals for Your Crazy Family
Holiday vacation rentals can save potential holiday hosts a lot of money, work and stress.
Holiday vacation rentals can save potential holiday hosts a lot of money, work and stress.
NEW YORK (MainStreet) -- Holiday travelers tend to love the idea of being with the family during the season, but they're not spending the holiday pulling hair clogs out of the tub, deodorizing furniture and spinning infinite loads of laundry.
For hosts whose Thanksgiving and winter holidays at home feel more like a convention of inconsiderates pulling into their de facto hotel for vacation, a vacation rental may be a last resort worth considering.
"The holidays are a time of year that typically involves good food, spending time with your family and some travel -- but it doesn't need to mean sharing a roof with your in-laws," says Hank Hudpohl, director of vacation rentals for TripAdvisor. "A vacation rental can offer you and your family a great way to have all the conveniences of home -- and even save some money when compared to the cost of multiple hotel rooms and meal service."
Roughly 44% of Americans plan to pack up the brood and travel during the Thanksgiving and winter holidays, which the
American Express
(AXP) - Get Report
Spending and Saving tracker says is up from 39% during the 2010 season. Families of four say they'll part with an average of $2,636, or $659 per person, to go over the river and through the woods to grandmother's house or elsewhere and are increasing their spending by $200 from last year.
While 36% of those families say they'll fly this year (up from 26% last year), 21% say they'll take a longer trip and 17% say they'll travel with more people, only 19% plan to use that extra holiday cash to upgrade accommodations. That's tougher to swallow than overdone turkey or last year's fruitcake for the 22% of grandparents, aunts, uncles and other holiday hosts who told vacation rental site
HomeAway
(AWAY)
that holiday guests overstay their welcome after all of
one day
. TJ Mahony, chief executive and co-founder of vacation rental site FlipKey, offers vacation rentals as a means of massaging away that holiday tension.
"The kids can come in and enjoy a different playground, different environment and different setting," Mahony says. "For the parents, what's great about it especially for Thanksgiving is that when you're not the actual host, it means that all the responsibility is distributed and everyone's expectation is that they have to contribute."
Hear that, sofa-riding uncle? The 31% of holiday hosts who told HomeAway they hate it when you leave your stuff all over the place are no longer inclined to pick it up if the whole family goes dutch on a cabin in the woods. The 26% who are brought to a boil when nobody helps with the cooking and cleaning and 21% tired of coming up with new material when the family wants to be constantly entertained can rest easy in the comforts of a rented family commune where everyone's an out-of-towner.
"Vacation rentals 10 years ago would have required you to bring your own linens or clean up on your own and there wouldn't be a chef or additional amenities available" Mahony says. "Fast forward to now and linens are standard, managers and owners clean the property and sometimes, for an additional fee, you can have the property cleaned every day."
With a hand from FlipKey, HomeAway and last-minute vacation rental site PackLate, we came up with 10 places that can serve as home for the holidays without allowing freeloaders to tromp wet feet through your house after dashing through the snow:
West Village, New York City
Size:
Three bedrooms, one bathroom, sleeps six
Price:
$507 a night
Available:
Christmas
While the rest of the city is heading out to the burbs or beyond to be with family and avoid the crazed Christmas crowds, your clan can pull its best Carrie Bradshaw impression in its
fifth-floor walkup on Bank Street
with an updated kitchen, fresh linens and a short walk to Magnolia Bakery or the Meatpacking District.
This cute little spot in the West Village is tucked away among the best burgers in town at Jane Street's Corner Bistro, beer-and-tile bars such as WXOU Radio and the White Horse on Hudson Street and rows of restaurants including the nearby celeb-owned Spotted Pig in the same neighborhood Julian Schnabel, Lou Reed and Julianne Moore call home.
Holiday visitors are just a subway ride from the holiday markets and tailbone-splitting tourist skaters in Central or Bryant parks, the tree and the maddening throngs who made the pilgrimage to see it at Rockefeller Center, the smells and bells of St. Patrick's Cathedral and the window shopping on Fifth Avenue or at
Macy's
(M) - Get Report
in Union Square.
If you want a real New York experience, however, drop the fake HBO facade, skip the tourist traps and just take a stroll along West 4th Street, down Carmine Street or through Washington Square Park. Grab a pretzel and coffee, find a seat and just watch the show. The mix of bridge-and-tunnel types and Village old-timers is the best holiday spectacle this far south of Radio City.
Orlando, Fla.
Size:
Seven bedrooms, five and a half bathrooms, sleeps 14
Price:
$219 to $269 a night
Available:
Thanksgiving and Christmas
Those seemingly endless holiday stays tend to shrink up a bit when you can give the relations some toys to play with or just ship them off to
Walt Disney
(DIS) - Get Report
World for a few days.
This
in the Solana Resort comes with a private pool, hot tub, gas grill, free Wi-Fi and cable, billiards, foosball, skee-ball and a Nintendo Wii, but also has a community pool, tennis courts, basketball courts and an arcade nearby. Perhaps its biggest selling point, however, is an eight-mile drive to Disney World, which the owners not so subtly remind renters of with Mickey Mouse and Minnie Mouse stuffed animals on each bed.
If the comforts of home are of greater concern to holiday guests, the unit also has fresh towels and linens, hair dryers, an iron and ironing board, washer, dryer, full kitchen, dining area and 24-hour security. It's a five-night minimum stay, but families who stay for an entire week don't pay a fee for cleaning services.
Big Sky, Mont.
Size:
Four bedrooms, four and a half bathrooms, sleeps 13
Price:
$395 a night
Available:
Thanksgiving
Thanksgiving dinner is just that much more tantalizing when you have to ski to it.
This
wood-framed, ski-in/ski-out lodge
is at the end of a few easy green runs so both the expert skiers in the family and their kids getting by on the pizza-slice and french-fries technique can get home in time for turkey. Once they arrive, they'll step into a 2,500-square-foot home with a stone fireplace and LCD television in the great room, a stainless-steel kitchen, full dining room and huge windows with mountain views.
Whoever scores the master suite gets yet another fireplace, a soaking tub in the bathroom and balcony access. Everyone, however, has access to the hot tub on the main porch, the nearby Iron Horse ski lift to the Big Sky or Moonlight Basin resorts and skiing-distance access to the Moonlight Lodge for lift tickets, coffee and a morning paper.
Combined with free linens and towels, a washer, dryer, dishwasher and multiple HD televisions, the other amenities are a lot more than just window dressing when trying to keep a family occupied on vacation while making it feel like home once dinner is served.
Ocean Shores, Wash.
Size:
Four bedrooms, four bathrooms, sleeps 14
Price:
$385 a night
Available:
Thanksgiving and Christmas
So you've trekked your family of 14 out to the far end of Washington state amid cold beaches for the holidays to a house on a canal right in the middle of nowhere. Now what?
We're guessing the owners ran into this cold-months conundrum a few times themselves, which explains the
with a double-door marquee entrance and more than 200 movies. It may also have played a part in turning the room just outside that theater into a replica of a vintage 1920s ice cream parlor and soda fountain with seating for 16.
It's not that the rest of the house itself is so forgettable. There's a fireplace and wood stove in the living room, a waterfront view with a dock and pedal boat for the warm-blooded and an observation tower for even better views. Throw in some linens, a full spread of appliances and a full kitchen and dining room and you'll not only forget that the only surrounding amusements are the logging town/tourist trap of Forks (made famous by the glittery vampires in the
Twilight
films) and the windy heights of Hurricane Ridge and the rest of Olympic National Park, but you may never leave to see them.
Maggie Valley, N.C.
Size:
Three bedrooms, three bathrooms, sleeps eight
Price:
$155 a night
Available:
Christmas
If your family members would rather watch football Christmas Day than check out the views from this the
overlooking the Great Smoky Mountains, check their pulses. They might be dead inside.
The elk graze along the mountains right nearby and two levels of porches give you and your family front-row seats to the show. Those who find that a bit chilly are free to warm their feet by the fire and watch the action from the windows while making use of the free Wi-Fi. Either way, a Christmas tree or a holiday dinner should look lovely with those ridges as a backdrop.
The house is right near the restaurants of Maggie Valley, the brewpubs and historic sites of Asheville and the skiing and tubing slopes of Cataloochee Ski Resort. The quarters can get a little tight, but free linens and towels, lots of appliances and a full movie library for the bored relatives should make it seem as cozy as home ... only with fewer chores and better views.
Union Pier, Mich.
Size:
Four bedrooms, three bathrooms, sleeps eight
Price:
$250 a night
Available:
Christmas
Lake Michigan in the winter can be just a bit brisk, but where some families see disaster, others see a deal.
"Christmas is a more extended vacation because of how long the kids are off from school and is a more high-demand area," FlipKey's Mahony says. "Any type of snow destination is going to command a premium, but shoulder areas like Cape Cod and certain summer areas just shut down to the point that some renters won't make property available because demand is so low."
The properties that remain, however, are going at a discount. This
Union Pier house
commands a minimum seven-night stay and $1,900 during the summer months. Its screen porch, outdoor shower, fire pit and ceiling fans are a bit less of a draw during the cold months. This fall, the owners dropped the minimum stay to three nights, lowered the price by nearly $40 a night and offered a free 10-pound turkey to the renters who took the house for Thanksgiving.
Those who take it for the winter holidays are getting a steal, however, as the big stone fireplace heats up a sprawling open-layout main room that includes the living room, dining room and full stainless-steel kitchen with breakfast bar.
Restaurants, bakeries, delis and corner stores along the town's main drag are still open and the house is only a half-mile from a winery and three miles from a casino -- depending on your preference for holiday cheer. The turkey may not be free for the winter holidays, but the linens, Wi-Fi and appliances are still a nice touch for freezing families. The group that gets to stay in the detached guest house with its own bathroom gets the best present of all, though: quiet, and lots of it.
Laguna Beach, Calif.
Size:
Three bedrooms, three bathrooms, sleeps eight
Price:
$2,100 a week
Available:
Thanksgiving and Christmas
If your holidays feel like they're just missing
something
-- like the epicenter of 2000s teen drama, a backyard pallapa and fire pit and an "Asian Zen feel" -- maybe it's time to move the party to Laguna Beach.
The town that launched Lauren Conrad and hours' worth of sniping and comebacks on MTV's
Laguna Beach: The Real Orange County
and
The Hills
now wants you to cook your turkey in professional-grade appliances, set it on granite counters and carry it across the Brazilian Koa floors out to the ocean-view deck for a bit of whale watching. All three of
this house's
bedrooms have ocean views, the bathrooms have multiple shower heads and rainfall soakers and the living room has a clear view to the Pacific to go with its fireplace and HDTV.
Located a trolley ride from the shops at Laguna Beach and just a quick jaunt from Disney Land, Universal Studios theme park and the San Diego Zoo, this house is more of a beach getaway than a holiday hearth and home. With a huge modern kitchen, plenty of room for everyone and incredible sunset views, though, a family could certainly do worse.
Kauai, Hawaii
Size:
Five bedrooms, four bathrooms, sleeps 12
Price:
$8,000 a week
Available:
Christmas
Save this one for a family that's spent the year working its way from the "naughty" to "nice" sections of Santa's list.
Situated on Kauai's North Shore, the
Paradise Retreat
at the base of the Hihimanu Mountains is a 5,000-square-foot luxury playground. The gated, 1,000-foot circular driveway lined with palm trees leads to a house with 1,500-square feet of hammock-hung and hot tub hiding lanais with views of Hanalei Bay.
The amoebic swimming pool in the back and the fireplace in the dining room are carved out of lava rock. The kitchen is stocked with a Viking stove, a Sub-Zero refrigerator and a private chef who'll make sure guests never lift a finger to prepare holiday dinner.
There are sunset views of Bali Hai and private games of pingpong in the game room. Look out onto the lush vegetation, visit the beaches in each direction with the house's surfboards and snorkel gear or stay inside on the wicker island furniture and catch the game on an HDTV. This holiday comes at a premium, but that's the price guests pay for being pampered instead of put out when the family comes over.
Vail, Colo.
Size:
Two bedrooms, two bathrooms, sleeps five
Price:
$544 a night
Available:
Christmas
There's no such thing as a Christmas present in Vail.
If this is where you're going to spend the winter holidays, prepare to get a small tree and keep dinner light. The dinner table of
this condo
only seats six and the fifth person in the equation will be waiting for Santa on a sleeper sofa in the living room on Christmas Eve.
That said, it has a wood-burning fireplace, a pool, two hot tubs, a sauna, three TVs and its own washer and dryer. Most importantly, the Simba Run resort complex it calls home offers free shuttle service to the Vail Village and Lionshead resort base areas.
This condo's a bit cozy, but for a skiing family it can be a comfortable -- if somewhat costly -- holiday hideaway.
Park City, Utah
Size:
Two bedrooms, one bathroom, sleeps eight
Price:
$335 a night
Available:
Thanksgiving
Ski-in/ski-out access at the base of a slope in the heart of Park City's main street gives ski lovers a lot to be thankful for.
These condos
can seem a bit cramped for a family of eight, but such comforts as a hot tub, gas fireplace, free Wi-Fi, private laundry and daily housekeeping can remove some of the holiday hassle for even the most on-edge family. Being at the base of the Park City Mountain Resort's Town Lift is lovely, but the neighboring shops, steakhouses and bars and free shuttle service to Deer Valley Resort are just as alluring.
Those amenities won't help you cook the turkey and stuffing, but a stainless steel double oven, full range and lots of granite counter space make holiday dinner a little less daunting.
-- Written by Jason Notte in Boston.
>To contact the writer of this article, click here:
Jason Notte
.
>To follow the writer on Twitter, go to
.
>To submit a news tip, send an email to:
.
RELATED STORIES:
>>5 Off-Peak Travel Destinations To Book Now
>>5 Holiday Vacations Good For Your Budget
>>5 Stubbornly Standalone Tech Toys
Follow TheStreet.com on
and become a fan on
Jason Notte is a reporter for TheStreet. His writing has appeared in The New York Times, The Huffington Post, Esquire.com, Time Out New York, the Boston Herald, the Boston Phoenix, the Metro newspaper and the Colorado Springs Independent. He previously served as the political and global affairs editor for Metro U.S., layout editor for Boston Now, assistant news editor for the Herald News of West Paterson, N.J., editor of Go Out! Magazine in Hoboken, N.J., and copy editor and lifestyle editor at the Jersey Journal in Jersey City, N.J.