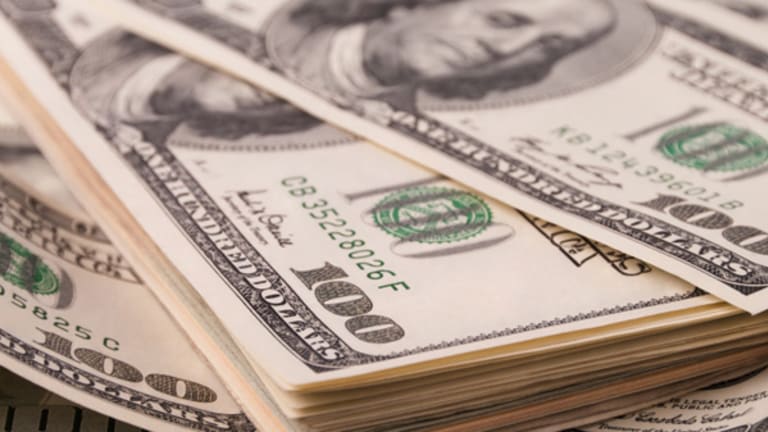 10 Cities That Embody the American Dream
Cities with low unemployment, affordable housing, lots of nearby amenities and great schools still exist.
WASHINGTON (TheStreet) -- The American Dream has taken some nightmarish turns during the past few years, but some American cities are still sleeping blissfully.
Generally understood as the opportunity for success and prosperity inherent in the United States' greater freedoms, the American Dream has been pried from reality by a 9.1% unemployment rate; increasing credit restrictions that make it more difficult to buy a home even as housing prices and mortgage rates fall; and local and regional differences that create great divides in income, small-business opportunities and education. Americans may all be counting the same sheep while dreaming the American Dream, but where they live affects their ability to herd those sheep and turn their wool into safety blankets.
This is why
TheStreet
went out searching.
Though Americans have made a national pastime out of arguing over what the dream is, general consensus gives employment plenty of importance. With the idea it had to entail at least the opportunity for gainful employment,
TheStreet
limited its search to cities that the Bureau of Labor Statistics reported as having 5% unemployment or less in May. That whittled the list to only 17 cities in the United States.
The affordability of the remaining cities was judged based on the ratio of the median prices of existing single-family homes in the first quarter of this year provided by the National Association of Realtors to the area median incomes provided by Fannie Mae and median family income provided by the Census Bureau. Their livability was then measured by ratings from Walk Score, which ranks city "walkability" based on the presence of a city center such as a Main Street or a public space, enough people to ensure good business and frequent public transit, affordable housing near businesses, public spaces, a pedestrian-friendly design that puts buildings near the street and parking lots behinds them, schools and workplaces within walking distance and streets designed for bicyclists, pedestrians and transit.
Since none of these opportunities exist without education, we incorporated scores from the nonprofit educational website GreatSchools' Education Quality Index, which incorporates the most recently available public school test scores and 2010 median home price and population data into its findings, then ranks schools based on state standardized test scores and the most recent National Assessment for Educational Progress reports. With a little data on these cities' friendliness toward the business community and the economic stability of their business bases thrown in for good measure,
TheStreet
was able to narrow its list to the 10 cities that best embody the American Dream:
Honolulu, Hawaii
Unemployment rate:
4.9%
Walk Score:
P/I ratio:
7.09
Education Quality Index score:
The city's median single-family home price of more than $579,000 was the highest among the American Dream cities and almost knocked it off the list, but Honolulu's median family income of $81,700 was also the best among its peers and earned it a spot.
Honolulu is teeming with the sort of downturn-resistant industries that have kept similar cities afloat during the recession. The state capital always has government jobs to fall back on and the headquarters of the United States Pacific Command, Hickam Air Force Base, Fort Shafter, Schofield Barracks, Tripler Army Medical Center, Marine Corps Base Hawaii and the Naval Station at Pearl Harbor not only provide consistent economic support but account for more than 1% of Hawaii's entire population. Tourism still gives Honolulu its biggest boost; the airport,
Hawaiian Airlines
(HA) - Get Report
and various hotels and attractions drive a $50 billion industry that still accounts for nearly a quarter of the state's gross product.
Those same tourists would tend to agree with Honolulu's ranking as one of the most walkable cities on the list. Downtown, Waikiki, Ala Moana-Kakaao and similar waterfront neighborhoods feature long blocks, lots of shopping, restaurants and other amenities and adequate transit.
If you're going to reside in a city where the cost of living is similar to that of New York or San Francisco, however, the least you can ask out of the deal is a decent public school system. Honolulu's is part of a school district that covers the entire state, but there are fewer than 60,000 kids in Honolulu's 78 schools. The average high school has less than 1,000 students and middle schools scarcely muster 500. That gives the schools a 14-to-1 student-to-teacher ratio and allows the district to lavish lots of attention on each student.
Most importantly, when the day ends, you're in Honolulu. The city's views of the Pacific and natural beauty come at a high cost, but it's reachable.
Ames, Iowa
Unemployment rate:
4.6%
Walk score:
P/I ratio:
2.22
Education Quality Index score:
Ames can seem like a bit of a one-horse town from a distance, but Iowa State University isn't such a bad horse to have pulling your economy. The university's connections to the Department of Agriculture's National Animal Disease Center and the Department of Energy's Ames research and development laboratory have helped make the federal government one of the city's largest and most stable employers. Housing the state's Department of Transportation doesn't hurt Ames' employment situation, either, but it also hasn't done much to make it more convenient.
While Ames is one of the least-walkable American Dream cities, with 45% of its residents needing a car just to accomplish basic tasks, its downtown is a bit more dense and the Campustown neighborhood near ISU has all the apartments, bars and restaurants a student or post-collegian in arrested development could ask for.
To offset the inconvenience, Ames residents get a whole lot for very little. The median home price hovers around $164,000, while the median family income is near the top of our cities list at $74,000. The city, meanwhile, repays residents by providing the best-quality education of any of the 10 cities we've featured. Its Fellows Elementary School, Ames Middle School and Ames High School all got perfect scores from GreatSchools, which provides K-12 quality few of its peers can claim.
Lincoln, Neb.
Unemployment rate:
3.7%
Walk score:
P/I ratio:
1.93
Education Quality Index score:
A state capital with a state university is almost economically bulletproof. Throw a large health care community into that mix and subtract any potentially troublesome manufacturing industries and you get the mild downturn Lincoln's basically yawned through for the past few years.
This is just part of the reason Lincoln residents are loving life. They live in a city where Nebraska Cornhuskers football outdraws pro teams, where vast swaths of green space including Antelope Park's Lincoln Children's Zoo and Sunken Gardens soften the landscape and where movie theaters, live music venues, museums and bars and restaurants along O Street keep the city alive and thriving.
It's a city with five arboretums and telephone, tractors and roller skating museums that doesn't take itself too seriously, but isn't to be underestimated -- especially for the price. Single-family housing can be had for a median $132,000 and the area's median family income is close to $68,000, all of which has fueled a 14.5% spike in the city's population over the past decade and made it the most affordable city on this list.
Lincoln's downtown and the entire length of O Street are eminently walkable, as is the funky, bohemian New South neighborhood of student and artist residences and coffee shops, the bungalow-laden Woods Park neighborhood that houses the Children's Zoo and pretty much all of University Place.
Lincoln's one weakness: schools that are among the lowest-rated on this list. Its elementary schools are stellar and middle schools such as the Lux and Pound schools also get high marks, but the cellar-dwelling high schools give parents some tough choices after eighth grade.
Portsmouth, N.H.
Unemployment rate:
4.5%
Walk score:
P/I ratio:
4.08
Education Quality Index score:
No sales tax, no income tax. In a state with 4.9% unemployment, how can Portsmouth sweeten the pot even further?
By giving its residents a lovely waterfront view, surrounding them with historic homes, churches, lighthouses and other attractions and keeping them well-sedated with a strong local brewing scene that includes large Red Hook and Smuttynose breweries.
The average Portsmouth family takes home $80,820 a year and keeps a whole lot more of it thanks to the state's "Live Free or Die" approach to taxation. The jobs are pretty steady, too, as
Hospital Corporation of America
(HCA) - Get Report
, Liberty Mutual and the U.S. Bureau of Consular Affairs' National Passport Center and Visa Center provide strong alternatives to commuting to Boston each day. The area also has a burgeoning biotech community that counts
ThermoFisher Scientific
(TMO) - Get Report
, Lonza Group and
LabCorp
(LH) - Get Report
among its top employers.
Oh, and it's absolutely beautiful. Roughly 63% of the city is dense and walkable, and the portions near Pleasant Street and Route 1B by the water have fine views of the harbor and the Piscataqua River. It's why a sizable portion of the population call this town home but takes a charter bus or a commuter rail train from Newburyport, Mass., into work in Boston each day.
As school systems go, Portsmouth's is near the top of our list. Portsmouth High School gets a near-perfect score. Some of the lower and middle schools could use some polish, but homeowners should know that the almost $330,000 median price of their home isn't going to waste.
Bismarck, N.D.
Unemployment rate:
2.9%
Walk score:
P/I ratio:
1.95
Education Quality Index score:
Nothing against Bismarck and its national-low unemployment rate, but when your state stacks the deck in businesses' favor, it makes it pretty easy to hold the line at 3% unemployment as North Dakota has.
The U.S. Chamber of Commerce considers North Dakota the ninth-friendliest state for businesses in the nation thanks largely to how it's handled the sale of its natural resources. The state's voters opted to dump oil-extraction revenue into a Legacy Fund similar to Alaska's that not only bankrolls road and other infrastructure improvement in drilling areas, but eases property taxes as well.
That's on top of the 18% cut in individual state income tax and 20% cut in corporate tax during the last year. You'd think Bismarck was a fairly expensive place before those cuts went into effect, but with a median home price of $132,400 and a median family income of $68,000, it's the second-most affordable on this list.
In fact, new Bismarck residents can take the money they're saving and put it into the state-run Bank of North Dakota -- the only one of its kind in the 50 states -- that has no ties to the federal reserve and insures its money with the state's general fund instead of FDIC. The American Dream isn't enough for North Dakota, which feels its better off with the North Dakota American Dream.
Naturally, this reaps huge benefits for the state capital in Bismarck, where the state employs 4,300 of the city's 61,000 residents. The health care system and the city's five colleges provide another large chunk of the workforce, but energy company
MDU Resources Group
(MDU) - Get Report
headquarters has been a good corporate citizen since North Dakota started producing power to spare.
All this good fortune has helped give Bismarck residents a great city with 2,300 acres of parkland, including the Dakota Zoo and an amusement park, expanding retail options based largely around malls and an NBA Developmental League franchise in the Dakota Wizards. It's still the second-least walkable city on our list and 48% of its residents need cars, but with all of that hiking and mall shopping we're pretty sure residents believe they're doing enough walking as it is.
The schools aren't exactly a weakness, either. The elementary schools rank near-perfect and the middle schools are exemplary. The high schools become slightly more problematic, but Bismarck offers a strong selection of private Catholic, Adventist and Christian schools to pick up the slack.
Oklahoma City, Okla.
Unemployment rate:
4.9%
Walk score:
P/I ratio:
2.18
Education Quality Index score:
The median existing home price of $129,300 is the lowest offered by the American Dream cities, the city itself is basically a giant oil field, the livestock never stop coming and Tinker Air Force Base and the Department of Transportation's aeronautical center will keep jobs here for a good, long time. Combine that with a deep run by the Oklahoma City Thunder in the NBA playoffs and you have one happy metro area.
As a state capital and home to several universities, Oklahoma City's always pretty well protected from economic downturns. Having such large employers as
Devon Energy
(DVN) - Get Report
,
Chesapeake Energy
(CHK) - Get Report
,
Sonic Drive-In
(SONC)
and
Bank of Oklahoma
(BOKF) - Get Report
only adds to that invulnerability, as does one of the lowest corporate tax burdens in the nation. Oklahoma City doesn't impose a corporate tax and the state's levy holds at 6%, according to the Tax Foundation. Personal income tax, meanwhile, smiles on climbers after the state did away with its two highest tax brackets in 2007 and capped its income tax at 5.5%.
But what do residents get to spend all that extra money on? For the 64% of the city that lives in car-dependent areas, the first answer's a vehicle. It's not that the city lacks a bus system, an Amtrak link and big public spaces including the Myriad Botanical Garden (with its I.M. Pei-designed Crystal Bridge), Oklahoma Zoo and Botanical Garden or Will Rogers Gardens. It's just that they can be really far apart -- and give the city the lowest Walk Score of any of the featured cities.
Residents have plenty of other options for that spare change, though, as museums including the Oklahoma City Museum of Art, various theater and live music venues, steakhouses and other restaurants are scattered throughout the city.
Once kids enter the picture, Oklahoma City's American Dream starts to fade a bit.
Oklahoma City's schools finished second to last on the list, but not for lack of effort. Great schools such as Brink Junior High School, Classen Middle School and High School of Advanced Studies and Dove Science Academy exist, but in a city of 132 elementary schools, 63 middle schools and 42 high schools, there just aren't enough of them.
Sioux Falls, S.D.
Unemployment rate:
4.6%
Walk score:
P/I ratio:
2.13
Education Quality Index score:
If North Dakota stacks the deck for businesses, South Dakota just hands businesses the deck and lets them draw whatever cards they like. South Dakota lacks a corporate income tax, personal property tax, personal or corporate capital gains tax or inheritance tax. It has a sales tax, but caps it at 4%.
The Small Business and Entrepreneur Council loves the state for its national low crime rate and low health insurance mandates for businesses but, remarkably, Sioux Falls wishes it had Bismarck's unemployment rate. The state on the whole faces a $127 million budget deficit and Gov. Dennis Daugaard intends to fill it with spending cuts while also cutting existing taxes 10%.
The two towns are similar in many ways. Each has a great system of parks, but Sioux Falls' views of its namesake waterfalls at Falls Park and paved 16-mile bike-and-pedestrian trail along the Big Sioux River give it a slight edge. Both have a slew of universities, but the cultural events surrounding Augustana College and the University of Sioux Falls include a sculpture walk, poetry and literary festivals and the Sioux Falls Jazz and Blues Fest give Sioux Falls just a little more spark.
Both have NBA D-League teams, but the Sioux Falls Skyforce will still be in Sioux Falls after 2012. The Golden State Warriors plan on moving the Bismarck Wizards to California at that time. Neither city is particularly walkable and each lacks substantial public transportation, but roughly half of Sioux Falls -- particularly in the central and southern portions -- is somewhat more dense and easier to get around.
Workers get paid a bit more to live here than in Bismarck, with the average family income of $69,100 trumping its northern neighbor's $68,000, but the median price of a home is $15,000 higher. That said, South Dakota is still on the cheaper side of the American Dream list and gives its residents a lot of reasons to stay for their money.
The public school system scores high at nearly every level, with Harvey Dunn Elementary, Memorial and Patrick Henry middle schools and Lincoln High School getting perfect or near-perfect marks. The lack of taxes are a nice lure, but Sioux Falls seems intent on ensuring the folks who contributed to its 24% population increase during the past decade stay a while.
Midland, Texas
Unemployment rate:
4.6%
Walk score:
P/I ratio:
2.39
Education Quality Index score:
In a state that prides itself of lots of business and little unemployment, Midland's made out just a bit better than bigger Texas cities such as Dallas, Houston and Austin.
The big boys don't have a personal or corporate income or capital gains taxes either, but Midland's biggest economic driver is right beneath its feet in the Permian Basin oil fields. Drilling, extraction and energy companies account for a hefty portion of the local economy and keep Midland working when more white-collar towns feel the pinch.
Former President George W. Bush and ex-first lady Laura Bush would argue that the American Dream is alive and well in a town where the gainfully employed can catch a RockHounds game at the Oakland A's Double-A affiliate's
Citibank
(C) - Get Report
Ballpark, can visit the Museum of the Southwest or the American Airpower Heritage Museum or send their kids to Midland College.
What they won't be able to do, however, is walk to the local grocery store. A solid 57% of Midland requires a car for everyday tasks, and beyond Hundle Heights or a small segment of West Wadley Avenue, Midland's not much to see on foot.
Nor is it much to see from a desk in one of its classrooms. Midland's schools finished dead last not only on this list, but out of the 17 cities with 5% unemployment or less. Early College High School is the only public school with a perfect score among Midland's 43, and it's a quick slide downhill from there. For a double-income family with no children, it's a dream. For a family hoping their kid will be the next president from Midland, its a crapshoot.
Burlington, Vt.
Unemployment rate:
4.2%
Walk score:
P/I ratio:
3.67
Education Quality Index score:
On the eastern shores of Lake Champlain and with Vermont's Green Mountains, most notably Mount Mansfield, towering over the city, Burlington sure looks like an American Dream.
A mellowed, hazy, noodling American Dream, but some cities' economies are just different than others. The Small Business and Entrepreneur Council hates Burlington and the rest of Vermont for placing a high tax on corporate and personal income, capital gains and property and wishes its utility bills were a bit lower and its government wasn't so stringent about workers compensation, but Burlington's actual businesses don't seem to mind.
Burton Snowboards,
Unilever's
(UN) - Get Report
Ben & Jerry's ice cream, North American Breweries' Magic Hat Brewery and Bruegger's all call the area home and add to a job base bolstered by the University of Vermont, Burlington College and Champlain College. Small businesses, meanwhile, keep Burlington's broad and beautiful Church Street Marktplace's 86 businesses humming with shops, galleries and restaurants. They also keep it incredibly convenient, with less than 30% of Burlington dependent on cars and amenities well within reach for much of Burlington between Lake Champlain and the University of Vermont.
The town that produced Phish also has no problem producing nightlife, with the local clubs, cafes and colleges turning out a string of laid-back bands including Strangefolk, Dispatch and the Jazz Mandolin Project in the '90s and still nurturing roots-rock acts such as Grace Potter and the Nocturnals.
If peanuts and Cracker Jack are part of the American Dream, fans wary of moving to a place where Hacky Sack and ultimate Frisbee would appear to be the sports of choice would be advised to check out a University of Vermont hockey game. Its Hockey East conference is not only a breeding ground for NHL talent, but is college hockey's competitive equivalent to college football's Southeast Conference or college basketball's Big East.
Vermont's American Dream doesn't come cheap, though, as a median home price of $271,000 is still pretty high compared against a median household income of $73,800. The aforementioned taxes aren't great, but the 10 public schools are. There's not a perfect score in the bunch, but the majority are well above average.
Charlottesville, Va.
Unemployment rate:
4.9%
Walk score:
P/I ratio:
2.98
Education Quality Index score:
The only Southern city on this list represents its region well as one of the loveliest and most walkable cities in the American Dream field.
The home of presidents James Madison, James Monroe and Thomas Jefferson -- whose Monticello residence is just minute from downtown -- is also home to the University of Virginia and the more than 20,000 students and scores of supporting staff that come with it. The combination of that history and the University's current economic generator make Charlottesville as known for Court Square's Colonial-vintage homes as it is for the eight-block Downtown Mall pedestrian walkway and its coffee shops, restaurants, stores and arts venues, including the Paramount Theater and
nTelos Wireless
(NTLS)
Pavillion outdoor music venue.
Various book, music and film festivals keep the city awake and alive for much of the year, as do most of the bars and college-food greasetraps in The Corner district near the university. The university's football, basketball and lacrosse teams are all the local sports Charlottesville has to offer, but are better than most similarly employed towns' minor-league squads.
The best part is that everything's within walking distance. A great bus system and dense neighborhoods at 10th and Page, Main Starr Hill, Rose Hill and Venable right near the university put 77% of the city within a stroll of amenities and activities.
Nearby Shenandoah National Park, its scenic Skyline Drive that turns into the Blue Ridge Parkway into the Smoky Mountains, the wineries that line that route and the burgeoning "Brew Ridge Trail" of craft brewers that includes Charlottesville's South Street Brewery also give residents much for their $220,000 median home price and $78,300 median family income. The schools seal the deal, though, as a handful of Charlottesville's elementary schools earn perfect marks and its top middle schools and high schools don't miss by much.
-- Written by Jason Notte in Boston.
>To contact the writer of this article, click here:
Jason Notte
.
>To follow the writer on Twitter, go to
.
>To submit a news tip, send an email to:
.
RELATED STORIES:
>>10 Most Convenient Cities in America
>>10 Great Cities To Become A Landlord in 2011
>>10 Cool Cities You're Not Moving To
Follow TheStreet.com on
and become a fan on
Jason Notte is a reporter for TheStreet. His writing has appeared in The New York Times, The Huffington Post, Esquire.com, Time Out New York, the Boston Herald, the Boston Phoenix, the Metro newspaper and the Colorado Springs Independent. He previously served as the political and global affairs editor for Metro U.S., layout editor for Boston Now, assistant news editor for the Herald News of West Paterson, N.J., editor of Go Out! Magazine in Hoboken, N.J., and copy editor and lifestyle editor at the Jersey Journal in Jersey City, N.J.