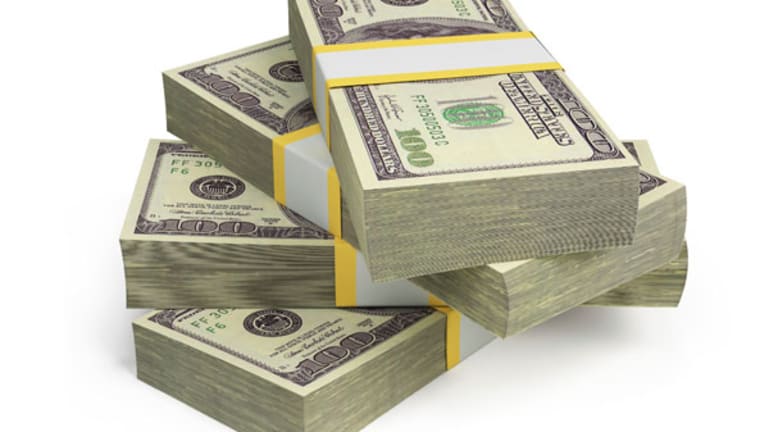 WASHINGTON (MainStreet) -- Auto sales steered toward small, low-mileage vehicles amid high fuel prices, but some of the credit for that shift belongs to Americans who just can't park.
Fuel prices nearing $4 a gallon earlier this year resulted in sales spikes for small, fuel-efficient cars such as
Chevrolet's
(GM) - Get General Motors Company (GM) Report
Cruze and
Ford's
(TM) - Get Toyota Motor Corp. Sponsored ADR Report
Fiesta while driving demand for the
Toyota
(DAL) - Get Delta Air Lines, Inc. Report
Prius and
Honda
(HMC) - Get Honda Motor Co., Ltd. Sponsored ADR Report
Fit as their makers struggled to keep up supply at disaster-struck facilities in Japan. As prices receded and Japanese automakers started to recover, average miles per gallon remained low as June's 21.6 MPG average dropped from 21.9 MPG during the same month last year, according to automotive pricing site TrueCar.
Meanwhile, General Motors is introducing its Chevy Sonic subcompact for the 2012 model year to replace its faltering Aveo and compete with the Fiesta, Fit, Hyundai Accent,
Nissan
(NSANY)
Versa and Toyota Yaris. Judging by American drivers' safety record, they could use the subcompacts' help squeezing into parking spaces.
According to the National Highway Transportation Safety Administration, "backover accidents" caused by drivers backing into parking spaces on streets, in parking lots and even in their own driveways account for 6,700 to more than 7,400 accidents a year. Those parking accidents cause an average of 183 deaths each year, prompting automakers to cut turn radiuses, install exterior cameras to enhance drivers' field of vision, develop more advanced parking sensors and, in some instances, make it easier for cars to park themselves.
magazine Associate editor Jake Holmes shared his list of cars for people who can't park and showed that while small cars make parking easier, safety features also keep drivers from putting their paint on someone else's bumper or putting pedestrians in peril:
Smart Fortwo
Starting price:
$12,400
The Smart's entire reason for existence is letting urban drivers park without problems. If only it did anything else nearly as well.
It's 106.1 inches long, 61.4 inches wide and has a turning radius of less than 29 feet. In a car with standard features that included manual windows, manual mirrors, manual steering and an antenna and speakers -- but no radio -- those dimensions are the main selling points.
For a car produced by Daimler, the Smart has had precious little of its Mercedes-Benz siblings' charm rub off on it. Items such as armrests and cruise control are considered splurge options in the Smart. Sure, it gets 33 miles to the gallon in the city and 41 MPG on the highway, but so does an Eco-package Chevy Cruze that's 81% larger. As for its performance, driver could heat up a cup of soup in the 12.8 seconds it takes this car to accelerate from 0 to 60 miles per hour.
"The main thing is that it only has two seats and not a lot of cargo room, so while you can get downtown and park fine, you and the person with you can't do much shopping while you're there," Holmes says. "We also don't think that the driving experience is that good for a car its size because it's quite small, a little bit slow and the transmission can be jerky and uncomfortable."
Mini Cooper
Starting price:
$20,100
If you want to go small without the sacrifice, the Cooper's a smart way to go about it.
It's quite a bit larger than the Smart Fortwo at nearly 147 inches long and more than 66 inches wide, but its 35-foot turning radius is more than manageable. Even its base 121-horsepower four-cylinder engine pulls off a 0 to 60 of 8.4 seconds.
More importantly, however, it offers the driver 24 cubic feet of storage when the rear seat is down and a six-speaker audio system with HD Radio and a year of Sirius Satellite Radio thrown in for free. A fun old-school frame and a top speed of 126 miles per hour gives it plenty of curb appeal when parked, but plenty of reason not to keep it idle too long.
Fiat 500
Starting price:
$15,500
The
cinquecento
is charming enough in its first year back in the states, but its parking prowess makes it especially sexy for the parking-deprived car buyer.
Measuring less than 140 inches long and a scant 64 inches wide, the Fiat 500 gives parallel parkers a tight 30.6-inch turning radius perfect for twisting into tight spots. Meanwhile, nearly 10 cubic feet of trunk space alone -- nearly double that of the Mini -- a sunroof, power outlet, five cup holders, cruise control, power windows and 38 miles-per-gallon highway mileage are a nice attempt to get the 500's older audience to forget Fiat's "Fix It Again, Tony" days during its first stateside visit.
Chrysler and Dodge didn't put much stock in the subcompact during their pre-bailout days, but now that Fiat's holding the purse strings and counterbalancing Dodge's "Driving An Underpowered Incarnation of a '70s Muscle Car Makes You a Man" campaign with the cute little
cinquecento
, the days of finding a pier berth wide enough to park a Plymouth appear to be over.
Nissan Cube
Starting price:
$14,780
OK, so the Cube's wraparound rear window's just a little odd and its body looks more than slightly similar to Toyota's competing Scion, Kia's Soul and Honda's dying Element. It still allows drivers to put 52 cubic feet of cargo room into some tight parking spots.
"The key thing with the Cube is that the wheels are positioned to the far edges of the vehicle and the interior is kind of optimized so there's no wasted space," Holmes says. "Because it's fairly tall you can fit a lot of things inside, don't feel cramped when you're inside and you can fit a dresser and perhaps a couple of boxes in the back."
It'll also fit just about anywhere on your block. At less than 157 inches long and 67 inches wide, the Cube keeps its turning radius down to a compact 33.4 inches while giving drivers plenty of places to store stuff once the Cube's in its space. The interior is filled with cargo hooks, bungee cords, pockets, six cup holders and five bottle holders while still getting 30 miles per gallon on the highway. It's an odd little car, but one that's being emulated by competitors such as Scion, whose IQ somehow crams four passengers and cargo into a car 117.5 inches long, 66 inches wide and 59 inches high.
"The Cube won't be the last car like this," Holmes says. "With tighter fuel economy regulations on the way, we're going to have to have smaller-lighter cars, but customers aren't going to give up the practicality."
BMW 5 Series, 650i Convertible, X5 and X6
Starting price:
$45,050
BMW is a big fan of the exterior camera and gives drivers a reality television-worthy crew of them as optional safety features.
A backup camera comes standard in most new models, but two optional small cameras at the ends of the car's front bumper let the driver look around corners or walls. It's not so great for parking, but it comes in pretty handy when a driver is trying to get out of a spot in a garage, alleyways or busy street obstructed by a billboard-sized truck parked just off the rear bumper.
The optional top-view camera system is slightly more helpful for parking. The backup camera and two rear cameras on each side of the vehicle provide a full view of the space behind the vehicle on a dashboard display so a driver doesn't have to bounce from mirror to mirror to mirror to make sure everything is clear. The cameras aren't built into the base cost of the car, but picking them as options can usually get a car buyer some other goodies as well -- including a Parking Assist system on the 5 Series and 650i that scans for parking spaces longer than the car and presents a list of open spaces to the driver. Once the space is selected and the driver throws the vehicle into reverse, the car steers itself into the spot.
"They're packaged as part of a luxury package so you'll get them with a sunroof or better sound system," Holmes says. "In that way, it can be the best way of getting all the features that you want."
Infiniti EX, QX or FX
Starting price:
$35,200
When you're driving a land battleship the size of Infiniti's QX56 SUV, it's best to have as broad a view of port, aft and starboard as possible.
That's where Nissan's Infiniti Around View Monitor system comes in handy. Around View's four cameras, mounted on each side of the vehicle, provide a 360-degree view of the area around the car and kicks in automatically when the driver shifts into reverse.
It can be turned on manually at low speeds and gives drivers a better view of curbs or other vehicles when parking in tight locations. Around View is an option on the EX and FX but standard on the S.S. QX56. As cameras become less of a luxury feature, expect Infiniti and BMW's approach to catch on in high-end vehicles.
"Although the luxury models have the advanced cameras like the Around View cameras, now camera technology has spread to even the cheapest cars," Holmes says. "It used to be that you could only find them in luxury cars, but even cars like the Hyundai Elantra have cameras available."
Lexus LS
Starting price:
$67,130
You dropped $68,000 on a Lexus
and
have to park it? No way. Toyota isn't having it.
With a long wheel base of more than 200 inches, the LS460 and LS600 hybrid models could carry F-18 Hornets on their hood and launch strafing runs of opposing dealerships. Imagine trying to back that beast into a narrow garage space or park it between two dinged-up beaters from the Clinton administration. It's a high-class problem, but a problem nonetheless.
Fortunately, the Advance Parking Guidance System can help put a driver into just about any appropriately sized space and help him or her avoid paint-peeling garage corners. It's still a bit tricky and requires drivers to plot out the open space on the car's touchscreen, but its sensors still come in handy when guiding a large Lexus into a seemingly little curbside space.
The privilege sets consumers back $3,750 for the LS460 but comes free in the hybrid.
Toyota Prius
Starting price:
$28,790
Wait, why does this Prius cost roughly $5,000 more than the base model?
Both get 48 miles to the gallon in the city and 51 MPG on the highway, have the same tiny dimensions and a turning radius of roughly 3 feet. Those who are extremely bad at parking, however, will have to upgrade to the Prius Five's LED headlamps, fog lamps and alloy wheels if they want the advanced technology package that includes the Advance Parking Guidance System.
That's right, it's still an option on even the most tricked-out Prius. It's either this or take out the cones and practice in the parking lot like you're 16 again.
Ford Escape, Explorer, Flex or Focus
Starting price:
$16,500
Ford's automatic parking system, Active Park Assist, got its start in Ford's luxury Lincon MKS and MKT models in 2009 before trickling down into the rest of the line.
The system uses sensors to figure out the size and positioning of a parking space. Ford claims it can park the vehicle in 24 seconds in certain cases, but time and efficiency aren't the real draws to a parking assist product for drivers looking to spend less time in the body shop.
Such parking systems aren't perfect by any means, but at $695 as a Focus add-on, Ford's is easily the cheapest.
"They will still get you into the space but they are still relying on the person to make sure that nothing has changed nearby and that the computer hasn't miscalculated," Holmes says. "They also need you to keep your foot on the brake and keep the car moving slowly."
Mercedes Benz CLS
Starting price:
$72,175
The Focus and the Prius don't need nearly as much help parallel parking as the super-sized CLS does.
Measuring in at a '70s pimp cruiser-sized 193.5 inches in length, the CLS usually requires someone on the tarmac guiding it with conical flashlights in each hand to effectively taxi into a space. That ends in the 2012 models and a $970 upgrade that helps cars cruising for spots at less than 20 miles per hour find appropriate spaces by lighting up a "P" on the dashboard each time sensors detect an appropriately sized vacancy.
Once that happens, all a driver needs to do is shift into reverse, activate the system and keep the car's speed below 7 miles per hour as the vehicle does the rest. Again, this is no guarantee the car won't end up half a foot off the curb or frequently fail to detect a fire hydrant, but with BMW's future lines of vehicles promising to park themselves while drivers stand on the curb and watch, parking is the next theater of combat for these luxury dreadnaughts.
"It's not fully automatic yet and it's not perfect yet, but it's a really good indication of where things are going to go," Holmes says. "Things are just going to keep being tweaked and advanced."
-- Written by Jason Notte in Boston.
>To contact the writer of this article, click here:
Jason Notte
.
>To follow the writer on Twitter, go to
.
>To submit a news tip, send an email to:
.
RELATED STORIES:
>>10 Best Convertible Car Deals For Summer 2011
>>5 Most Overpriced New Cars of 2011
>>5 Most Overpriced Used Cars of 2011
Follow TheStreet.com on
and become a fan on
Jason Notte is a reporter for TheStreet. His writing has appeared in The New York Times, The Huffington Post, Esquire.com, Time Out New York, the Boston Herald, the Boston Phoenix, the Metro newspaper and the Colorado Springs Independent. He previously served as the political and global affairs editor for Metro U.S., layout editor for Boston Now, assistant news editor for the Herald News of West Paterson, N.J., editor of Go Out! Magazine in Hoboken, N.J., and copy editor and lifestyle editor at the Jersey Journal in Jersey City, N.J.