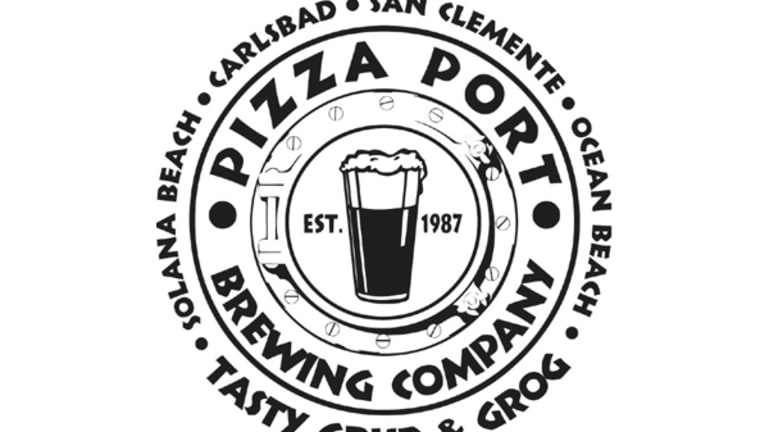 10 Brewpubs Calling for a Taste (or a Fight) in 2013
The brewpub's looking fairly robust for an establishment that came into vogue little more than 30 years ago.
The brewpub's looking fairly robust for an establishment that came into vogue little more than 30 years ago.
NEW YORK (TheStreet) -- When the first big microbrewing boom began in the late 1980s and early 1990s, one of the first items many brewers found themselves learning to make wasn't a brown ale or IPA, but a hamburger.
At the time, it was tough to get folks to simply try your beer. There weren't a whole lot of small brewers around, and shelf and tap space that's at a premium now was basically nonexistent then. Your best bets were to pound the pavement and hope some bars and shops would be kind enough to pick up some kegs and cases or to get the people to come to you. That meant food and entertainment, which meant you had to open brewpubs.As of June, the beer industry has ballooned to nearly 2,538 breweries, according to the Brewers Association craft beer industry group. That growing community also includes 1,165 brewpubs nationwide, which is up from 1,020 in 2009 and includes 33 brewpubs added within the past year alone.
The brewpub's looking fairly robust for an establishment that came into vogue little more than 30 years ago. Prohibition knocked out American brewpubs and brewing taverns that dated back to the Colonial era, but early craft brewers saw them as a means of getting their beer to the drinker without going through middlemen such as distributors, bars and liquor stores. In 1992, Scottish import Bert Grant opened Grant's Brewery Pub in a train depot in Yakima, Wash., to brew and promote his pale ale, IPA and Scottish Ale. Though it closed in 2005, Grant's brewpub showed other small brewers the way and is as much a part of the American small brewing legacy as growler fills and heaping helping of hops.
With competition increasing, brewers trying to reel in business and American cities pointing tourists directly to those pubs to show off their local flavor, tracking down a great brewpub is tougher than it appears. The editors and readers at beer rating site
RateBeer
have weighed in on all America's brewpub and ranked them by beer selection, food, service, value and ambience. We looked at its list, which even editors there are having a hard time keeping up with, considering the appearances of the now-defunct Bitter End Bistro in Austin, Texas, and Alchemist brewpub in Waterbury, Vt., that's still canning Heady Topper IPA but doesn't have a pub to speak of since the original was destroyed by Hurricane Irene in 2011. That being said, we plucked out some of the dead entries and came up with the Top 10 brewpubs America has to offer.
We'll admit freely that some of the entries surprise even us. But RateBeer and its readers were as thorough as possible. If there are glaring omissions, feel free to drop a comment; we're not overlooking your favorite purposely, just running with this list as presented:
Location:
San Diego
This is a good way to make enemies among your Southern California friends who love small brewers: Pick any
one
as a favorite. This town is flooded with great breweries including Alpine, Lost Abbey, Green Flash, AleSmith and Ballast Point and has great brewpubs such as Pizza Port and Stone Brewing's to choose from. Heck, Stone's is a sustainable beer that sells at Disney World and it somehow didn't make this list.
All that said, we can see where voters were going with this pick. The brewpub/sports bar took the name of a brewery that operated in town from 1896 to 1942, but is content to be a populist little spot in the shadow of the Chargers' home at Qualcomm Stadium. Its Infinitude IPA is mild by San Diego standards at 6.8 alcohol by volume, while its Grantville Gold (4.5% ABV), San Diego Amber (5.5% ABV) and Old Nut Brown (5.7% ABV) are milder brews meant to reel in sports fans still taking baby steps away from light lager and Gordon Biersch. It's an apps/burgers/sandwich/pizza place that isn't bowling anyone over with its culinary acumen, but should impress or at least surprise beer lovers with its 45 taps.
It's a bit of a spectrum -- with Coors Light, Guinness and Young's on one end and Russian River Damnation, Port Brewing Anniversary and Ballast Point Dorado Double IPA on the other -- but that means it has a bit of something for everybody. Whether you're bringing your Chargers-fan friend who never met a Belgian beer she didn't loathe or your beer snob buddy who vows to one day make his dentures lemon fresh by cleaning them in Leinenkugel, San Diego Brewing is some fine middle ground.
9. Arbor Brewing Company Pub and Eatery
Location:
Ann Arbor, Mich.
Michigan is yet another of those states where there's either no way to go wrong with the brewpubs or no way to go right about picking one. When great breweries including Bell's, Founders and Jolly Pumpkin will all feed you at least a sandwich for visiting them, it's tough to pick an outright favorite.
Folks in Wolverine country have no such problem, however, and have given Arbor Brewing a big push since it opened on Washington Street in 1995. The pub has since expanded into a game room, a private tap room and a second Corner Brewery location in 2006. Just last year, a University of Michigan graduate from Bangalore opened an Arbor Brewing Company offshoot in India.
So what's the appeal? If you're judging it strictly on brews such as the heavily hopped Sacred Cow IPA -- renamed Raging Elephant at the Bangalore location -- or its Michael Faricy's Stout and No Parking Pilsner, you're missing the point a bit. From its locally sourced tortillas, meats, breads and coffee to its extensive vegetarian and vegan options, ABC has made a point of being inclusive and cementing itself into the community. Sure, the bean quesadillas, pierogi, burgers, veggie jambalaya and falafel wraps are a reason to come in. But when your old classmates worked on ABC's Green Brewery Project and helped reduce its carbon footprint or your local creamery's cheese made the menu, ABC's hoping that will keep you coming back. The love it's getting on this list suggest that's not a stretch.
8. Tampa Bay Brewing
Location:
Tampa, Fla.
Neighboring Peg's Cantina and its brewers at Cigar City made the list last year, but Tampa seemingly had a change of heart and went with the more party-prone pick in Ybor City.
If Cigar City is this town's resident beer geek, then Tampa Bay Brewing is its brash, bawdy, bully with the bigger personality. The Doble family opened up shop in 1996 in a little two-story brick building that used to serve as a stable and started brewing beer befitting their English roots.
Within a decade, the family had grown into a far larger facility on Centro Ybor and kept pouring high-octane brews including their hop-heavy 6.8% ABV Old Elephant Foot IPA, their potent, nitrogen-poured 8% ABV Iron Rat Stout and their staunch 10% ABV Moosekiller barleywine stout that serves as a base for the Moosekiller Meatloaf.
When you're pouring that caliber of beer into the cooking, it pays to have a menu with some character. Dishes including Wild Warthog Thai Style Spicy Curry Mussels (made with the brewery's Hefeweizen), half-pound "bomb" burgers baked into pizza dough shells and chocolate and cherry bread pudding are not only surprisingly lively for a brewpub, but have earned the brewery a visit from celebrity chef Guy Fieri for his
Food Network
show
.
Locations:
Solana Beach and Carlsbad, Calif.
This is the pizza place that launched a small brewing empire. Unlike the other brewpubs on this list, however, Pizza Port's beer began as an afterthought. Back in March 1987, siblings Gina and Vince Marsaglia bought a struggling pizza place in Solana Beach, just north of San Diego.
The pizza was just fine, but Vince saw all the free space in the pizzeria's storage area and started brewing his own beer as a hobby. When capacity became an issue and friends started suggesting he sell some, the Marsaglias turned the first Pizza Port location into a brewpub in 1992. Four more locations and a bottle shop followed, as did the Port Brewing central operation and the Lost Abbey experimental brewing side project.
So what do we recommend? An open mind. Brewers are rotating beers out constantly here, and the varieties you'll find at Pizza Port won't necessarily be what Port Brewing or Lost Abbey send to the bottle shops. Take a look at the big board, help yourself to some BBQ Bacon Cheeseburger or Freshy Margherita pizza and enjoy.
6. Deschutes Brewery and Public House
Location:
Bend, Ore.
It's hard to pick any of Oregon's countless brewpubs and say definitively that it's better than all the others. Last year, RateBeer's long-form list put Portland brewery
up front, but also included Cascade's Portland neighbor
and Pacific City's
. This year, however, voters went with one of its longest-tenured brewers -- Deschutes, which came on the scene in 1988. Last year's expansion and renovation of the brewery's home pub in Bend must have decreased wait times significantly. Don't get us wrong, the brewery pretzel with creamy cheddar cheese and Black Butte Porter mustard is outstanding, as is the elk burger and sweet and spicy mac and cheese. It's just that you can get all of the same at the brewery's second location in Portland as well. Not having to wait for it in Bend
and
having access to brewery-specific beers such as the hoppy Big Ritter, the Finnish Sahti-style Botanic Ale and the only-this-year clone of the original 1988 Jubelale recipe makes a trip down to the main brewery and its brewpub a much better bet.
5. American Flatbread Burlington Hearth
Location:
Burlington, Vt.
It made the Top 10 last year only because The Alchemist had just shut down its brewpub. This year, RateBeer readers gave the pub the nod on its own merits. American Flatbread is a longtime Burlington favorite, largely because its 22 taps include two casks and more than a dozen homebrews. Combine those with a two-page menu of namesake flatbread pizzas loaded with locally produced and organically grown toppings and you're getting a microcosm of Burlington's laid-back, hyperlocal culture with each visit.
Location:
Dover, Del.
Seriously, people? Nothing against Old Dominion, but it serves food only for special events, such as its Oyster Stout release in September (which includes an oyster bar) and Cheesetoberfest beer-fueled grilled cheese competition in October. Secondly, it's a combination of the remnants of Virginia-based Old Dominion Brewing and Maryland's Fordham Brewing, the latter of which only moved to Delaware in 2003. The two consolidated operations in 2009, and their beers -- including Oak Barrel Stout (6.1% ABV), Octoberfest Maerzen (6% ABV), Monk Czech (5.2%) and Double D IPA (9%) ABV -- are overall outstanding. Calling them a brewpub is a stretch at best, though, and at worst just an undeserved dig at the Dogfish Head brewpub in Rehoboth Beach. Go here and enjoy the beer, but check the calendar if you don't want to leave hungry.
3. The Brew Kettle
Location:
Strongsville, Ohio
Ohio knows its way around a brewpub.
in Lakewood made the list last year, while
in Athens and
Weasel Boy
in Zanesville all got nods from RateBeer users. This one, however, is the original. Opened in 1995 as Ohio's first on-premise brewery, the Brew Kettle still reels them in with $2.50 drafts and $7 pitchers on Sundays, $5 wings on Tuesdays and cask-pulled specials every second and fourth Thursday of the month on Firkin Thursdays. The Brew Kettle will let you brew your own onsite, or you can just sit back, try their White Rajah IPA or One Eyed Jack Porter and take a stab at its Triple Pig pork sandwich or Chicken Parma-que.
Location:
Warren, Mich.
Yet another sigh-worthy technicality. Again, we'll state that this is a state awash in great brewpubs including as
Founders
,
Bell's,
New Holland
and
Jolly Pumpkin
. None of those got the same gold-medal treatment as Kuhnhenn.
Let's admit for the record that Kuhnhenn has great beer. Since the Kuhn brothers founded Kuhnhenn after a big box hardware store helped put their mom-and-pop hardware operation out of business, it's been making bold, beautiful beers such as the extraordinarily bitter 9.5% ABV Dripa and the fruity, hoppy 9.25% Simcoe Silly. While its stouts and porters all clock in above 8% ABV and limited-run beers including Imperial Creme Brule Java Stout, Aldebaran-Belgian Imperial IPA and Dark Heathen Triple Bock are all potent enough to be served in snifters and tulip glasses, Kuhnhenn has a unique ability to make a light, drinkable beer. Its Bohemian Pilsner and Classic American Lager are made for folks who like a more traditional Great Lakes beer they can have more than one of.
No, it's the food that's Kuhnhenn's problem. Beyond cheese, pretzels and the occasional frozen bar pie, they don't really make any. They'll let you bring in just about anything you want from elsewhere -- which is a pretty decent perk -- and there's a binder full of menus from takeout places nearby. It helps to offer up a burger or some pizza to get folks to taste your beers, but it's even better when you don't have to cook it.
Location:
Downingtown, Pa.
When Ron Barchet and Bill Covaleski opened Victory Brewing to the public in 1996, it was a 144-seat restaurant, 70-foot-long bar and a full-scale brewery in an old Pepperidge Farm baking factory. If they wanted to get folks to try the Hop Devil IPA, Prima Pils or Storm King Stout, they knew they had to flip some burgers and get people to come out. In its first year, Victory Brewing brewed just 1,725 barrels of beer.
That original brewery burger is still on the menu, flanked by Wings Of Victory hot wings, a hand-tossed soft pretzel, a grouper sandwich, jerk chicken grinder and more. Victory has also increased the size of the restaurant to 300 seats and its brewing output to 93,196 barrels in 2012. Its Hop Wallop ale, Donnybrook Stout, Baltic Thunder Porter and Golden Monkey tripel have since stretched their legs and taken off to taps across the country, but the brewpub has done so well that developers in Kennett Square, Pa., have convinced victory
as an anchor to a high-end condo development there.
-- Written by Jason Notte in Boston.
>To contact the writer of this article, click here:
Jason Notte
.
>To follow the writer on Twitter, go to
.
>To submit a news tip, send an email to:
.
RELATED STORIES:
>>Best Craft Beer Cans for the Cooler in the Dog Days of Summer
>>10 Best Vacation Cities For Beer Lovers
>>10 Summer Beers That Won't Break Your Budget
Jason Notte is a reporter for TheStreet. His writing has appeared in The New York Times, The Huffington Post, Esquire.com, Time Out New York, the Boston Herald, the Boston Phoenix, the Metro newspaper and the Colorado Springs Independent. He previously served as the political and global affairs editor for Metro U.S., layout editor for Boston Now, assistant news editor for the Herald News of West Paterson, N.J., editor of Go Out! Magazine in Hoboken, N.J., and copy editor and lifestyle editor at the Jersey Journal in Jersey City, N.J.