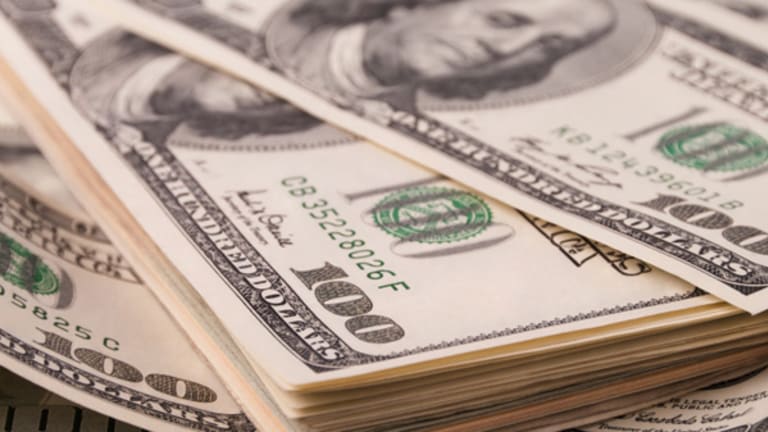 8 Biggest Used Car Lies and How To Expose Them
How does a used car buyer shop online without coming across as a sucker?
NEW YORK (MainStreet) -- Used car buying is a high-stakes game of trust and confidence that can leave buyers on their backsides and sellers empty-handed if there's a shred of concern.
The average American car has been on the road for 11 years, according to auto industry research group Polk. The recent economic downturn made drivers reluctant to part with their old beaters and forced buyers in need of a car to flock to used car lots. That reduced supplies dramatically and increased used car prices by a third since 2008. That makes even a well-loved vehicle a costly bet for wary consumers.
That risk is just amplified online, when consumers don't have access to the vehicles being sold and are relying heavily on the seller's word. So how does a used car buyer shop online without coming across as a sucker willing to throw money at the first too-good-to-be-true deal he or she clicks on?
In an effort to soothe buyers' nerves, the editors at auto research and shopping site
combed through user comments, discussion questions and dealer reviews to help us identify issues that most concern, annoy or rattle consumers buying used car online. The following are the eight biggest fears consumers have about online car buying and some advice to help them along:
1. Am I getting a good deal?
If a consumer sees a good price online but has no idea what's going on under the hood, how do they know they're making a sound purchase?
What to do? Use pricing resources such as CarGurus, Kelly Blue Book, TrueCar or Edmunds to do your price homework. CarGurus, for example, uses algorithms to analyze, value and rank local car listings according to whether they are great, good, fair, poor or overpriced. Along with similar tools on other sites, it's a good way to see how local car listings and deals stack up.
2. Is it a lemon?
A consumer finds a great deal on a used car, but has a nagging suspicion that there's something wrong with it.
What to do? For starters, request a vehicle history report from CarFax or Experian's AutoCheck. Most dealers will have this on hand, but it doesn't hurt to order it yourself. If there are still concerns, show the car to a licensed mechanic. It'll cost you, but the peace of mind is worth it.
3. "This deal won't last!"
A consumer finds a great deal, but the listing puts them on the clock.
What to do? According to a CarGurus study, most used cars take on average 30 days to sell, so don't panic. At CarGurus, TrueCar and elsewhere, you can check the price history and days on market of available car listings, which can help consumers gauge just how much time and leverage they have.
4. No response:
A potential buyer contacts a dealer about a car listing online and hours, days and weeks go by without a peep.
What to do? Most dealerships today have dedicated Internet sales departments that are very responsive to online queries about their stock. If a dealer doesn't get back to you within a day about a car, though, call the dealership directly.
5. They won't stop calling:
A handful of car inquiries results in multiple phone calls and emails a day from various dealerships that a consumer can't keep track of.
What to do? Back them off. Call back and have them take you off their call lists or give them a specific date to let you know if the car of interest is still available. They're coming on a little strong and they need to cool it.
6. Bait, meet switch:
What looks like a great deal online turns out to be not quite as advertised, if it exists at all.
What to do? Take it walking. If a consumer confirms all the specs and asks a dealer to guarantee that the exact car in the ad will be there when you arrive for your test drive and it's still not on the lot when you get there, just move along. A dealer you even suspect of playing down to the bad used car dealer stereotype and pulling a scam that predates the Edsel isn't someone you want to waste words on, never mind cash.
7. Should I keep looking?
A shopper finds a great car, but thinks a better deal might be a search away.
What to do? One of the benefits of shopping online for a used car is that you can cover a lot of vehicles and mileage in a little time. Sometimes it pays to increase the search radius a bit. A CarGurus study showed that prices can vary considerably (up to 10%) from region to region, and even between rural and urban dealerships. The latter tend to offer the sweetest deals.
8. Can I trust the dealer?
There's that trust issue again. Is the dealer really nice and helpful, or is the insecure buyer just a naive rube?
What to do? American comedy has built hours of material on the backs of bad used car dealers, but CarGurus found that 70% of reviewed dealerships got high marks from consumers. That means roughly three-quarters of the dealers out there are as helpful as they seem, but that other 30% is the reason auto pricing sites exist.
-- Written by Jason Notte in Boston.
>To contact the writer of this article, click here:
Jason Notte
.
>To follow the writer on Twitter, go to
.
>To submit a news tip, send an email to:
.
RELATED STORIES:
>>10 Great Convertibles For Summer 2012
>>10 Best Cars For Spring Sightseeing
>>10 Used Cars To Check Out Before Buying New
Jason Notte is a reporter for TheStreet. His writing has appeared in The New York Times, The Huffington Post, Esquire.com, Time Out New York, the Boston Herald, the Boston Phoenix, the Metro newspaper and the Colorado Springs Independent. He previously served as the political and global affairs editor for Metro U.S., layout editor for Boston Now, assistant news editor for the Herald News of West Paterson, N.J., editor of Go Out! Magazine in Hoboken, N.J., and copy editor and lifestyle editor at the Jersey Journal in Jersey City, N.J.