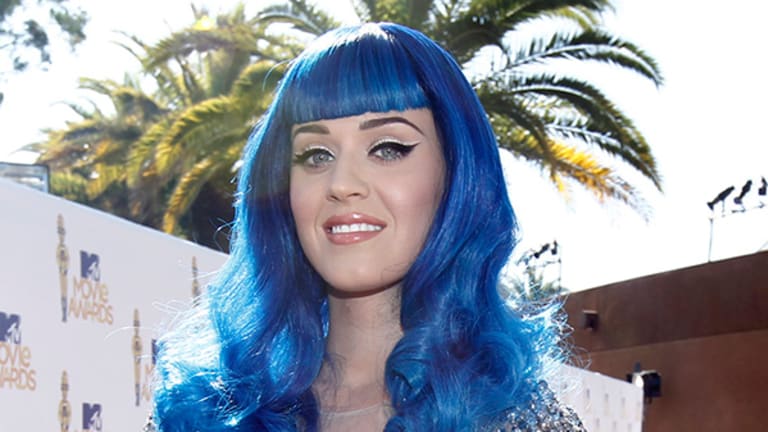 10 Biggest Summer Music Money Makers
Radio seldom knows what the song of the summer is anymore, but Billboard's look at the biggest summer songs of all time shows just how big summer singles were before streaming and social media.
Radio seldom knows what the song of the summer is anymore, but Billboard's look at the biggest summer songs of all time shows just how big summer singles were before streaming and social media.
PORTLAND, Ore. (TheStreet) -- Well, congratulations recording industry: You got your Song of the Summer back last year.
After Carly Rae Jepsen shrugged off major labels and radio and let online listening drive Call Me Maybe into the collective U.S. psyche in Summer 2012 -- and Psy leapfrogged the entire U.S. recording industry from Korea to follow it up with Gangnam Style -- Robin Thicke, T.I., Pharrell and Universal-owned Interscope Records restored the status-quo with the infectious beat of Blurred Lines.
It was one of those rare moments during the past few years when radio actually debuted the song much of the country was listening, talking about and hearing out of cars, storefronts and boardwalk/theme park rides last summer. Irrelevance averted, but not by much. We're still talking about an industry that was not only forced to recognize Macklemore and Ryan Lewis' independently released Can't Hold Us near the top of last summer's charts, but was compelled to give the duo a whole lot of hardware at the Grammys for a song and album the big music machine didn't help produce or promote.
Blurred Lines, meanwhile, is now remembered less for its spot on last year's summer soundtrack than it is for ushering in Miley Cyrus'Bangerz era and putting "twerk" into the vocabulary of every mom in Ellen-watching America.
It hit No. 1 on the Billboard Hot 100, but in the wake of its MTV's Video Music Awards zenith it fell behind Macklemore's Thrift Shop to No. 2 on the year-end chart -- just ahead of Imagine Dragons' Radioactive.
Is that a bad thing? Not really. It's an indication listeners themselves have a greater say in what is and isn't the song of their summer than ever before. With various media and streams of distribution at their disposal, fans can push songs to the top of the charts through avenues their parents don't even know about.
Also see: You May Never Hear This Year's 'Song of the Summer'>>
Before this, summer songs were not only hand-selected by record labels, but were often so cynically plotted that they actually contained the word "summer." Billboard compiled its list of the Top 10 summer songs of all time this year, giving us a reminder of what summer once sounded like and what our seasonal playlist may never look like again.

10.Summer Nights
John Travolta and Olivia Newton John
1978
Woe to any human being who found his or herself in a college bar at last call when this song came on. If the barflies around you weren't drama students before John and Olivia went into their number from 1978's Grease, they were drunkenly considering switching majors by the time it happened.
A bit of an oddity when it was released -- rock was discovering the Ramones and Sex Pistols, pop was discovering disco and the music establishment still saw Anne Murray as a bankable commodity -- Summer Lovin' cracked Billboard's Top 5, but never reached No. 1. Grease's closing number You're The One That I Want topped the charts, but this two-sided tale of faded summer romance managed to linger on for decades -- with the Grease Megamix only prolonging its lifespan in 1991.
Want to take the temperature of the room? If the crowd follows up "then we made our true love vow" with "wonder who she's screwing now," close out your tab. It's going to get ugly in there.

9.Hot Fun In The Summertime
Sly & The Family Stone
1969
There are a whole lot of tunes associated with Woodstock, but Sly Stone's ode to summer fun had arguably the most staying power.
With the full backing vocals and horn section that would become staples of great acts of the following decade including Chicago and War, Hot Fun In The Summertime was a rare ode to pure joy at a time there was little of it to be found. Martin Luther King Jr. and Robert F. Kennedy had been killed a year earlier, unrest followed, President Richard Nixon had expanded the Vietnam War by secretly bombing Cambodia, the Days Of Rage riots in Chicago were coming and the shootings at Kent State would occur the next year.
Woodstock and those summer days Sly and company opined about were looking more anomalous by the day as the U.S. went through continued upheaval. Still, this song made it to No. 2 on the Billboard Hot 100 thanks largely to Stone's wistful lyrics and slow-burning melody. It's a small miracle that the song continues to be a celebration of summer and leisure considering when it was written.

8.Surfin U.S.A.
The Beach Boys
1963
Jump back six years -- before President John F. Kennedy's assassination and the Vietnam War's escalation --and we're looking at a far different American summer.
Also see: How Godzilla Made Foreign Film a Box Office Monster>>
Before lead singer Brian Wilson became the savant behind Pet Sounds and Smile, he was just a songwriter with the idea of setting the names of a whole bunch of surfing spots to the tune of Chuck Berry's Sweet Little Sixteen.
The Beach Boys had released the album and single Surfin' Safari that same year, but this name check of Del Mar, Santa Cruz, Pacific Palisades, Australia's Narrabeen, Doheny and Wiamea Bay made it to No. 3 on Billboard's Hot 100 in 1963 and was so beloved it fell into the Top 40 when it was re-released in 1974. It wasn't the first surf song to make the charts and won't be the last on this list, but it's one of the most iconic.

7.Summertime
D.J. Jazzy Jeff & The Fresh Prince
1991
It's been a long time since "actor" was the secondary portion of Will Smith's job title. In the summer of 1991, just after Smith's first season of The Fresh Price of Bel-Air he and longtime collaborator D.J. Jazzy Jeff copped a sample of Kool & The Gang's Summer Madness and launched into a slow summer jam about basketball, cruising and honeys turning around to see what you're beeping at.
In some ways it's been a tough 23 years for this song. An Alpine stereo system just isn't in high demand anymore, popping a CD into it suggests it came in a new car and name dropping a Nissan as your summer ride of choice doesn't make you look cool -- just frugal.
But some things about summer in the city just don't change. Nobody's going to ruin a new pair of kicks by jumping into a fire hydrant stream anymore -- those stakes are just too high -- but the smell of that grill still sparks up nostalgia and the old folks are still going to dance at your family reunion.
Oh yeah, and when someone invites you to a DJed barbecue that's starting at 4, you have absolutely no excuse not to be there. There's a reason this was the No. 4 song in the country the year it was released the the No. 1 rap and R&B single of its time -- and still makes the occasional summer playlist today. Will Smith's summer tune was simple and a bit on the nose, but mellow and transcendent. That's the foundation of a great summer jam.

6.Endless Summer Nights
Richard Marx
1988
There is so much late '80s going on in this song that it's painful.
The soaring saxophone parts, the slow synth backing, "time was all we had until the day we said goodbye" and the greatest blowout mullet in pop music history all came together at the exact right moment in time to make this the ballad of choice for Zubaz-clad, convertible Chevy Cavalier-driving lovers across the country. This tune echoed through mall food courts, multiplex lobbies, parents' minivans and amusement park rides for much of the summer, but found its peak at No. 2 on Billboard's pop and contemporary charts in March.
The years haven't been kind to this song, but in 1988 it was absolute wizard magic. Marx wrote this song about an actress, Cynthia Rhodes, who he'd recently spent a summer with and hoped it would get her attention. It worked and the two married in 1989, spending nearly 25 years together before splitting this year.

5.Surf City
Jan & Dean
1963
Yep, 1963 was really surf culture's time to shine.
William Jan Barry and Dean Torrence weren't just some surf-rock act: They were the surf-rock act and a pop culture force. This song, Little Old Lady From Pasadena and Dead Man's Curve aside, Jan & Dean owned 1963 and 1964. They were the hosts of Steve Binder's iconic 1964 concert film The T.A.M.I. Show featuring Chuck Berry, Gerry & the Pacemakers, Marvin Gaye, The Supremes, Lesley Gore, Smokey Robinson & The Miracles, The Beach Boys -- oh, and James Brown going on after The Rolling Stones and making them look wooden by comparison.
With Surf City, however, they were able to do something that many of their surf colleagues simply couldn't: take their song to No. 1 on the charts. The promise of a 2-to-1 girl-to-boy ratio, waves and a 1930 Ford Wagon was simply too much to pass up.


4.Itsy Bitsy Teenie Weenie Yellow Polkadot Bikini
Bryan Hyland
1960
This novelty track is almost too sugary for consumption, but that's what 1960 kids straight out of a John Waters movie were grooving on at the time.
This song is credited with making the bikini a U.S. swimwear staple, but it's also so infectious and cloying that director Billy Wilder had East German police use it as a torture device in his 1961 film One, Two, Three ... That girl afraid to come out from either the locker, blanket or water is facing some real issues in her shopping, modesty threshold and body image, but she's had no problem selling Yoplait yogurt nearly 50 years after hitting No. 1 on the charts.

3.Wipe Out
The Surfaris
1962
There is exactly one word in this song, yet it's still one of the greatest summer songs of all time.
A masterclass in surf guitar and drumming, Wipe Out drew some of its influence from Dick Dale's school of surf rock, but found its power in drummer Ron Wilson's solo. It reached No. 2 on the Billboard Hot 100 in 1962 before becoming pigeonholed as the surf or swim soundtrack to dozens of films in the more than 50 years since.
We still have no idea how or why it happened, but a few members of The Beach Boys collaborated with hip-hop gimmick group and Krush Groove stars The Fat Boys on a vocalized cover of Wipe Out back in 1987. Despite it in no way being a Beach Boys song -- and despite hitting airwaves in the same year as Madonna's Open Your Heart, U2's With Or Without You, Bon Jovi's Livin' On A Prayer, Whitney Houston's I Wanna Dance With Somebody (Who Loves Me), George Michael's Faith, Michael Jackson's Bad and Heart's Alone, that version of Wipe Out made it to No. 12 on the pop chart. That says more about the cachet of the original hit than it does about the questionable pairing of the Brian Wilson-free Beach Boys and the Disorderlies-era Fat Boys.

2.Summer In The City
The Lovin' Spoonful
1966
Edible air, the lingering scent of everything, the sudden realization that the subway is, in most places, an underground urinal: Such is summer in New York City.
Throw in some audio of jackhammers and honking cabs -- the latter of which has jolted more radio-listening drivers than the Spoonful's John Sebastian likely cares to imagine -- and you have a No. 1 hit on your hand in Mad Men-era NYC. A bit more surprising its that this was both the Spoonful's only No. 1 single. The band behind Do You Believe In Magic, Daydream and Did You Ever Have To Make Up Your Mind -- the house band behind Woody Allen's What's Up Tiger Lily? -- never charted higher than No. 2 before this.
It wasn't until he released Welcome Back, the theme song to the television show Welcome Back Kotter, in 1976 that Sebastian would return to the top of the charts. Still, this grimy story of cool cats looking for kitties remains one of the most shower-inducing singles in the summer songbook.

1.California Gurls
Katy Perry feat. Snoop Dogg
2010
"Bikinis, zucchinis, martinis, no weenies, just the King and the Queeny." -- R.I.P. Snoop Dogg, 2010.
When it was released five years ago, California Gurls was still very much in Katy Perry's wheelhouse. Throw in a little "seeeex ... on the beach" here, a little "sun-drenched skin so hot, it'll melt your popsicle" there and a "daisy dukes, bikinis on top" chorus and it fell right into Perry's initial pinup pop persona.
Still, it must have required a huge pallet of cash to get Snoop Dogg to not only utter the words above but to use the word "buns" in unironic fashion. We're guessing he took the payday all too willingly, as his featured spot helped propel this single to No. 1 right in the middle of Summer 2010. It's been a long road from Nothin' But a G Thang and Gin and Juice to playing the candy king in a video featuring Perry firing shaving cream from her bra, but it's a road Snoop's paved with gold.
-- Written by Jason Notte in Portland, Ore.
>To contact the writer of this article, click here: Jason Notte.
>To follow the writer on Twitter, go to http://twitter.com/notteham.
>To submit a news tip, send an email to: tips@thestreet.com.
RELATED STORIES:
>>Beer Apps Like TapHunter Put Data On Tap
>>5 Best Beer Vacations Of 2014
>>Craft Beer Needs More Shelf Space, Fewer Crybabies
Jason Notte is a reporter for TheStreet. His writing has appeared in The New York Times, The Huffington Post, Esquire.com, Time Out New York, the Boston Herald, the Boston Phoenix, the Metro newspaper and the Colorado Springs Independent. He previously served as the political and global affairs editor for Metro U.S., layout editor for Boston Now, assistant news editor for the Herald News of West Paterson, N.J., editor of Go Out! Magazine in Hoboken, N.J., and copy editor and lifestyle editor at the Jersey Journal in Jersey City, N.J.