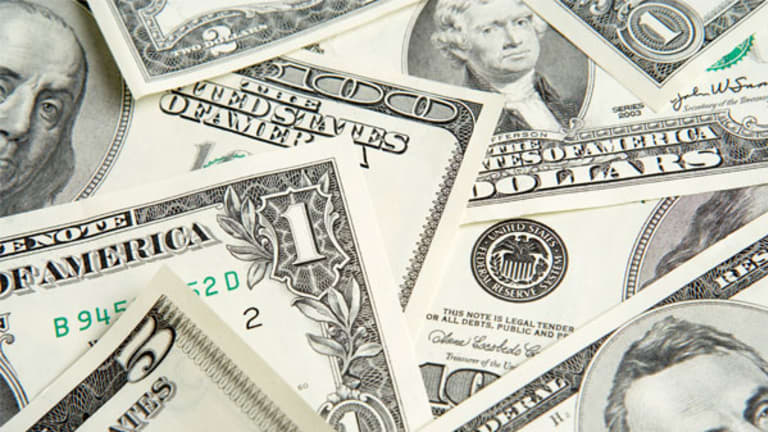 10 Best U.S. Bike Cities of 2011
Bicycle commuters can find paradise in college towns and cities willing to embrace two wheels.
NEW YORK (TheStreet) -- You sometimes need to be a Tour de France cyclist to make it easier to get from here to there on a bicycle instead of in a car, but you don't need to climb the Pyrenees to realize it's cheaper on two wheels.
With the average price for a gallon of gas in the U.S. soaring to nearly $4 in May and still at $3.68, or a 35% hike from what drivers paid
at the same time last year
, low-mileage alternatives are gaining traction and bolstering the ranks of bicycle owners. The National Bicycle Dealers Association says the U.S. adult cycle industry took in $6 billion in sales last year with 13.5 million adult bikes sold. That's a 15% increase from $5.6 billion in sales and 10.2 million bikes sold in 2009, but still down from the $6.1 billion and 14 million bikes in pre-recession 2005.
Sales last year contributed to 39.3 million Americans riding a bike six times or more in 2010, according to the National Sporting Goods Association. That increased ridership 3% from 2009 and has made bicycle commuters of 10% of all riders. Bicycle-buying patterns have shifted as well, with commuter-favored hybrid/cross bikes rising from 14% of the bicycle market in 2005 to 21% last year and road bikes accelerating from 16% of the market a half-decade ago to 23% last year.
Despite a surge in small, independent bicycle dealerships that make up only 14% of the bicycle market but 44% of the revenue, bicycles still tend to be an inexpensive and accessible option. Roughly 75% of Americans buy their bikes from discount stores such as
Kmart
(SHLD)
,
Wal-Mart
(WMT) - Get Free Report
and
Target
(TGT) - Get Free Report
, while another 6% hit sporting goods stores such as
Dick's
(DKS) - Get Free Report
for their newest set of wheels.
The roads are becoming more accessible to cyclists as well. New York City has more than 22,600 bicycle commuters alone, according to the League of American Bicyclists, and added bike paths on First and Second avenues, Columbus Avenue and Prospect Park West and a bicycle highway along the Hudson River to give it a nation-leading 500 miles of bike lanes. Los Angeles, meanwhile, squeezes nearly 17,400 bicycle commuters onto its more than 200 miles of lanes and paths each year. With bike commuters making up only 0.6% and 1% of those cities' populations, respectively, there's still a lot of room for improvement.
With help from the League of American Bicyclists,
TheStreet
identified the 10 best bicycle cities based on the percentage of regular cyclists in their population. These are towns where the bike lanes and paths can resemble the Tour de France peleton and a spot on a bike rack can be as rare as on-street parking. College kids help tip the scales a bit in certain cities, but some of these towns are getting by on the businesspeople, bohemians and budget-conscious commuters who are just more comfortable pumping the pedals than hitting the gas:
10. Madison, Wis.
Number of bicycle commuters:
6,826
Bicycle commuters' share of overall population:
5%
There's no question Madison's ridership numbers benefit greatly from the University of Wisconsin's presence. Students make up 26% of the population in Madison and factor heavily in the bike commuter statistics of just about every city on this list.
That doesn't mean they're the only reason people are riding. Madison has more than 107 miles of bike lanes and paths throughout the city that benefit the state capital's government, health care and biotech workers just as much as the average UW undergrad.
The city also just happens to be the capital of the same state that counts Trek Bicycle as one of its big business residents. As a result, Wisconsin accounts for roughly one-fifth of all bicycles produced in the U.S. Bikes are a big part of the Madison's culture, and commuters are quick to respond when their alternate commute becomes a standard rather than an exception.
9. Somerville, Mass.
Number of bicycle commuters:
2,413
Bicycle commuters' share of overall population:
5%
It's easy to point to Tufts University up on the hill near Medford and credit it with all of Somerville's bike-laden streets and squares, but even a freshman fixed-gear rider would consider that a gross oversimplification.
While it's true 16% of Somerville's population consists of students from Tufts, MIT, Harvard and elsewhere, the strength of Somerville's bike community lies in its walkable, accessible squares, their bike-friendly businesses and the streets that connect them.
Somerville's Davis Square lies just off of Massachusetts Avenue, part of the 10-mile Minuteman Bikeway from Boston to Bedford with bike lanes that provide a straight-shot commute to the universities and businesses in neighboring Cambridge or the commercial and financial districts in Boston. Once commuters come home, they're surrounded by shops, bars, restaurants, bowling alleys and a movie theater/concert venue, all within walking distance and all on streets lined with bike racks.
Those neighborhood businesses are big fans of the bikes and host events that include a bike party that shuts down a portion of Davis Square for riders to fix their gear or buy equipment, enjoy some barbecue or craft beer and meet up with fellow bikers. Restaurants host Tour de France specials, bicycle valet services and benefits for local bicycle charities. In Union Square, farther north, bicycles aren't just ubiquitous at events such as the annual Marshmallow Fluff fest, but are also the preferred means of transportation for a neighborhood that lacks the subway options of some of its Somerville neighbors.
8. Portland, Ore.
Number of bicycle commuters:
16,846
Bicycle commuters' share of overall population:
5.8%
Spend a little time in Portland and and you'll become a quick study in
Even in a city with more than 250 miles of bike lanes and trails and a student population hovering around 10%, bikers are extremely aware of which paths and streets they have access to, where their access is restricted and where the friendlier confines of the city's 40-Mile Loop of greenway lies.
The result is a city in which about 8% of the commuting population takes a bike to work, where a local dairy has a velodrome on its property that hosts races all spring and summer long, where cyclocross races in the fall draw thousands of spectators and where the Portland Timbers Major League Soccer team has guarded bicycle parking for fans attending games at Jeld-Wen Field.
And if cyclists feel like riding their bike around town nude, that's just fine as well. Portland hosts a leg of the World Naked Bike Ride each year and just welcomed more than 10,000 naked riders to town in June. As long as riders are familiar with bike law, their al fresco ride won't get them into any trouble; the last time Portland police tried to arrest one of the naked riders three years ago, Judge Jerome LaBarre dismissed the charges against the clothing-deprived defendant on the grounds that nude bike riding is a "well-established tradition" in Portland.
Oregon's bicycle law covers a lot of ground, but doesn't require you to be covered while obeying it.
7. Gainesville, Fla.
Number of bicycle commuters:
3,047
Bicycle commuters' share of overall population:
6.3%
Yes, you can teach a Gator to ride a bicycle.
A solid 42% of Gainesville residents are University of Florida students and make up the bulk of Gainesville's bicycle commuters. That's no small feat, considering Gator skin comes in pretty handy from May through September when average high temperatures top out around 90 degrees with a heavy helping of torrential rain and humidity. That includes an average of nearly seven inches of rain in the month of August alone.
That hasn't prevented Gainesville from developing a fairly devout bike culture. Its annual cycling festival celebrates its 31st year in October with races, tours and rides through acres of horse farms and wildlife preserves. The 17-mile Gainesville Hawthorne rail bed bike trail is perhaps the city's greatest gift to cyclists, with a hard-packed path that passes lakes, prairies, country roads and herds of bison and wild horses.
Gainesville encourages its cycling community and began a bicycle repair station pilot program earlier this summer. The small stations made out of recycled bike parts allow riders to put their bike up on a rack and make minor repairs using connected air pumps, screwdrivers and wrenches. The city also holds a bike-vs.-car commute race each May between its mayor and a University of Florida squad car to illustrate how much more efficient it is to commute through Gainesville by bike. The mayor's Trek 3900 hasn't lost yet.
6. Missoula, Mont.
Number of bicycle commuters:
2,543
Bicycle commuters' share of overall population:
7.2%
A town with great bike infrastructure and a strong college presence can't help but encourage bicycle commuters.
University of Montana students make up nearly a quarter of Missoula's population and the university itself is the biggest employer in the city, which makes the city's bicycle commuter base heavily dependent on the student body. It has plenty of infrastructure to support it, though, with 25 miles worth of trails in town, another 140 miles of trails in adjacent national forests, a strong circle of bike shops, a handful of community biking organizations and a sustainable commuting group, Missoula in Motion, that calculates the mileage racked up by registered users via biking, balking, busing, telecommuting and other commuting alternatives.
What Missoula has working against it, however, are winters in which the average
high
temperature is below freezing in December and January and the average low temperature dips below freezing in October and doesn't unfreeze until April or May. That didn't stop the 44,700-member Adventure Cycling Association from setting up its headquarters in Missoula and plotting out U.S. bike routes, distributing maps and selling bike travel gear from its cozy Montana confines.
5. Cambridge, Mass.
Number of bicycle commuters:
5,463
Bicycle commuters' share of overall population:
8.5%
Sandwiched between Boston and Somerville, Cambridge's cycling culture is cobbled together from equal measures of college students, long-established bike shops, bustling neighborhoods and squares and a strong community of technology and biotech firms clustered around the Massachusetts Institute of Technology.
Each day, cyclists converge on the bike lanes of the Massachusetts Avenue corridor that runs through MIT, touches Genzyme, Sanofi Aventis,
Biogen Idec
(BIIB) - Get Free Report
,
Akamai
(AKAM) - Get Free Report
and other firms in Kendall Square, makes its way past the music venues and restaurants in Central Square, speeds through the storefronts, newsstands and tourists in Harvard Square and passes the mini malls and modest homes of Porter Square. Those riders could be from Harvard or MIT, as 21% of Cambridge residents are college students. They could be blue-shirted office workers or white-coated lab techs or they could be Boston commuters who just happened to find a cool place amid the bars, restaurants and Portuguese barbecue of Inman Square.
They're all forces to be reckoned with on Cambridge's roads, as added bike lanes and shared lane space has made them as much a part of daily traffic flow as the buses, trucks and cars they share the roads with. The jam-packed bike racks at MIT visible from Massachusetts Avenue bear this out, as do the throngs of riders who flock to Memorial Drive along the Charles River when it closes to vehicle traffic during the weekends.
4. Berkeley, Calif.
Number of bicycle commuters:
4,404
Bicycle commuters' share of overall population:
8.9%
Berkeley really loves its bicyclists and has done everything short of extending its middle finger toward area drivers to get the message across.
Berkeley was one of the first cities in the U.S. to block and divert traffic away from local streets and toward major arteries to create low-speed "bicycle boulevards" for riders to use as alternatives to congested high-speed thoroughfares. The combination of bike lanes, low speed limits and access to full roads puts bikes on par with cars on these streets and has the added effect of discouraging automobiles.
Portland and Eugene, Ore., and Madison have similar features, but Berkeley augments its boulevards with numerous bicycle routes, the Ohlone Greenway, a portion of the 300-mile San Francisco Bay Trail and the $6.5 million Berkeley Interstate 80 bridge that connects the city to the trail, East Shore State Park and the Berkeley Marina. The University of California at Berkeley certainly plays a role in cycling's success here, but credit the city at large with making its roadways so bike friendly.
3. Fort Collins, Colo.
Number of bicycle commuters:
7,776
Bicycle commuters' share of overall population:
9.9%
Fort Collins doesn't just encourage a cycling culture, it jumps right into it with both pedals.
The home of the Colorado State University has more than 280 miles of bike lanes and no problem lending bikes to visitors who forgot theirs at home. The city loans out bikes through its Fort Collins Bicycle Library for a refundable down payment and sends away students, residents and visitors with self-guided bike tours including rides past New Belgium, Odell Brewing and other brewing facilities as well as by some of the town's historic sites.
It also has no problems handing out maps of downtown that encourage riders to use reliable alleyways and lightly traveled streets instead of high-traffic thoroughfares such as College Avenue and Jefferson Street. Those same also mark off the "dismount zone" where cyclists will be issued a $50 ticket if they're caught riding on the sidewalks.
One in four Fort Collins residents attends Colorado State, but the city's sprawling bicycle events calendar saves much of its best offerings for summer break. Bike shows, bike and jazz festivals, endurance races, moonlight rides, barbecue biking events and a weekend Fort Collins Cycling Festival in August with concerts, food and races on a big screen downtown fill the slate until well after labor day. This all just supplements the dozens of regularly scheduled rides hosted by area bike groups seven days a week during the summer.
New Belgium Brewery completes the cyclist's paradise by hosting the Urban Assault Ride bicycle scavenger hunt throughout the city in July, a bike-in cinema on the brewery's front lawn for six weeks from August through September and its annual Tour De Fat bicycle race and festival on Labor Day weekend. That bicycle on the label of the brewery's Fat Tire beer isn't just for show.
2. Eugene, Ore.
Number of bicycle commuters:
7,031
Bicycle commuters' share of overall population:
10.8%
Eugene has everything cities lower on the list have: bicycle boulevards, scores of trails, lots of supporting bike shops and bicycle rentals and even naked bike rides. It just has far more of them.
About 20% of Eugene residents attend the University of Oregon, and those young legs account for much of the cycling through Eugene's portion of the Willamette River Valley. This is in no small part due to the university's expansive bike program, which started out as a loaner program but now includes short- and long-term bike loans, free bike maintenance and do-it-yourself bike repair workshops.
This makes the city somewhat of a cycling anomaly by forcing its larger events to provide bicycle parking for the hundreds of riders that inevitably show up. In some cases, the bikes are the event. The Willamette Valley Music Fest's Bike Music Festival held each spring features a portable, bike-pulled state and bike-powered PA system hauled to various venues by bands and fans who caravan their way to each stop.
1. Boulder, Colo.
Number of bicycle commuters:
6,470
Bicycle commuters' share of overall population:
12.3%
The name Boulder implies far more obstacles to bicycle commuting than this city allows. To the University of Colorado students who make up 35% of the city's population, the biotech, aeronautic and defense company workers who bike through their commute and the two-wheeled travelers who help keep the city delightfully weird, Boulder's a rolling stone.
The city has more than 300 miles of trails, dozens of bike underpasses that speed riders past busy streets and a government-funded site, GoBoulderBike.net, that helps cyclists find the shortest route to their destination by bicycle, how many calories they'll burn along the way and how much they're saving in gas money by not driving.
Boulder also sponsors a walk-and-bike month each June that includes free bike clinics, rides, tours, repair workshops and even happy hour drinks for riders. The city's efforts also get a lot of help by local bike groups, including the nonprofit Community Cycles, which hosts bike-in movies, bike collection drives, bike-trail opening events, bike workshops and clinics and "earn-a-bike" programs that allow Boulder residents to pay for a bike by working hours in the group's shop.
The most inherently boulder bike events, however, are the Thursday cruiser bike rides that feature custom bikes decorated with lawn ornaments, picnic tables or whatever the groups hosting the rides feel like adding to them and costumes that can range in theme from fuzzy Santa costumes for Christmas in July to random video game characters. The theme changes each week based by the organizers' discretion, with this summer's Thursday motifs including cops and robbers, historical figures, steampunk and heavy metal. The bikes and the "Happy Thursday" greeting yelled by the cyclists are the only constants in an event that's consistently odd and essentially Boulder.
-- Written by Jason Notte in Boston.
>To contact the writer of this article, click here:
Jason Notte
.
>To follow the writer on Twitter, go to
.
>To submit a news tip, send an email to:
.
RELATED STORIES:
>>7 Cities That Do Summer Right
>>5 Places To Live Like The Wealthy For Less
>>10 Summer Spots For People Who Hate Heat
Follow TheStreet.com on
and become a fan on
Jason Notte is a reporter for TheStreet. His writing has appeared in The New York Times, The Huffington Post, Esquire.com, Time Out New York, the Boston Herald, the Boston Phoenix, the Metro newspaper and the Colorado Springs Independent. He previously served as the political and global affairs editor for Metro U.S., layout editor for Boston Now, assistant news editor for the Herald News of West Paterson, N.J., editor of Go Out! Magazine in Hoboken, N.J., and copy editor and lifestyle editor at the Jersey Journal in Jersey City, N.J.