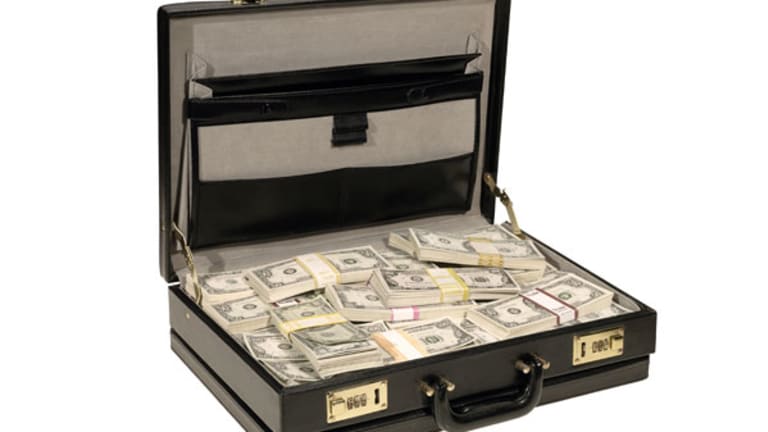 NEW YORK (MainStreet) -- The family car doesn't get a summer vacation.
It doesn't have to take the kids to school, soccer practice, rehearsals or to relatives' houses for the holidays, but in many ways summer can be the most punishing season for the beloved family vehicle. The heat makes the interior feel twice as small while the road trips can get considerably longer. The comfort, fuel economy and reliability are tested every day a family's on vacation. One failure or slip-up and the family car is relegated to the mechanic while its charges drive off in a loaner or, worse, a rental.
Vehicle ratings services such as
Edmunds
and
Kelley Blue Book
know just how crucial the lazy days of summer can be for the family car, which is why both recently compiled lists of the vehicles they believe are the best available to American families today. We took a look at those lists and compiled the 10 best offerings from each. The following are the vehicles most likely to turn a chorus of "are we there yet" into a ride nobody's in any rush to end:
10. 2012 Toyota (TM) - Get Toyota Motor Corp. Sponsored ADR Report Prius v
MSRP:
$26,550
The space of a wagon with the fuel efficiency of a subcompact? Yes, please. The Prius v's "V" stands for versatile and nowhere is that more evident than in its 67.3 cubic feet of cargo space. That's considerably larger than the original-recipe Prius' 39.6 cubic feet and is closer to that of compact SUVs such as Toyota's RAV4. Its combined 42 miles per gallon is impressive, but still is substantial step down from the regular Prius' 50. Still, that combination of space and fuel efficiency is a family shuttle driver's dream.

Next>
9. 2012 Chrysler 300
MSRP:
$28,670
It's a full-sized sedan without the full-sized cost. Even the bare-bones rear-wheel-drive model comes with a 3.6-liter, 292-horsepower V6 engine, eight-speed automatic transmission, touchscreen communications and entertainment console and one year of
Sirius-XM
(SIRI) - Get Sirius XM Holdings, Inc. Report
satellite radio. That's all great for the driver, but a cavernous interior, 16 cubic feet of trunk space and a 60/40 folding rear seat and mileage that tops out at 31 miles per gallon on the highway is great for the whole brood.

Next>
8. 2012 Honda (HMC) - Get Honda Motor Co., Ltd. Sponsored ADR Report Civic
MSRP:
$15,955
It's a bit snug for a family car, but the Civic's combined 33 miles per gallon and nearly 40 miles per gallon on the highway make it tempting for households on a tight budget. It seats five with a surprising amount of space left over, is coated in airbags to keep everyone safe and has a new display that shows fuel efficiency, music info and even family photos.

Next>
7. 2012 Chevrolet (GM) - Get General Motors Company (GM) Report Suburban 1500
MSRP:
$42,220
Big families with large amounts of stuff need big trucks. This half-ton SUV looks like a '90s fossil compared with today's slimmed-down crossovers, but few of those can carry eight passengers in three rows, tow 9,600 pounds and offer standard features including three-zone climate control, navigation and Bluetooth phone connection. So what if it gets a combined 18 miles per gallon? That 137 cubic feet of cargo volume with the seats down isn't measured at the pump.

Next>
6. 2012 Kia Sorento
MSRP:
$23,150
In its deathmatch with the RAV4 and Honda's CR-V, the Sorento's standard features including heated mirrors, satellite radio, Bluetooth, wood trim and stability and traction control are handy weapons. None, however, is as powerful as its third row of seating, which the competition lacks. It's a little snug back there, but young children and the occasional adult fit with ease. When the seats are down, the Sorento offers 72 cubic feet of cargo space. Combine that with 32 miles per gallon on the highway and you have one serious contender for American families' affections.

Next>
5. 2012 Honda CR-V
MSRP:
$22,495
The 2002 CR-V has retained more than a third of its value over the past decade, which should give you some idea of how much American families love this car. Its 2012 overhaul only made it more alluring by adding a leather interior, heated seats and rearview windows and navigation system with controls mounted on the steering wheel. Oh, and it now has a combined 27 miles per gallon to go with its 70 cubic feet of cargo space.

Next>
4. 2012 Subaru Outback
MSRP:
$23,295
Families were taken with the Outback back when it was a glorified Legacy wagon. Now that it's damned near a full-size crossover with almost nine inches of ground clearance, the all-wheel drive Outback is going mainstream. Its 70 cubic feet of maximum cargo space and combined 26 miles per gallon puts it in CR-V/RAV4/Sorento territory, but the standard all-wheel drive is the deciding factor in markets where snow and ice are serious considerations.

Next>
3. 2012 Ford (F) - Get Ford Motor Company Report Flex
MSRP:
$30,885
This big, boxy
Mini
Cooper wannabe is possibly the most family-friendly vehicle nobody's buying. Its sales dropped by nearly a quarter after Ford revamped the Explorer SUV, but the Flex's room for seven, 44 inches of legroom in the second row and a power folding mechanisms for getting into the third row make it really easy for a family to ride this car from kindergarten into the kids' teenage years. Options such as sliding second-row captain's seats,
Microsoft
(MSFT) - Get Microsoft Corporation (MSFT) Report
Sync phone, entertainment and navigation systems, DVD entertainment center for the back, a multipanel sunroof and second-row fridge console for road sodas compensate somewhat for its pokey combined 21 miles per gallon. Consumers are passing on the Flex because it looks weird, but that standout frame and spacious 80 cubic feet of cargo room have a lot to offer a family looking for something beyond the standard SUV or crossover.

Next>
2. 2012 Honda Odyssey
MSRP:
$28,375
There's a certain stigma attached to driving them and nobody feels cool behind the wheel of one, but ask most auto experts what the ideal family automobile is and "minivan" will be their stock response. The Odyssey maintains the minivan's family-friendly legacy with sliding rear doors, room for seven passengers and nearly 150 cubic feet of cargo space when the seats are out. Its center seat slides forward nearly six inches to give parents easier access to little ones, its center console has a flip-up trash holder and beverage cooler and the backup camera offers three views of the area behind the rear bumper. The kicker comes under the hood, where the 248-horsepower V6 offers power atypical of a parentmobile. If traveling families want to trick it out, their road trips can get a little easier with help from options such as three-zone climate control, conversation mirrors and a rear-seat entertainment system with a 16-inch high-definition monitor with an HDMI connection that can display two sources at the same time.

Next>
1. 2012 Volkswagen Passat TDI
MSRP:
$20,590
Built in Chattanooga, Tenn., and aimed squarely at American families, the midsized Passat hits working moms and dads where they live with a combined 26 miles per gallon. It doesn't get the 37 miles per gallon of the $5,000 more expensive turbodiesel version, but a best-in-class 16 cubic feet of trunk space and a three-year, 36,000-mile maintenance plan aren't exactly consolation prizes.
-- Written by Jason Notte in Boston.
>To contact the writer of this article, click here:
Jason Notte
.
>To follow the writer on Twitter, go to
.
>To submit a news tip, send an email to:
.
RELATED STORIES:
>>10 Great Convertibles For Summer 2012
>>10 Best Cars For Spring Sightseeing
>>10 Used Cars To Check Out Before Buying New
Jason Notte is a reporter for TheStreet. His writing has appeared in The New York Times, The Huffington Post, Esquire.com, Time Out New York, the Boston Herald, the Boston Phoenix, the Metro newspaper and the Colorado Springs Independent. He previously served as the political and global affairs editor for Metro U.S., layout editor for Boston Now, assistant news editor for the Herald News of West Paterson, N.J., editor of Go Out! Magazine in Hoboken, N.J., and copy editor and lifestyle editor at the Jersey Journal in Jersey City, N.J.