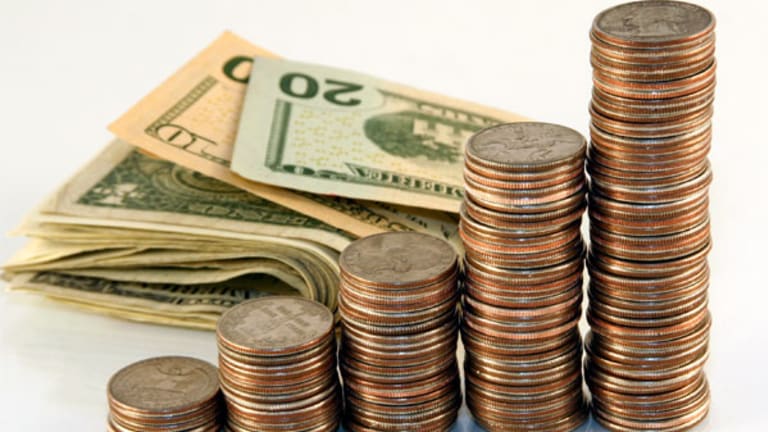 10 Best Craft Beer Vacation Destinations
Waterfront views, outdoor gardens and Swiss chalets are on the summer craft beer brewery tours.
MILWAUKEE, Wis. (TheStreet) -- Beer as a vacation is usually a bad idea that warrants an intervention, but American craft brewers have managed to make their brews and breweries worthy of a trip.
Craft brewing grew 11% by volume and 12% in sales to $7.6 billion last year, according to the Brewers Association.More than 1,750 breweries operated for some or all of that year, giving the U.S. its largest pool of breweries since the late 1800s. Paul Gatza, director of the Brewers Association, estimates that the majority of Americans live less than 10 miles from a brewery. Why not call a cab and take a tour?
In many cases, a craft brewery opens its tours to the public either for free or for less than the cost of a pint at a local pub. When it's free, that usually means free beer, but even when a visitor pays it usually means they're going home with a glass or some other knickknack along with some free beer for their troubles.
It's a growing field, too, as last year 55 brewpubs and 97 microbreweries opened for business. Existing craft brewers are also getting bigger, with Yuengling (6.6%), Samuel Adams (11.8%) and North American Brewing (owner of Magic Hat, Anchor Brewing and Gennessee -- 6.8%) all experiencing growth last year.
With lots of options to choose from and only a few summer months to work with,
TheStreet
narrowed down its craft beer travel guide to a 10-pack of must-see destinations. Enjoy responsibly:
Full Sail Brewery, Hood River, Ore.
It's really tough to go wrong with a brewery tour in Oregon. A beer lover could spend a whole vacation taking a tour of the state's largest beer maker,
, and tasting its Inversion IPA at the brewpub in Bend; visiting Deschutes' Portland-based brewpub after checking out the facilities at the
Craft Brewers Alliance's
( HOOK)
Widmer Brewing
, nearby
BridgePort Brewing
or the
MacTarnahan's Taproom
; or knocking back some Dead Guy Ale at any of the
Rogue Ales Brewery
"meeting rooms."
If you really want to get a taste of Oregon while sampling some of its finest brews, there's no place like
. Within viewing distance of Mount Hood, where it gets its spring water, and located in an old Diamond Fruits cannery overlooking the Columbia River Gorge, the Full Sail Brewery tour is less about seeing how the beer is made and more about enjoying it in the environment that inspired it. The tasting room and pub is stocked with Full Sail's pale ales and seasonal lagers, but also has a large deck looking out on the gorge. Out there are the sailboarders and kiteboarders that gave the brewery its name, catching a ride on the breezes whipping through it.
"Many of my faves are those that are almost anywhere in Portland, Ore. -- but especially Full Sail, just outside it, in Hood River," says Matt Simpson, owner of
The Beer Sommelier
and
. "On a pretty summer day, it's gorgeous -- great beer and an amazing view."
Stone World Bistro and Gardens, Escondido, Calif.
When every other craft brewer in America has a brewpub, a brewer really has to go out of their way to stand out. When you brew a beer called Arrogant Bastard, however, it's a given that an average burger-and-beer-sampler brewpub just won't do.
Stone still offers a
of its Escondido brewing facility and a look at how its Levitation low-alcohol session beer, Ruination IPA and high-octane Arrogant Bastard ales are made, but it's a sideshow compared with the offerings at their
Stone World Bistro and Gardens
. Roughly 12,000 square feet of dining space get a floor-to-ceiling window onto the brewery and a one-acre garden of fruit trees, pine forest, flowering plants, brooks, koi ponds and fire features as its bookends. Where there isn't running water or flickering flame, there's a ton of bar-front seating lining the patio or tucked between stone formations.
Stone didn't lay out all of this money just to throw chicken nuggets into a fryer, which is why the slow-food-inspired menu features locally grown organic produce and naturally raised meats. The kitchen goes entirely meatless on Mondays to cut down on its carbon footprint, but the artisanal cheeses take up much of the slack. A string of events such as the artisanal food and craft beer festival and sour beer festival in June and the brewery's 15th anniversary invitational beer festival in August help draw the summer visitors, but having a strong, hoppy beer in the quiet of Stone's garden has a lure all its own.
"It's an all-in-one beer and food playland," Simpson says. "They built it to be a beer-lovers refuge from the real world. And the weather's
always
awesome."
Highland Brewery, Asheville N.C.
Much as a mild Scottish Ale is a good set of training wheels for anyone attempting to break into craft brewing, so is Highland Brewery's Gaelic Ale a great introduction into the strong Asheville brewing scene. Highland's
brewery tours
are fairly standard ("does anyone know what the four basic ingredients of beer are?"), but the
tasting room
gives the people what they want: A chance to sample the Oatmeal Porter, St. Terese's Pale Ale, Kashmir IPA and the dark, potent seasonal Tasgall Ale.
"And while Highland Brewing isn't much to look at, if you visit, you're availing yourself of all the greatness and beauty that is Asheville," Simpson says. "With amazing brewpubs, beer stores, food and sites to see, it's the ultimate weekend getaway trip."
Aside from the lush scenery of the Blue Ridge Parkway and Great Smoky Mountains National Park, the cascading falls at Sliding Rock and the history at the Grove Park Inn and the Vanderbilts' Biltmore Estate, there's a whole lot brewing in Asheville. Between
,
Wedge Brewing
,
,
,
,
The Lexington Avenue Brewery
and
, a beer tourist can keep pretty busy in this town. If you can't make the Beer City Festival in early June, tickets for the city's beer-and-bluegrass
in September are already available.
Brewery Ommegang, Cooperstown, N.Y.
Cooperstown doesn't need much help drawing crowds during the summer, but it gets just a little boring once tourists have seen every bat, ball and bronze player plaque in the Baseball Hall of Fame. That's where the Belgians come in.
When Don Feinberg opened Brewery Ommegang in 1997, stronger Belgian brews such as krieks, saisons, tripels, quadrupels and even witbiers weren't weighing on the American beer drinker's mind. If you were into craft beer at the time, you liked it hoppy or dark and anything that tasted even remotely sour or was served in a snifter fell into an extremely small minority.
Ommegang helped change that with its Hennepin saison, Three Philosophers kriek/quadrupel blend and Witte witbier expanding craft drinkers' palates and serving as a bridge to Belgian beers such as Rodenbach's Flemish Red, Brouwerij Vehaeghe's Duchesse de Bourgogne and Duvel Moortgat blonde ale. That connection became clearer when Duvel Moorgat bought Ommegang in 2003, making it the only "Belgian" beer -- as opposed to Belgian-style -- brewed in the U.S.
It's a big reason why the
, which looks more like a farmhouse than a brewhouse, is far different than that conducted at most American breweries. The fermenting in barrels, the storing in cool cellars and the spicing and bittering of the brews is in line with Belgian brewing tradition, but runs counter to the more German-inspired brewing process of the majority of American craft brewers (with Dogfish Head, Pretty Things and others serving as notable exceptions).
It's also a big reason why Ommegang tries not only to draw visitors who are in Cooperstown for a Hall of Fame visit, but encourages them to stick around and visit local cave system/tourist trap Howe Caverns -- where Ommegang stores some of its barrels of fermenting brew -- or to watch a vintage baseball game played on the brewery grounds in June. Despite its Belgian flavor, events such as the 50-brewer Belgium Comes to Cooperstown festival in July, its Waffles and Puppets fall foliage events in October and particularly its September Ommefest featuring local beer, wine cider and cheese are inherently local and a great taste of Upstate New York.
D.G. Yuengling & Sons brewery, Pottsville, Pa.
Pottsville had two major industries besides brewing: Textiles and coal mining. Brewing was the only one to not only survive -- through prohibition, no less -- but thrive as D.L. Yuengling & Sons' brewery produced more than 2.2 billion barrels of its lagers, porters and black and tans last year.
Though production in Pottsville has been largely offset by that at Yuengling's bigger plants in Mill Creek, Pa., and Tampa, Fla., Yuengling still produces beer at the Pottsville plant it's been using since 1831 -- the oldest working brewery in America. As such, the
is somewhat of a lesson in beer history. Tourists get a look at the fermentation caves dug to keep beer cool in the days before refrigeration, but also get to hear how Yuenging survived prohibition by producing near beer and building a now-defunct dairy across the street from the brewery. The company sent a truckload of "Winner Beer" to President Franklin D. Roosevelt in 1939 after prohibition was repealed.
The rathskeller where visitors taste beer today is the same bar the brewery built back in 1936. Brewery President Richard L. Yuengling Jr. is not only still keeping the name alive, but Chief Operating Officer Dave Casinelli says he still roams the grounds in jeans and work boots and takes pictures with tourists.
"You're not going to go to Anheuser-Busch in St. Louis and find a Busch family member walking around," Casinelli says. "We're still nothing more than a big regional brewery, but Dick Yuengling is a throwback to the old regional brewers and the brewing families who cares about the little guys."
The little guys tend to benefit quite a bit from the brewery's pull. The tours draw about 50,000 people to Pottsville each year, giving them access to local restaurants, museums such as the Schuykill County Historical Society, Jewish Museum of Eastern Pennsylvania and the various coal mine and railroad museums throughout the county. That 50,000 may not sound like much, but it's roughly quadruple Pottsville's entire population.
Portland, Maine
Not to be outdone by the Portland to the west, Portland, Maine, packs a handful of breweries into one convenient, funky waterfront city. Much of the city's modern brewing history dates only to the microbrewing boom of the late 1990s, but there's one notable exception: D.L. Geary Brewing.
Founded in 1983 when American microbreweries numbered little more than a dozen and most were on the West Coast, Geary's benefited from co-founder David Geary's experience working at nearly a dozen breweries in England and Scotland and still uses an English-style pale ale as its flagship beer. The brewery isn't much to see, and
brewery tours
are still by appointment only, but a London Porter that
The New York Times
named best in the world five years ago is a great introduction to the old portside town.
Right around the corner from Geary's is another Portland brewer, Allagash, that owes much of its existence to its distinctly European flavor. Founded in 1995 with a mission to make Belgian-style beers accessible here in the U.S., Allagash staked its claim by combining wheat, Curacao orange peel, coriander and other spices into the Allagash White witbier that's now the brewery's flagship brand. In a time before
MolsonCoors
(TAP) - Get Report
was producing barrels of Blue Moon and
Anheuser-Busch InBev
(BUD) - Get Report
was getting all lemony with its Shock Top and Bud Light Golden Wheat, this was a huge leap forward.
If you want to get out of the industrial park and down to the bars, restaurants, waterfront and more traditional beers of the Old Port, however, go to
for a tour and a taste of its flagship Export Ale, Shipyard IPA, Summer Ale and Capt'n Eli's sodas. If you're still up for more after walking it off along the harbor or taking a quick ferry ride to Peak's Island to picnic or peer into the ruins of the old World War II battery, there's a more laid-back brewpub approach at
Gritty McDuff's
in the Old Port. Established in 1988, Gritty's embraces the tourist vibe that takes over the area for much of the season and serves its visiting post-frat clientle Black Fly Stout and Vacationland Ale along with its cover bands and pub fare.
Samuel Adams Brewery, Boston
One would think that Boston's colonial and Revolutionary War history would be enough to satiate the average visitor, but its beer history is worth mentioning as well. The
Boston Beer Company's
(SAM) - Get Report
research and development brewery sits within the site of the old Haffenreffer Brewery in Boston's Jamaica Plain neighborhood and greets hundreds of
a year with handfuls of hops and grain, tiny tasting glasses of Samuel Adams beer and a look into the beer background of a city that now doesn't even allow breweries to open brewpubs on site.
Company mascot Sam Adams was a brewer -- as Boston bar the Beantown Pub will remind you as it encourages patrons to drink a Sam Adams directly across the street from Sam Adams' grave in the Old Granary Burial Ground -- but Boston Beer's neighborhood in Jamaica Plain and nearby Roxbury was once dotted with breweries that used the nearby Stony Brook as a water source. Now only the name of the subway station tourists take when they want a sample of Boston Lager or Latitude 48 IPA, the Stony Brook left behind a stretch of breweries that line nearby Heath Street as either condominiums or abandoned buildings.
Boston's current brewing situation is a bit brighter, however, as Harpoon Brewing also calls the city home and offers
tours and tastings
at its facility along Boston Harbor in South Boston. Harpoon's tours consist of little more than a tour guide pointing at the tanks and equipment behind the glass in the tasting room and giving visitors the Cliff's Notes version of the brewing process, but Harpoon does leave a lot more time for tasting and -- unlike the Samuel Adams brewery -- lets visitors take growler jugs and six packs of the product home as souvenirs. Besides, the less time spent indoors inspecting mash tuns on a warm summer day, the more time you have to hop a ferry to a harbor island and sip your IPA or Raspberry UFO witbier in peace.
Sierra Nevada, Chico, Calif.
Few breweries are destinations unto themselves, but count the Sierra Nevada brewery among them. This sprawling brewery complex has its own hop field, facilities topped with solar panels and a growing production capacity, but
the free tour
through its mill room, brewhouse (where visitors get to taste the spent-grain wort right from the tank), hop freezer, 800-room cellar, bottling lines and packing lines is one of the most extensive in the industry. The walk along the brewery's catwalks and discussion of its sustainability program is what draws some of the brewery's most valued guests.
"Back when we were small and we didn't have any money, 'reduce, reuse and recycle' wasn't a slogan, it was a business model," says Sierra Nevada spokesman Bill Manley. "Breweries from all over the world come to see wastewater treatment, solar arrays, composters, biodiesel vehicles and how our recycled water from brewery goes directly into the hops field."
Sierra Nevada doesn't like to see those visitors go, either, which is why its in-house Taproom restaurant cooks beef entrees culled from its own private herd, uses vegetables grown on local farms and uses breads and pizza crusts made with spent grain from its brewing process. When that's not enough to get a tourist's attention, the brewery steers them toward its 300-seat Big Room music venue and its lineup of singer-songwriters, roots musicians, blues bands and Americana acts.
Dogfish Head, Milton/Rehoboth Beach, Del.
The Discovery Channel killed his
Brew Masters
series but beer fans can still get a look inside the mind of Dogfish Head founder Sam Calagione through tours of
Dogfish Head's Milton brewery
and seeing how he reverse-engineered the recipe for Midas Touch based on an ancient Turkish recipe from remnants left in a 2,700-year-old drinking vessel in King Midas' tomb. If you're lucky, perhaps you'll see the secret behind the Theobroma, a chocolate beer based on chemical analysis of a more than 2,000-year-old Aztec pottery fragments found in Honduras.
If all of that sounds a little bit too much like summer school for even hardened beer geeks on vacation, time a tasting at the brewery to happy hour at Dogfish Head's Rehoboth Beach
. It's technically a brewpub, but its giant burgers and big plates of pita and cheese (known as Dogpiles) combine well with small-batch, brewpub-only scratch brews such as Noble Rot and Zeno and offerings from the upstairs distillery including Dogfish rum, vodka and "Jin," a gin distilled with pineapple mint, juniper berry, green peppercorn and rosemary.
Once you're done, you're in the middle of one of the most popular summer destinations on the East Coast. Rehoboth Beach's population swells from less than 1,500 year-round to more than 20,000 during the summer as the beaches, boardwalk, Sea Witch Festival and Independent Film Festival draw the throngs down Routes 1 and 1A and into the hotels.
Wisconsin
If your idea of beer tourism in Wisconsin is going to a Milwaukee Brewers game at Miller Park, touring the 82-acre Miller Brewery, shivering in the Miller Caves, banging back a High Life at the Miller Inn at the tour's end and eating at an Italian joint that used to be Schlitz's Brown Bottle restaurant, your Wisconsin beer itinerary could use an update.
There's nothing wrong with celebrating the storied and largely German tradition of beer brewing in Wisconsin, just as long as you realize it's still evolving. Sprecher Brewing on Glendale, Wis., was founded by a former Pabst brewing supervisor in 1985 and is a microbrew for only one reason -- it's really small. Otherwise, brews such as its Hefe Weiss, Black Bavarian, Special Amber and Light Ale -- as well as seasonal offerings such as its Oktoberfest and Summer Pils -- are brewed in the same German and Eastern European tradition that spawned 80 breweries in Milwaukee alone in the 1880s. The brewery's
reflect this, giving visitors insight into the Old World brewing process and pairing the beers with traditional artisan cheese counterparts.
Sprecher, however, looks downright New World compared with New Glarus Brewing. The brewery was founded in 1993, but has copper kettles bought from a German brewery and a new hilltop brewing facility designed to look like a Bavarian village. Before you decide to go on the brewery's
self-guided tours, "hard hat" tours of the whole works or its beer tastings
, prepare to be distracted by the surroundings. The little town of 2,300 was founded in 1845 by immigrants from Glaus, Switzerland, and has been unmistakably Swiss ever since. The town's flag is a version of the Swiss flag and flies everywhere; Swiss chalet-style businesses and homes line the streets; a Swiss bakery is still in operation; Swiss meat and cheese shops abound; and dishes such as roschti, kalberwurst, spatzeli and cheese and meat fondue are still the fare of the day. If you can process all of that and still have room for a Spotted Cow ale, Fat Squirrel Nut Brown Ale or a Two Women lager, it'll be well worth the trip.
If you want some idea of where modern Milwaukee beer is headed, look no further than the
other
beer sold at Brewers games and the owners of mascot Bernie Brewer's original chalet from demolished Milwaukee County Stadium: Lakefront Brewery. Founded in 1985, Lakefront consistently pushed convention by offering the first certified-organic beer in America with its Extra Special Bitter, a sorghum rice-based gluten-free beer in its New Grist and a somewhat
notorious tour of its former power plant brewery
that gives visitors their beer first in the hopes of keeping their attention and allows tour guides to ad lib much of the tour's content.
-- Written by Jason Notte in Boston.
>To contact the writer of this article, click here:
Jason Notte
.
>To follow the writer on Twitter, go to
.
>To submit a news tip, send an email to:
.
RELATED STORIES:
>>Craft Beer Brewers Taste Success As Team
>>Brewers Invest In Perfect St. Patrick's Day Pints
>>Boston Beer's Pumpkin Smashing Bud, Coors
Jason Notte is a reporter for TheStreet. His writing has appeared in The New York Times, The Huffington Post, Esquire.com, Time Out New York, the Boston Herald, the Boston Phoenix, the Metro newspaper and the Colorado Springs Independent. He previously served as the political and global affairs editor for Metro U.S., layout editor for Boston Now, assistant news editor for the Herald News of West Paterson, N.J., editor of Go Out! Magazine in Hoboken, N.J., and copy editor and lifestyle editor at the Jersey Journal in Jersey City, N.J.