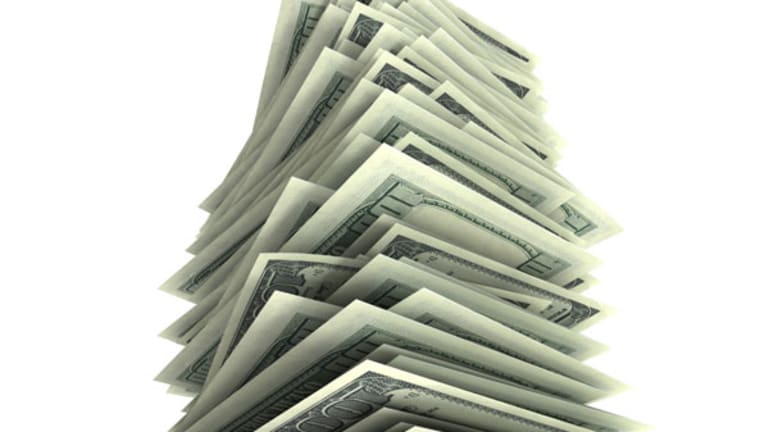 10 Best Cities For Bringing Up Baby
New parents need lots of schools, parks, playgrounds, day care, health care and little crime and cost. Voila.
NEW YORK (MainStreet) -- Your baby doesn't care what city has the best pizza, beer or tourist amenities for your money. He or she just wants to be safe and kept alive. 
When you're entertained by jangling keys, the number of available entertainment options matters less than the doctors checking your development and diagnosing your illnesses and your town's ability to keep people from stealing your parents' stuff or you. Though living in a city affordable enough to keep a baby's parents solvent is also important, the basic items that make cities great for babies and parents alike don't really change. 
Also see: The Unheard-of Financial Plan Every Would-Be Parent Needs to Hear About >>
We consulted with the folks at
Parents
and
Fit Pregnancy
magazines and looked at cities with the best prenatal and infant health care, safety records, child care and average housing prices to find the best cities for babies in the U.S. With their help, we've put together a list of the 10 best cities for babies in the country.
Whether your baby is in an umbrella stroller or a $1,000-plus Strolling Utility Vehicle, these cities will make sure he or she gets the best environment available before reaching school age:
10. Pittsburgh
Forget the old steel-mill and smokestack stereotypes. Pittsburgh hasn't been its soot-covered former self in years and is reversing a decades-long exodus with affordable homes, great health care and a growing job market. The average home is less than $110,000 and is usually pretty close to part of the University of Pittsburgh's sprawling health care system. No tax on diapers, baby clothes or food also saves parents thousands of dollars a year, but the Pittsburgh Promise gives all eligible public-school students a scholarship of up to $10,000 per year toward a college in the state if they maintain a 2.5 GPA through high school.
Yep, the Steel City already pictures your baby with a diploma in hand.
9. Colorado Springs, Colo.
Summiting Pikes Peak and scaling rock faces in the Garden of the Gods aren't really expected when you're expecting, but
Fit Pregnancy
notes that the Springs' plentiful trails and stroller paths make it easy for active moms to keep newborns occupied.
The health care facilities are similarly impressive, but the city's ubiquitous licensed day-care centers and state laws that require extensive background checks for day-care workers keep a family safer that a team of mountain trail riders that just bought out the helmets and pads aisle at REI.
8. Madison, Wis.
The combination of state offices, the University of Wisconsin and local health care keep the job rate high and expectant parents employed but the average home price of less than $200,000 makes it easy for them to stay.
Parents
singled out Madison for its commitment to safety that not only sustains more than 10 checkpoints for car seats throughout the city, but encourages groups such as Safe Kids Madison to check those seats and help parents babyproof homes.
7. Seattle
With median home prices hovering around $290,000, Seattle isn't exactly cheap. That said, the access you're getting to Seattle Children's hospital as well as Harborview, Virgina Mason, Swedish and University of Washington medical centers comes with the deal.
Fit Pregnancy
also points out that Seattle is a haven for breastfeeding moms, with 91% of all mothers in the city breastfeeding and more lactation consultants than any city in the country.
If hospitals creep you out, though, there also are more doulas in Seattle than almost anywhere else.
6. Fort Wayne, Ind.
How much does Fort Wayne have babies on the brain? Its Early Childhood Alliance nonprofit organization started rating the city's child-care businesses based on health and safety standards, education of staff and other factors a few years ago. Its program was so successful that the whole state began implementing it.
What the rest of Indiana doesn't have, however, is median home prices around $107,000, lots of parents groups and 24 miles of stroller-friendly trails along Fort Wayne's three rivers.
5. Boston
Boston's babies are born into an all-encompassing health care bubble. Massachusetts' universal health care law has made the number of uninsured children in Boston nearly nil and has given pregnant women access to prenatal care through private insurance or public coverage.
That's given Massachusetts one of the lowest infant-mortality rates in the U.S. and has made Boston a hub for pediatric medicine. The city has nearly 300 pediatricians and more than 100 pediatric specialists,while Boston Children's Hospital has the world's largest pediatric research center. More than 1,100 scientists at the hospital work on treatments and cures for childhood diseases.
4. Omaha, Neb.
Omaha residents breathe easy thanks to unemployment that's nearly half the national average and median home prices of less than $145,000. The city's excellent air quality also helps the sighs of relief from would-be parents arriving at Methodist Hospital, which was named one of 50 Baby-Friendly Hospitals in the United States for meeting UNICEF/World Health Organization standards for supporting breastfeeding.
Not only are maternal mortality rates extremely low in Omaha, but pedestrian safety rates rank among the Top 5 in the country once it's time to start pushing a stroller around.
3. Minneapolis
It gets awfully cold in the winter, but the $175,000 average home price softens the chill a bit. It should also warm parents' hearts a bit to know their baby will have access to seven city hospitals, including two children's hospitals: Children's Hospitals and Clinics and Shriners Hospitals For Children. The Twin Cities led
Fit Pregnancy's
survey in access to children's hospitals and fertility clinics, which leads to Minneapolis' low infant and maternal mortality rates.
Also see: Kinflation: Price of Having a Child Hits $235,000 >>
Minneapolis also has the second-highest number of licensed home day care centers of any city in our survey.
2. Portland, Ore.
Most cities would be happy with access to Doernbecher Children's Hospital and Shriner's Hospital for Children on the Oregon Health & Science University Hospital campus and the lovely little aerial tram ride to each. That is not the Portland way. The folks who pay $234,000 on average to live in and around the facility enjoy the access to hundreds of OB/GYNs and doulas, but are a lot more hands-on when it comes to child care. Breastfeeding plays a big rule here, with 90% percent of new moms nursing and 27% doing so after six months. State laws allow nursing in public and require employers to give moms time to pump milk, while local restaurants provide changing tables in the bathroom and organic milk on the menu.
Once it's time for day care, Portland parents benefit from state laws requiring thorough background checks for caregivers.
1. Scottsdale, Ariz.
What does $150,000 buy you in Scottsdale? The average home, but also a near-spotless safety record that really wowed the folks at
Parents
. Low crime and low unemployment, coupled with a branch of the Mayo Clinic right in its backyard, make Scottsdale one giant security blanket for expectant parents. It gets powerfully hot during the summer, but average high temperatures that flirt with 70 even in December and January provide year-round access to 67 miles of paved trails, 105 miles of bike lanes and 22 playgrounds with baby swings. 
-- Written by Jason Notte in Boston.
>To contact the writer of this article, click here:
Jason Notte
.
>To follow the writer on Twitter, go to
. 
>To submit a news tip, send an email to:
. 
RELATED STORIES:
>>10 Cities Where You Can Retire Without A Car
>>10 Countries Where Retirees Live Large
>>10 Used Cars To Check Out Before Buying New
Jason Notte is a reporter for TheStreet. His writing has appeared in The New York Times, The Huffington Post, Esquire.com, Time Out New York, the Boston Herald, the Boston Phoenix, the Metro newspaper and the Colorado Springs Independent. He previously served as the political and global affairs editor for Metro U.S., layout editor for Boston Now, assistant news editor for the Herald News of West Paterson, N.J., editor of Go Out! Magazine in Hoboken, N.J., and copy editor and lifestyle editor at the Jersey Journal in Jersey City, N.J.