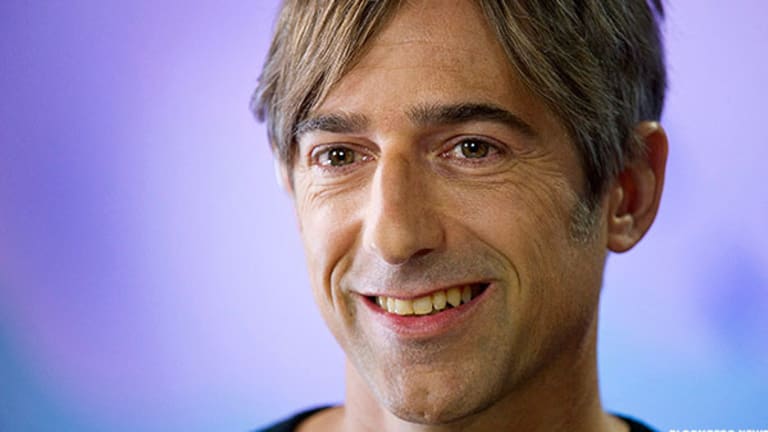 Zynga Should Buy This Real Money Fantasy Sports App
Gay marriage, legal marijuana, online poker: Zynga can benefit from society's evolution.
NEW YORK (TheStreet) -- Gay marriage. Legal marijuana. Online poker.
The breakdown of barriers in these areas matters to Zynga (ZNGA) - Get Zynga Inc. Class A Report. And, quite possibly, Facebook (FB) - Get Meta Platforms Inc. Class A Report.
While public companies might face considerable blowback for attempting to generate revenue in the first two areas, there seems to be societal consensus that real money gaming stands ripe for exploration and execution. The synchronistic evolution of our cultural norms and mores has, IMNSHO, cultivated an environment where Zynga -- or Facebook -- can not only get away with, but be roundly cheered for giving its users the opportunity to wager on games of skill, chance and whatever else authorities (progressively) deem legal.
As such, Zynga and Facebook should anticipate the next frontier and set themselves up to profit from all forms of sports gambling.
Over the past couple of weeks, TheStreet's Robert Weinstein has published some of the best work you're going to find on Zynga -- company and stock.
If you had heeded Weinstein's words ahead of Zynga earnings last Thursday, you would have made out quite well. In January 30th's Two Tech Stocks: One Hero and One Zero, he called ZNGA "a stock I love," noting ...
Zynga's stock is in the dog house because analysts consider it a failing game provider for Facebook. That opinion is largely true, but the value comes from the way it's morphing into a real money poker destination. The most profitable game Zynga hosts is real money poker, which is available only to U.K. customers currently.
Zynga is also the No. 1 play money poker site in the world. All Zynga needs to do is become licensed in other jurisdictions, and it can reach profitability. Play money poker uses points that have no real value, while real money poker uses real cash.
The U.S. is the No. 1 market, and three states have legalized online gambling. I believe more states will open and more importantly, other countries will soon become available.
I hadn't thought about Zynga for awhile prior to reading Robert's work. However, I'm no stranger to the company.
Back in 2012, I strongly suggested that founder and then-CEO Mark Pincus should step down and take on a more strategic role in the company. He took my advice and ZNGA investors should thank Pincus for doing so. More founders needs to swallow their pride like Pincus did.
Anyhow, Weinstein's on the mark with respect to Zynga's real money poker opportunity. But it should not stop there. Zynga ought to position itself to take advantage of any existing or future openings in sports gambling and related areas. If Zynga doesn't make this move, Facebook should. There's probably even room for both as well as others. 
It's no brainer. And it can start with an app I discovered late last week -- Swoopt.

Owned by San Francisco-based AppTheGame, Swoopt is a real money, daily fantasy sports platform.
While not quite as intuitive as, say, Apple (AAPL) - Get Apple Inc. Report hardware or Pandora's (P) platform, it doesn't take much to figure out how to navigate Swoopt and get started.
After you get set up, you see a "contests" screen, which displays the fantasy games you can participate in. Here's how it looked for me this past Friday night:
You enter contests by selecting a wager amount and picking players to comprise your fantasy team for that day/evening's games. For example, as my personal contests page shows, I participated in two fantasy hockey tilts. One I lost where I picked five players (goalie, center, two wingers and a defenseman) and another I won where I had to select three players (goalie, forward, defenseman).

For a hockey fan like me, this is a dream come true. At this point the app feels underused, at least the NHL section, which is the only one I have or ever will use. Two of the four contests I signed up for Friday evening were canceled because I was the only participant.
That said, as the weekly, monthly and all-time top 50 leaderboards show, there are people making money on Swoopt. I must stress that this isn't an endorsement for you to go and blow all your money playing fantasy sports, but, if you can keep yourself in check, this is an entertaining app that can add to your enjoyment of your favorite sport(s) and, potentially, earn you extra cash.
I discovered Swoopt in my Facebook newsfeed (of all places). Swoopt's ad offered a $25 deposit bonus, which I couldn't pass up. Prior to the offer, I had never seen Swoopt before. I can't imagine it doing anything but blowing up (in a good way).
And, as the politically and morally charged dominoes continue to fall in our society (e.g., gay marriage, marijuana and online gambling), I would not be shocked to see sports gambling enter the conversation alongside real money poker. There's no reason for it not to. Heck, throughout Canada, you can already wager -- legally -- on the actual games.
I was skeptical at first, but what Swoopt does is 100% legal. The company provides a detail rationale at its Website, starting with something I did not know going in:
Fantasy sports games are exempted under the 2006 Unlawful Internet Gaming Enforcement Act as long as three criteria are met ...
Who really cares about the "three criteria" anyway? Soon they'll be moot. And Zynga, along with Facebook, should stake claim to the territory before the space gets too crowded or the Vegas casinos leverage their way in.
--Written by Rocco Pendola in Santa Monica, Calif.
Disclosure: TheStreet's editorial policy prohibits staff editors, reporters and analysts from holding positions in any individual stocks. Rocco Pendola is a columnist for
TheStreet
. Whenever possible, Pendola uses hockey, Springsteen or Southern California references in his work. He lives in Santa Monica.