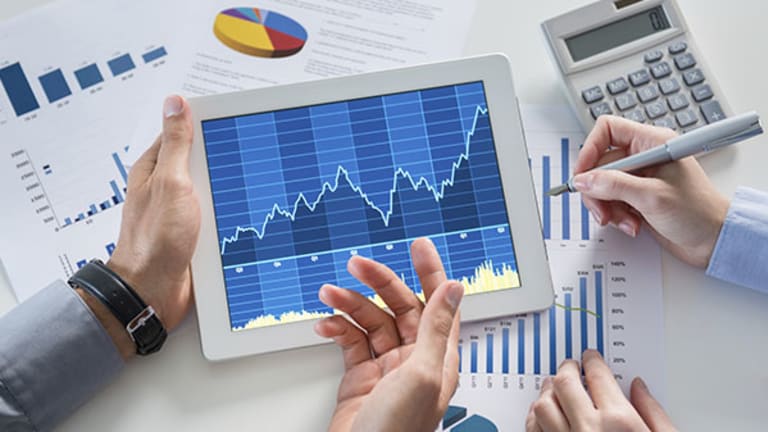 Your Stockbroker Loves You -- Until It's Time to Put Your Interests First
The Department of Labor wants the people who give financial advice on retirement money to act in clients' best interests. You'd think that would be a no-brainer. Think again.
The Department of Labor wants the people who give financial advice on retirement money to act in clients' best interests. You'd think that would be a no-brainer. Think again.
NEW YORK (TheStreet) -- You've seen the TV ads and the warm-and-fuzzy Web site photos.
Your stockbroker cares about you. He is concerned that you save enough for retirement. He's thrilled when your kid graduates from college.
And why wouldn't he be? You and your broker are like family, aren't you?
In images and in writing, financial firms send a message that their brokers put your interests first.
And then, after spending millions to spin an impression that the customer is Number One, those same firms spend millions more on lawyers who fight to be sure they have no such obligation.
The latest round of Wall Street's "We love you, we love you not" routine is being played out in a battle over the obligations of investment professionals who make money giving you retirement advice.
In a proposal in April that has the financial industry foaming at the mouth, the Department of Labor said that anyone who gives out advice about investing in a 401(k) or IRA should put the customer's interest ahead of their own.
If you've been taken in by the propaganda that casts stockbrokers as benevolent custodians, you might think that's how things work already. But you'd be wrong.
Today, there are two standards. Stockbrokers are only obligated to sell you an investment that is "suitable." So if growth mutual funds are an appropriate vehicle for you, a broker can get away with picking the one that lags its competitors in performance and puts the heftiest fees in his pocket.
Investment advisors, who operate under stricter regulations, have to put your interest first. That mega-fee, tepid-performing growth fund wouldn't pass muster under what's known as the "fiduciary" standard.
For the record, investment advisors are just as capable of fleecing clients as brokers are. The difference: get ripped off by an advisor, and you have a stronger case when you go to arbitration or court. And that's the real reason Wall Street runs from the fiduciary standard like a vampire from daylight.
To obstruct investors' ability to discern the fiduciaries from the salespeople, Wall Street years ago stopped calling its investment-peddlers "stockbrokers." The word "broker" might imply that Wall Street's professionals had talents akin to those of car salesmen. Better to rebrand them with the name that fiduciaries used: advisors.

In that proposal in April, the Department of Labor sought to close the loophole that lets brokers operate under a lower standard. The public has until July 21 to submit comments. DOL will have hearings on the issue in August, followed by a second comment period. If there are no Congressional efforts to interfere, DOL will then revise the proposal based on commenters' input and produce a final rule
Among commenters so far is one writer who told the DOL that its depiction of the securities industry as transgression-prone was offensive. "It's shameful that you degrade an entire industry this way," wrote Lance Turner, president of Rosetta Financial Advisors in St. Louis.
Another attack on the rule suggested that instead of forcing brokers to act in their clients' best interest, they "do something with the cost of gasoline at the pumps." You've got to worry that the poor guy hasn't been out of the house to fill his tank in a while.
Among the many bashers of the DOL rule proposal, though, few measure up to the lobbyists at the Financial Services Institute, or FSI, which looks to create a "more business-friendly" regulatory environment for the members they call "financial advisors" and I call "brokers."
On July 8, FSI unveiled a microsite called mysavingsmychoice.org to make it easy for investors to ship out canned letters to politicians and to the DOL protesting the fiduciary idea.
You read that right. A powerful financial group that's trying to avoid rules that would force it to act in clients' best interest is looking to get those clients to protest the rule, too.
Now I don't know about you, but if my broker called me to ask that I mouth off about the evils of fiduciary duty, I'd hang up and call one of those robo-advisors who are scaring the pants off these fiduciary-hating humans.
But what do I know? Allison Kuehner, a spokeswoman for FSI, said in an email that "thousands of investors" have sent letters to DOL and their representatives and senators.
Among brokers getting nudged to rally their clients are the 1,250 who are part of Wells Fargo Advisors Financial Network. In April, C. Kent Christian, president of the network, sent a letter to his troops saying that they'd just been made complimentary members of FSI. Two weeks later, DOL's proposal was published in the Federal Register.
Now those involuntary FSI members are being barraged with emails by the lobbyists. "They tell us to explain to our clients why the rule would make it impossible to service small clients, which is a lie," one broker told me, asking not to be named because Wells Fargo (WFC) - Get Report doesn't allow brokers to speak to the press.
Barbara Roper, director of investor protection at the Consumer Federation of America, said she has no problem with outfits like the U.S. Chamber of Commerce fighting the proposed rule. "Their job is to oppose regulation," she said.
"But when you have brokers reaching out to people who think they're in a relationship of trust asking them to write in opposition to this, it is reprehensible," Roper added.
Wells spokesman Jack Grove declined to comment when I asked him if the bank thought it was appropriate to have brokers soliciting clients to protest a proposal intended to help them.
Like the Wells broker, I doubt the industry will start dumping its smaller accounts en masse if the DOL proposal were to go through as is -- which is not very likely, given the industry's genius at watering down regulations.
But what if the least wealthy investors did get dropped? Considering the industry's fight to avoid acting in their interests, it might be a blessing for the little guys who can least afford to be bilked.