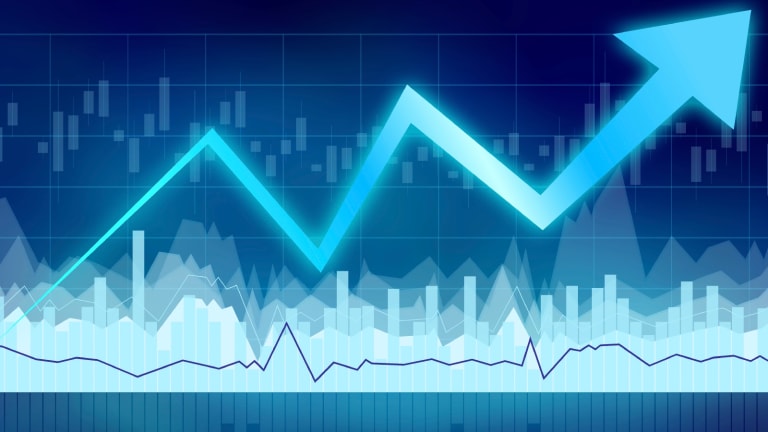 Publish date:
You've Probably Never Heard of This Small-Cap Stock, But It Could Rocket 50% Higher This Year
You won't read much about it in the financial press, but bullish earnings expectations and increasing market dominance will propel the stock of this air medical operator to market-beating heights.
You won't read much about it in the financial press, but bullish earnings expectations and increasing market dominance will propel the stock of this air medical operator to market-beating heights.
Sick of the FANG hype? If you're scouring this dangerous and volatile market for hidden, undervalued opportunities, consider this little-known company that's crushing its peers: helicopter operator Air Methods (AIRM) . It's among a group of small-cap "rocket stocks" that should handily outperform the market this year.
AIRM data by YCharts
With a market cap of $1.58 billion, Air Methods is the largest provider of air medical emergency transport services in the U.S., with a fleet of 450 aircraft, most of which are helicopters. Airborne EMS doesn't get a lot of attention from Wall Street or financial pundits, but it's a booming industry that will only get larger under the Patient Protection and Affordable Care Act, a.k.a. Obamacare.
Below, we'll explain why the stock could soar around 50% in 2016.
Air Methods is scheduled to report fourth-quarter 2015 earnings after the market closes on Thursday. On average, analysts expect the company to post adjusted earnings per share of 64 cents, compared with adjusted EPS in the same quarter a year earlier of 54 cents. The company has racked up an average EPS beat rate of 8.6%. Revenue in the third quarter came in at $311.3 million, for year-over-year growth of 12.4%. Revenue growth is expected to be 6.7% in the fourth quarter.
Many EMS operators are governmental agencies, especially in Canada and Europe. But for-profit EMS dominates in the U.S., and without question the king of U.S.-based EMS is Air Methods, which operates 300 bases scattered across 48 states. Headquartered in Englewood, Colo., the company has extended its reach from coast to coast.
Over the years, Air Methods has gobbled up competitors like Pac-Man, making it the most aggressive force in EMS consolidation in the U.S. This year, the company raised its credit line by $400 million to create a war chest for further acquisitions.
Every year, Air Methods' fleet of 450 rotary and fixed-wing aircraft flies more than 106,000 missions, for about 140,000 total flight hours. It typically transports about 100,000 patients a year. Supporting these aircraft are more than 4,300 employees nationwide, including pilots, medical personnel, mechanics, flight controllers and administrative staff.
Based on revenue, Air Methods today commands a whopping 30% of the U.S. market for EMS transportation services. To sustain its steady annual growth, Air Methods has pursued an aggressive strategy of expansion through the acquisition of rival helicopter operators. The company has acquired Mercy Air, ARCH, Rocky Mountain Holdings, CJ Systems, Sundance Helicopters, Omniflite and Baptist LifeFlight, among others.
Air Methods has quickly absorbed these companies and leveraged their fleets for greater economies of scale. Companies that purchase smaller operators are able to keep a lid on overhead by regularly replacing aging aircraft with state-of-the-art models that require less maintenance, burn less fuel and entail better safety features.
The imperatives of managed care, with its emphasis on cost containment, also foster program consolidation. On the flip side, operators with large fleets, such as Air Methods, are able to leverage their sheer size with helicopter OEMs for better deals in purchasing aircraft because they're big and reliable customers -- yet another aspect of economies of scale.
The best way to generate long-term wealth is to buy the stocks of companies that dominate their markets, provide services people need and are tapped into unstoppable trends. These qualities describe Air Methods.
Air Methods benefits from its focus on EMS as a core mission, as opposed to major competitors Bristow Group (BRS) - Get Report and PHI (PHIIK) , which primarily provide transportation for offshore oil and gas rigs.
Despite managed-care constraints, U.S.-based EMS operators are positioned for significant growth in 2016 and beyond, as the nation's health care system experiences a huge influx of 32 million Americans newly covered under Obamacare.
The future for the EMS industry in North America appears bright. As long as people continue to put themselves in harm's way and suffer physical trauma, there will always be a need for air ambulances. Expanded health insurance in America ensures that payment for operators will be more widely available, regardless of the operator's business model or the vagaries of government policy.
Air Methods' trailing-12-month price-to-earnings ratio is 14.51, roughly in line with that of the air services industry. The stock's valuation looks even better on a trailing-12-month price-to-sales comparison (1.46 for Air Methods and 3.39 for the industry.)
With the stock now trading at about $38, the median 12-month price target from analysts who cover the Air Methods is $55, suggesting the stock can gain 45% this year. The highest price target is $58, which implies a gain of On the high end, the projected price target is $58, for a gain of roughly 53%.
As we've just explained, Air Methods is a small-cap "under-the-radar" stock that could gain as much as 49% this year. We've found another small-cap rocket stock that's about to take off and it's in the red-hot biotechnology sector. UCLA researchers are stunned by a Nobel Prize-winning cancer breakthrough that's proven in clinical trials to eliminate lethal forms of cancer with a single dose. One small innovative company owns the patent to this life-saving treatment. Now trading at about $5 a share, the stock is projected to surge 2,700% on an imminent FDA announcement. To download the full report, click here.
John Persinos is editorial manager and investment analyst at Investing Daily. At the time of publication, the author held no positions in the stocks mentioned.