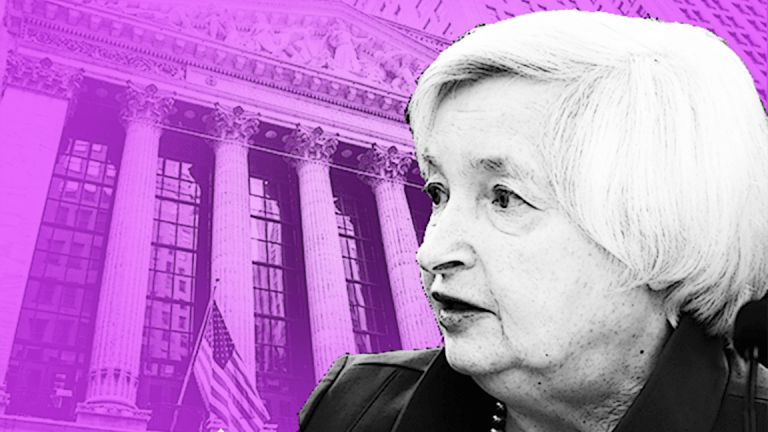 Janet Yellen vs. Ben Bernanke: Tale of the Tape
Taking the measure of the two latest Fed bosses, as judged by the markets.
Janet Yellen's last press conference as Federal Reserve chair this week marks the end of a brief (4 year), but important tenure. Yellen is due to be succeeded as Fed Chairman by Fed Governor Jerome Powell in February. (She'll oversee one more FOMC meeting in January, but no press conference is scheduled.)
The FOMC has sought to return to "normalcy" under Yellen, and has generally succeeded. This week's interest rate rise was widely expected, in keeping with the gradual return to typical rates.
Stock market reaction on recent Fed days has been muted, largely because Yellen's Fed has gone to such great lengths to telegraph its moves ahead of time.
This becomes clearer when comparing the average change in the S&P 500 on Fed days during Yellen's tenure vs. her immediate predecessor, Ben Bernanke.
Under Yellen, who has overseen 31 FOMC meetings before this week's, the S&P has averaged a change of 0.21 percent on Fed days. Six Fed days have seen gains greater than 1%, while only two have seen declines that large. More than a third of all of Yellen's Fed days have seen relatively small moves of less than 0.2% either way. And recent Fed days have seen decidedly smaller moves than earlier in her tenure. 
By comparison, the average change on Fed days under Bernanke was 0.32%. Bernanke served two terms and oversaw about 80 FOMC meetings as Fed Chairman. Under Bernanke, 22 Fed days saw gains of more than 1%, while 12 saw declines greater than 1%. But only about 10% of Bernanke's Fed days saw quiet trading, with moves of less than 0.2% either way.
To be fair, Bernanke was chairman through the single greatest financial crisis since the Depression, which was marked by some of Wall Street's most volatile trading.
In the end, however, the journey of the markets under Bernanke and Yellen has proved remarkably similar.
The overall change in the S&P 500 under Bernanke, measured from first meeting to last, was a 37.2% gain. So far under Yellen, the S&P 500 has gained 37.6%...in half the time.
More of What's Trending on TheStreet: