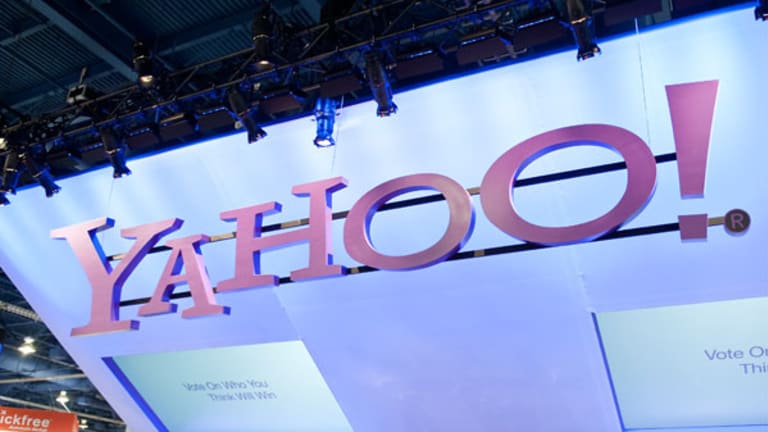 Yahoo!'s TV Content Investment Reliant on Yodeling
How yodelers can make Yahoo! a player in the streaming video market.
NEW YORK (TheStreet) -- Yahoo! (YHOO) is down over 15% year to date at Monday's close, but it may not be for long. The Wall Street Journal announced over the weekend that the Internet search engine and aggregator is setting its sights on streaming video content.
The company is ordering four Web series. Rather than shorts aired only on the Internet, Yahoo! is looking to invest in 10-episode, half-hour comedies with multi-million dollar budgets that can compete with traditional TV shows.
In other words, Yahoo! wants its own "House of Cards," a hit show from Netflix (NFLX) that has won several awards as well as new subscribers for the streaming video service. Rather than building a subscriber base, Yahoo! use popular content to sell more ads.
OK, Yahoo! may want this sort of content but so does Netflix, Amazon (AMZN) and Hulu Plus, to say nothing of the video ventures underway from Microsoft (MSFT) and Sonyundefined using gaming systems as portals.
Yahoo! also faces a range of challenges in getting into the streaming video market. Most of its users view content on mobile devices and personal computers rather than a television. Most people do not associate Yahoo! as a place to go to watch movies and television shows; it is bound to be an uphill battle.
So, why Yahoo!? And, why now?
One word: Yodelers.
We all remember the prominent early Yahoo! campaign which encouraged people to yodel the company's name (complete with signature exclamation point). The yodeling concept has turned into something completely different. Yahoo! Yodelers is an Internet-based insight panel of roughly 15,000 participants. Periodically, surveys are sent to members. Yahoo! already maintains detailed profile information on participants so when a new survey comes out, the company can issue a survey that only asks the important questions.
Fewer questions means less of a time investment for participants, which in turn leads to a higher response rate. By maintaining a community of insight panelists, Yahoo! is able to make predictive correlations. Facebook (FB) and Google (GOOGL) are currently Yahoo!'s biggest competition with regard to video-based ads on the Internet. Together, Google and Facebook lay claim to 242.5 million viewers per month, vs. Yahoo!'s 44.9 million, but where Google and Facebook rely on general demographic information from users' social media profiles and a record of each person's searches, Yahoo! is tracking their opinions on a range of subjects.
This manifests in more relevant and better targeted ads, but it also means Yahoo! is able to offer something most companies cannot, like this study on snacking.
"We're able to answer our client's questions in a quick and reliable way which has really helped us to stand out from the competition and provide us with a significant competitive advantage in my opinion," explains David Iudica, Yahoo!'s director of Strategic Insights and Research. "What we've been able to do through these online focus groups, through the live chats, through the mobile video discussions is get a visual of what people are really thinking. Vision Critical's capabilities have really helped us to bring that to life with our consumers and with our clients."
At the time of publication, Butler held no positions in any of the companies mentioned.
Follow @ReneeAnnButler
This article was written by an independent contributor, separate from TheStreet's regular news coverage.