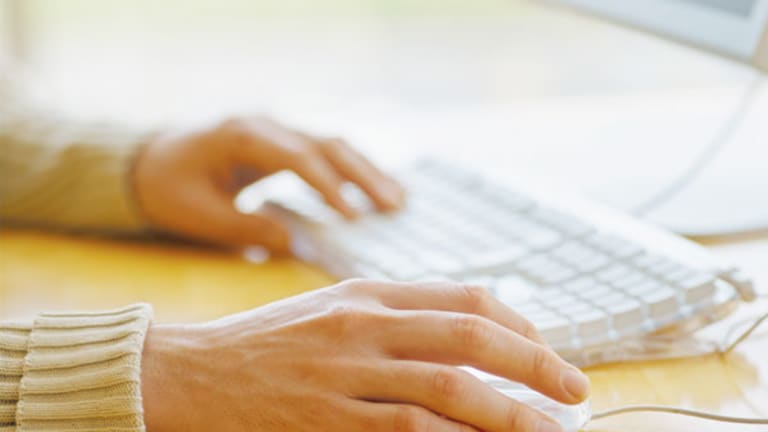 Yahoo! Beats Google, But What Does it Mean?
It's nice to be No.1 in Web traffic for a month but what does it all mean in the grand scheme of things?
NEW YORK (TheStreet) -- It's hard to imagine that a little more than a year ago the Street was debating whether Yahoo! (YHOO) , which was in the middle of yet another leadership change, had enough left in the tank to survive.
Then the company's board, which had not had a strong reputation for making sound decisions, threw Wall Street a curve by hiring Marissa Mayer, a smart but unproven tech guru. I don't believe we can continue to refer to Mayer as unproven.
Last week, comScore, a Web traffic analytics company, issued its
monthly report on the most visited Web site in the U.S.
and -- surprise! -- Yahoo! eclipsed
Google
(GOOG) - Get Alphabet Inc. Report
as the most popular Web destination for the month of July. The report revealed that Yahoo! attracted roughly 197 million unique visitors, while Google came in second with 192 million.
This is the first time in more than two years that Yahoo! has earned the top spot. Aside from the affirmation that Mayer's new leadership initiatives are working, what does this new status mean for Yahoo!, if anything?
I don't mean to sound unimpressed. I want to make it known that I am a Marissa Mayer supporter. I believe in her methods. I also believe that the media have (among other things) exaggerated her hard position on workplace issues, especially those that are typically sensitive to women. Nevertheless, given that
AOL
(AOL)
, which has had one foot in the grave since the advent of broadband, came in fifth on comScore's report, it's hard to get excited about Yahoo!'s rise to No. 1.
Read: J.C. Penney Drops as Ackman Selling Entire Stake
I can't remember the last time I used AOL for anything that didn't involve my computer's built-in modem. Remember those? If that wasn't enough to damp the excitement, ranking third on comScore's report was none other than
Microsoft
(MSFT) - Get Microsoft Corporation Report
, not known for having built a successful online presence. In fact, I will argue that Microsoft's failure to capitalize in the new social media era where
Twitter
and
Facebook
(FB) - Get Meta Platforms Inc. Report
have become so dominant will go down as one of Steve Ballmer's all-time blunders.
Not surprisingly, the report found Facebook ranked fourth and
Amazon
(AMZN) - Get Amazon.com Inc. Report
came in sixth.
I'm willing to applaud Yahoo!'s numbers from the standpoint that they do not include Tumblr, which Yahoo! acquired earlier this year for more than $1 billion. Tumblr, which has grown in popularity, came in at number 28, two spots ahead of Twitter and eight spots ahead of
Netflix
(NFLX) - Get Netflix Inc. Report
.
Essentially, there's a lot that goes into being ranked on this list, not the least of which is it doesn't include mobile traffic -- something for which Yahoo! has long been criticized. On the flip side, it means Yahoo! can instantly become dominant should it ever figure out its mobile strategy. I'm curious to see how Yahoo! is able to monetize its new status.
Read: 5 Ways the Rich and Powerful Try to Handle Their Tax Burden
It's one thing to get people to come and click on your site and generate page views. It's another task altogether to get these same people to spend money. This is what Facebook, with its more than 1 billion registered users, has begun to figure out. Facebook stock responded impressively. Along similar lines, no one comes close to Google in terms of advertising revenue.
So although Google might have fallen to second place in terms of popularity for July, Google is ranked first each quarter in the category that matters on its earnings report. To that end, while Mayer seems to be having a real impact on Yahoo!'s rebirth, I'm not going to get too excited about the company's new status as Web traffic king.
That said, the company's ascent to No. 1 suggests the days of the doom-and-gloom talks about Yahoo! are over. The company once again resembles an internet pioneer.
But I can say the same thing about AOL.
At the time of publication, the author held no position in any of the stocks mentioned
.
Follow @saintssense
This article was written by an independent contributor, separate from TheStreet's regular news coverage.
Richard Saintvilus is a co-founder of
where he serves as CEO and editor-in-chief. After 20 years in the IT industry, including 5 years as a high school computer teacher, Saintvilus decided his second act would be as a stock analyst - bringing logic from an investor's point of view. His goal is to remove the complicated aspect of investing and present it to readers in a way that makes sense.
His background in engineering has provided him with strong analytical skills. That, along with 15 years of trading and investing, has given him the tools needed to assess equities and appraise value. Richard is a Warren Buffett disciple who bases investment decisions on the quality of a company's management, growth aspects, return on equity, and price-to-earnings ratio.
His work has been featured on CNBC, Yahoo! Finance, MSN Money, Forbes, Motley Fool and numerous other outlets.
Follow @saintssense