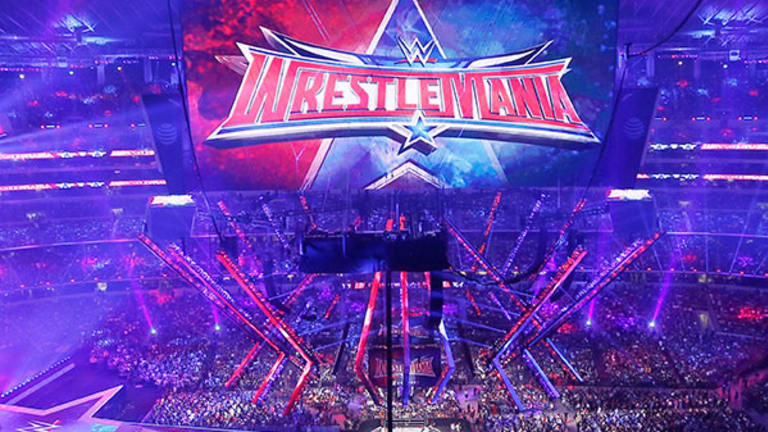 WWE Network Subscriber Count Explodes Thanks To Huge Wrestlemania
The annual wrestling extravaganza was a big hit, but it may not have been enough for some investors.
World Wrestling Entertainment (WWE) - Get Report had quite the Wrestlemania, but it may not have been enough for some investors.
The company announced on Monday that its WWE Network had reached 1.82 million total subscribers as of April 4, which includes Sunday's Wrestlemania 32. The result marked a 39% increase year over year, and an impressive gain from the 1.3 million subscribers at the end of the fourth quarter of 2015.  
Total domestic subscribers increased 24% to 1.39 million, while total international subscribers increased 126% to 434,000 from the prior year.

The WWE Network launched in the U.S. in February 2014, and internationally that August. It has since become available internationally in over 180 countries. Subscription revenue for WWE Network rose 39% to $159.4 million in 2015, representing about 24% of the company's overall business.
On Sunday evening, WWE announced that 
WrestleMania
32 set a new attendance record of 101,763, initially sending shares higher by about 5% on Monday.  Held at the spacious home of the NFL's Dallas Cowboys, the previous WWE attendance record was set at 
WrestleMania
3 in 1987, where 93,173 fans filled the Pontiac Silverdome in Detroit.
Shares reversed after the WWE released more details about its results, however, saying it expected the number of WWE network subscribers to fall off in the second quarter, to somewhere between 1.48 to 1.55 million.
WWE CFO George Barrios said that it hopes to share details on finally bringing the WWE Network to China in the "next several months."