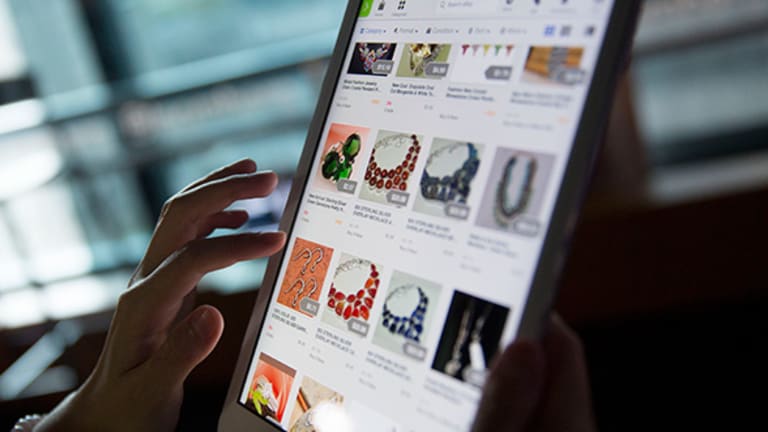 NEW YORK (TheStreet) -- Yet another China-based firm hit the trading floor Wednesday as Chinese technology company valuations are soaring and as the market for initial public offerings in the tech sector has proven a gamble so far this year.
WoWo Ltd. (WOWO) , a third-party, e-commerce platform focused on restaurants, movies, beauty salons and local entertainment, priced 4 million American depositary shares (ADS) at $10. Each American depositor receipt (ADR) represents 18 ordinary shares. The Beijing-based company expects about $40 million in proceeds with several underwriters represented by Axiom Capital Management having a 30-day option to buy 600,000 American depositary shares.
WoWo's debut to the Nasdaq follows GoDaddy (GDDY) - Get GoDaddy, Inc. Class A Reportrecent launch, which valued the company at $4.5 billion and resulted in its shares soaring about 30% during its first day of trade. But since then GoDaddy's shares have been trading fairly flat, adding to a fairly stagnant IPO market for the technology sector this year.
The overall number of U.S. initial public offerings, including technology offerings, is declining compared with last year. Since Jan. 1, just over 30 companies have gone public, about half the number as of this time last year.
Aside from GoDaddy and WoWo, only three other technology companies have joined exchanges in 2015: Inovalon Holdings (INOV) - Get Inovalon Holdings, Inc. Class A Report, Box (BOX) - Get Box, Inc. Class A Report and MaxPoint Interactive (MXPT) . That adds up to fewer than the 14 technology companies that went public by this point in 2014.
"Chinese stocks have had troubles recently and investors continue to be leery of Chinese IPOs," said Scott Sweet, senior managing Partner at IPOBoutique.com. He said WoWo's lackluster debut Wednesday may be in part because the IPO was delayed by more than a month. Chinese stocks "are highly valued and the growth in China has finally slowed," he said.
With their valuations driving China's $6.9 trillion stock market to about 220 times reported profits, Chinese technology companies represent a "dot-com bubble," analyst Vincent Chan, head of China research at Credit Suisse Group AG, told Bloomberg. Technology stocks in China are getting a boost from lower interest rates and the government's focus on navigating the country out of its dependence on manufacturing.
Shares of WoWo rose about 2.2%, to $10.55, just after its launch earlier in Wednesday's session before dipping into the red and again finding footing in positive territory by midday. At 12:30 p.m. EDT, they were at $10.26.
WoWo operates its e-commerce platform on the WoWo Mall and its mobile apps. The company lets merchants create online stores for direct sales and also conducts merchant-related marketing events like seminars and workshops.
As of Sept. 30 last year, WoWo said it had about 34.1 million subscribers and 105,430 merchant clients with more than 430,000 service offerings. About 17.3 million WoWo mobile apps were installed on mobile devices.
This article is commentary by an independent contributor. At the time of publication, the author held no positions in the stocks mentioned.