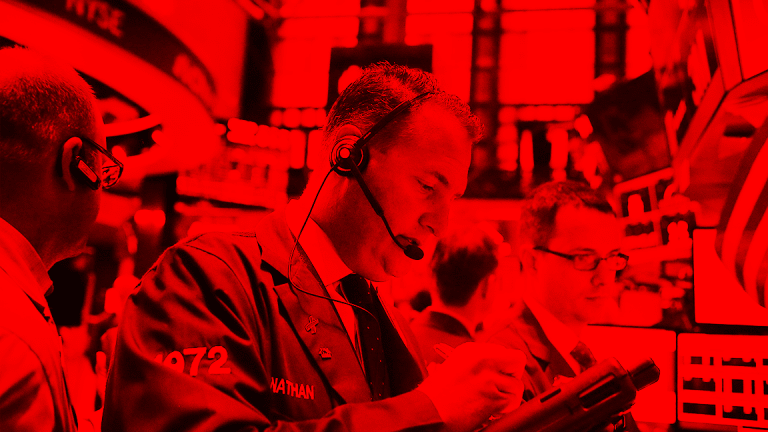 The Worst Stock Market Plunge in Your Lifetime Is Coming: Jim Rogers
Legendary investor Jim Rogers thinks the market is headed straight for a major sell off. Here's why.
Get ready to feel the pain, says one famed investor. 
Jim Rogers says market participants should enjoy the rally in stocks while it lasts, issuing a dire warning that "the worst correction of his lifetime" is coming.
U.S. stocks opened higher on Monday as the corporate earnings season continued, with Bank of America (BAC) - Get Bank of America Corporation Report reporting better-than-expected quarterly results.
The Dow Jones Industrial Average undefined rose 182 points, or 0.75%, to 24,542, the S&P 500 undefined was up 0.6% and the Nasdaq undefined rose 0.35%. Leading the Dow higher were Merck & Co. (MRK) - Get Merck & Company Inc. Report  and Action Alerts PLUS holding UnitedHealth Group Inc. (UNH) - Get UnitedHealth Group Incorporated (DE) Report .
"Soon something's going to happen that will make everyone happy again and the market will go up one more time, and that will probably be the last hoorah. Next year will be not a lot of fun," Rogers said in an interview.
He added, "It's been 10 years since we have had a bear market. That is very, very unusual, so the next bear market is going to be the worst in my lifetime."
When promoted to quantify the correction, Rogers said it would easily be over 50%.
These charts suggest a market selloff won't be in the cards in the near-term. 
Before You Go
Get ready for the must-attend investing conference of 2018, hosted by none other than TheStreet's Jim Cramer. From an exclusive interview with PayPal CEO Dan Schulman to expert panels that touch on investing in the stock market to alternative investing, you won't want to miss the event TheStreet is hosting on May 5. Details are below.
How to Diversify Your Portfolio: A Boot Camp for Investors
Date: Saturday, May 5, 2018
Location: 117 West 46th Street, New York City