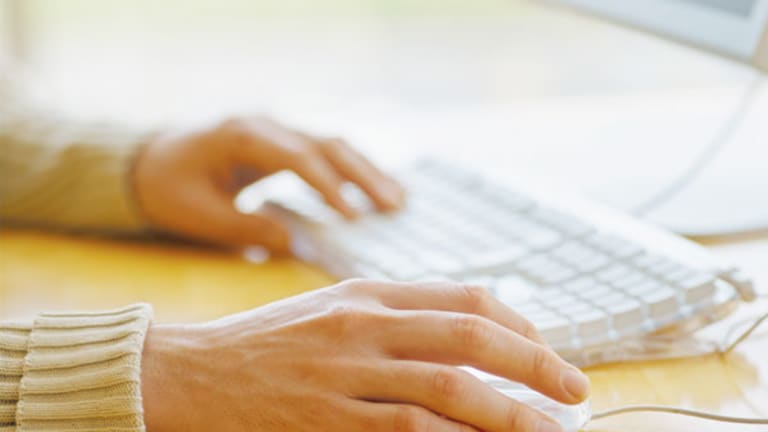 Workday Needs a Day Off
With the software company's stock priced to perfection, it leaves is no margin for error.
NEW YORK (TheStreet) -- When a tech investor has made up his or her mind, it's like pulling teeth to explain that "valuation" does eventually matter.
I accept the fact that Wall Street has an insatiable appetite for growth. That appetite, though, is only matched by the Street's strong willingness to blame someone else when expectations fall short.
I won't deny that
Workday
(WDAY) - Get Workday, Inc. (WDAY) Report
has built itself into a solid Software-as-a-Service (SaaS) company. I'm not willing to ignore how expensive the stock is. This is
with rival
Salesforce.com
(CRM) - Get salesforce.com, inc. Report
.
Read: Google Laughs at the New iPhones
The Street, meanwhile, has shown no reservations about placing enormous bets on companies it thinks can produce the sorts of returns that justifies the premium. But it doesn't always manifest itself into results. With strong rivals including
IBM
(IBM) - Get International Business Machines (IBM) Report
,
SAP
(SAP) - Get SAP SE Sponsored ADR Report
and
Oracle
(ORCL) - Get Oracle Corporation Report
showing no meaningful signs of slowing down, I worry Workday investors may be bidding up these shares without fully appreciating the havoc that one slip may cause.
To that end, I believe the software company's price-to-earnings ratio of negative 50.32, (
), puts Workday in laborious territory, even though the company has delivered some pretty solid results. More than anything, that's all Workday bulls want to discuss.
Look, with revenue soaring 72% year over year in the recent quarter, I don't believe anyone is denouncing the company's performance, especially since the company beat estimates by roughly 7%.
My issue is with the "risk versus reward" scenario. Absent in all of the Workday euphoria are the realities that competition can throw a wrench into those expectations and send shares spiraling back down to what I believe are true fundamental levels. Yes, I appreciate that deferred revenue shot up 32%. It was also encouraging that "billings," which is the metric that indicates the strength of future sales advanced 36%.
But again, is this not the level of performance for which the Street has been paying? When you're willing to pay a high valuation for strong growth, you shouldn't' be surprised when you get it. But I wouldn't get carried away just yet. As is often the case, competitive threats can sometimes be delayed. What's more, with virtually
, what's to get excited about? The strong growth is only as impressive as what trickles to the bottom line.
To that end, disregarding profits for a "grow at all cost" mentality may one day prove to be a regrettable decision. It has made fools out of a lot of investors. I'm not suggesting that Workday will go belly-up next month. But the excitement, in my opinion, is a bit exaggerated. I make no apologies for raising valuation concerns on any company absent the necessary profits to support the stock price.
This is not a situation where I'm just being overly critical on Workday. From my vantage point, there are much better value plays out there, and with stronger profitability. Although management has talked down the company's head-to-head battle with
NetSuite
(N)
in the financial and ERP (enterprise resource planning) markets, I believe NetSuite presents the better value, especially given that NetSuite has begun to differentiate in to other end-markets.
Read: Fix Your Finances with this One Word Solution
Another issue that is worth considering is how well Workday management can deal with the company's level of growth.
Yes, it's a great problem to have. But it also introduces many more complexities for which management may be unprepared, such as demands on new technology, workforce and, let's not forget, operational cash flow.
So far, the company is handling the situation well. But as noted, for the price the Street is willing to pay for this growth, there is no margin for error. It would serve the stock well if it were to take a couple of days off.
At the time of publication, the author held no position in any of the stocks mentioned
.
Follow @saintssense
This article was written by an independent contributor, separate from TheStreet's regular news coverage.
Richard Saintvilus is a co-founder of
where he serves as CEO and editor-in-chief. After 20 years in the IT industry, including 5 years as a high school computer teacher, Saintvilus decided his second act would be as a stock analyst - bringing logic from an investor's point of view. His goal is to remove the complicated aspect of investing and present it to readers in a way that makes sense.
His background in engineering has provided him with strong analytical skills. That, along with 15 years of trading and investing, has given him the tools needed to assess equities and appraise value. Richard is a Warren Buffett disciple who bases investment decisions on the quality of a company's management, growth aspects, return on equity, and price-to-earnings ratio.
His work has been featured on CNBC, Yahoo! Finance, MSN Money, Forbes, Motley Fool and numerous other outlets.
Follow @saintssense