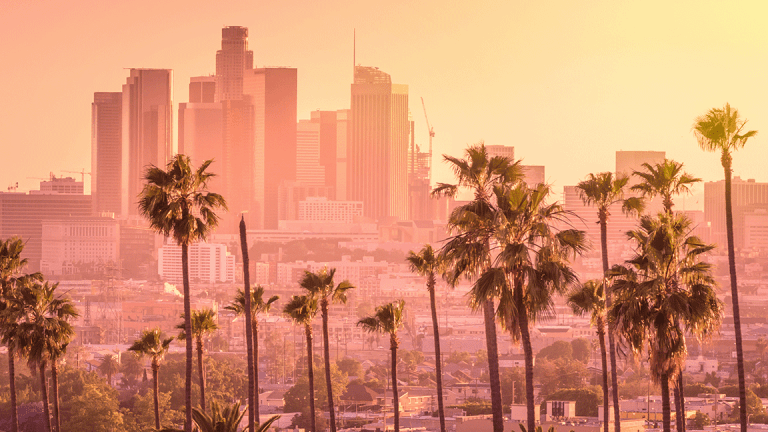 With New California Solar Panel Mandate, Is Solar Finally Poised to Heat Up?
The new solar panel mandate in California should provide a nice boost to the solar industry. Here's how to think through investing in the space.
California, the world's 5th largest economy, recently signed a mandate requiring most new homes in the state to include solar panels after 2020. California is the first state to do so, but it likely won't be the last, with New Jersey and Minnesota pursuing increased reliance on solar.
Despite criticisms of the mandate, the trend towards increased solar use will continue as economies of scale push prices down, utilities pivot their business models and the economic and health benefits of decreased reliance on the grid and fossil fuels are revealed over time.
As the market moves towards the proliferation of solar technologies, domestic companies within the solar and broader renewable industry stand to benefit positively, including those who make panels and component parts, as well as those who assist with installation and ensure efficient use of energy.
While the move will add thousands in upfront costs to homes in a state where affordable housing is notoriously limited, the costs will be offset by savings in heating and cooling expenses. By some estimates, the increase in median mortgage payments will be $71 per month, while the cost savings from solar will be around $80, immediately counteracting the effects of the mandate.
What's more compelling than the savings homeowners ultimately stand to benefit from are the cost savings from externalities that are pushed off of utilities' balance sheets and into society. With full implementation of California's regulations around transportation alone, the state is set to benefit from reduced social costs of carbon valued at $10.4 billion by 2020 and $23.1 billion by 2025. In human terms, that translates to lower rates of heart attacks and nearly 75,000 lost days of work.
It's no surprise that given the human cost of relying on fossil fuels, the UN Sustainable Development Goal number seven says that by 2030, we should ensure universal access to affordable, reliable and modern energy services. With approximately $90 trillion needed to meet these goals over the next 15 years, they present a distinct market opportunity for long-term investors.
The current average increased cost to build a home with solar panels is estimated at $9,500. That figure is set to drop dramatically as economies of scale bring prices down over time. Between 2010 and 2016, the average cost of solar power declined 73%. That was without such a dramatic push from the government--now they're likely to drop even further.
Another benefit for homeowners adopting solar is that they can simultaneously decrease their reliance on the grid in a place and time where natural disasters reign and cybersecurity threats loom large. For those wondering what that means for utilities, it's likely that they'll pivot their business models as they have done in Australia, where utilities are selling panels or becoming distribution networks for homeowners who want to buy and sell stored solar energy.
Combined with news this year that solar panels from outside the U.S. are subject to a 30% tariff, the U.S. is now the second most attractive country for renewable energy investments. So which companies could potentially benefit?
The entire solar ecosystem, from installation to panels to component parts, presents opportunities. That includes companies that manufacture solar panels like First Solar (FSLR) , those that focus on installation like Sunrun (RUN) and companies that create solar panel component parts like SolarEdge Technologies. And yes that means Tesla (TSLA) , too, via its SolarCity business.
By: Dave Fanger
Fanger is Founder and CEO of Swell Investing. He is a CFA charterholder, a Fellow of the Society of Actuaries, and holds an MBA from UCLA Anderson.
Swell's Renewable Energy portfolio includes companies like Sunrun and First Solar. Swell's Green Tech portfolio includes SolarEdge Technologies and Tesla. Performance for all Swell portfolios can be found
here
.