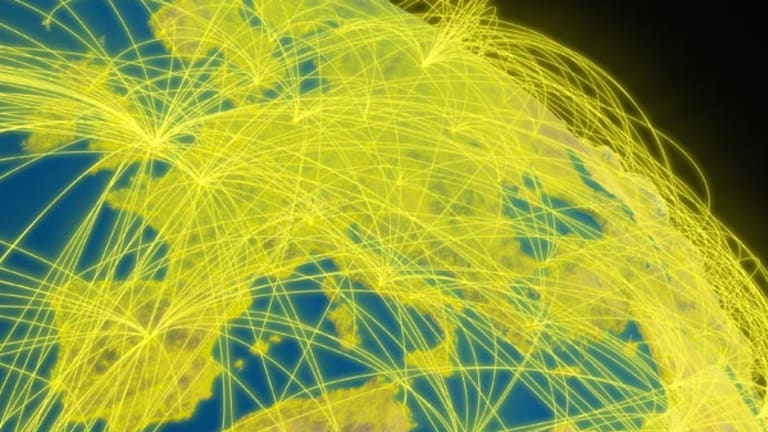 Windows Ad Turns The Table On Apple
Microsoft's new operating system TV ad compares "Apples" to Windows.
Microsoft's new operating system TV ad compares "Apples" to Windows.
NEW YORK (
) -- The tablet operating system wars are heating up once again. In case you missed the new
Microsoft
(MSFT) - Get Report
Windows 8 commercial, the 30-second spot takes direct aim at industry leader
Apple's
(AAPL) - Get Report
iPad.
Microsoft has turned the tables on Apple's iconic "Siri" ads. The ones where famous and not-so-famous people ask their iPhones questions and the mechanical female voice provides almost human responses. In this new ad Microsoft spoofs the original Siri ads and shows what Apple's voice control won't be able to accomplish.
In early afternoon trading, Microsoft is off 1.04% to $34.25 while Apple is up 0.35% to $442.88.
The commercial not only lets you know that Windows 8 tablets are capable of multi-tasking and doing more than playing chopsticks. It also informs potential customers that Windows 8 tablets can be cheaper than iPads. $449 for a new
Asus
VivoTab Smart versus $699 for a full-size iPad - both with 64 GB of storage.
Yes, it's like comparing apples to oranges (sorry). iOS was created to be a portable operating system made to run on
ARM
(ARMH)
-based processors. Windows 8 is Microsoft's full-bore OS which runs on
Intel
(INTC) - Get Report
-based processors (a dual-core Atom chip in the VivoTab Smart). It's almost an unfair comparison. But when you factor in the price difference you understand why Microsoft is running the ad in the first place.
Whether or not the move will translate into increased Windows 8 device sales is a big unknown. The massive popularity of iPads will be very difficult to overcome. Especially when you factor in Microsoft's original strategy to push Windows RT as the natural competitor for iOS. I guess the software giant figured that a cheaper, somewhat useless version of its OS could compete. That didn't happen.
Now, with second-generation Windows 8 devices coming to market, prices for systems with the full OS are a lot more competitive. Add to that the fact that we will see an improved version of Windows (both RT and 8) later this year. Just in time for the holiday shopping season.
And that's what Microsoft's new ad is all about. Making you aware that Windows can do more and cost less. The Redmond, Wash.-based firm is hoping that translates into increased sales.
Then again, we haven't heard from Apple yet. We're less than three weeks away from Apple's 2013 Developers Conference where we should learn what its next moves will be. You can be sure that Apple is not just going to sit back and take this new assault from from Microsoft.
I hope that ads from both sides continue to take the high road. Apple's new campaign is a delight. The company must be commended for avoiding ads capable of alienating large portions of the world's user base. Remember Apple's mean-spirited Mac vs. PC commercials from the past (the young, cool Mac guy versus the fumbling, portly Windows guy)? Hopefully, we won't be subjected to anything like that again soon.
By the way, Microsoft didn't attack
Google
(GOOG) - Get Report
or the large number of Android-based tablets it's responsible for. Not yet, anyway. Android devices are another major force Microsoft will have to deal with to achieve world dominance.
--Written by Gary Krakow in New York.
>To submit a news tip, send an email to:
.
Gary Krakow is TheStreet's senior technology correspondent.