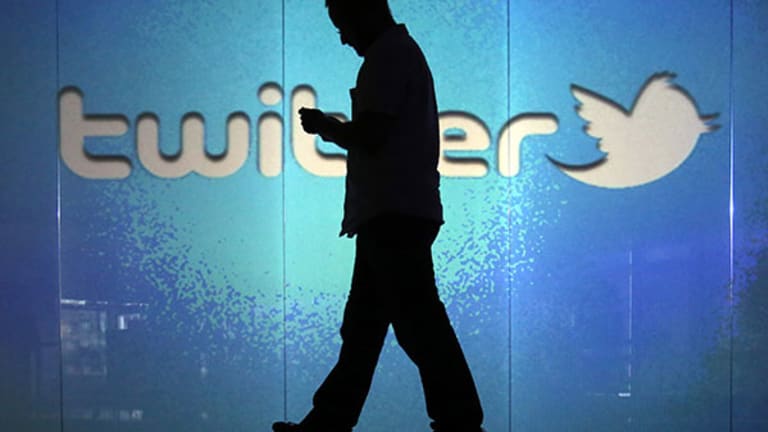 Will Twitter Be an IPO All-Star?
At what point is it appropriate to evaluate an IPO?
NEW YORK (TheStreet) -- I remember going to a Dodgers-Padres game last June. The Dodgers were mired in last place and their season seemed over. About this time, Dodgers management called up a Cuban outfielder by the name of Yasiel Puig from their Chattanooga minor-league outpost.
Puig swung a red-hot bat during his first few weeks as a big leaguer and there was talk of him being named to the midsummer Major League Baseball All-Star game. Jubilant fans heralded him as the next Dodgers superstar.
Even I was starting to drink the Dodger Blue Kool-Aid; I was ready to vote for Puig to be an All-Star after just one month in the majors.
Then I started to listen to a lot of veteran broadcasters and ballplayers whose opinions I respect. They had been around the game for a long, long time. The prevailing opinion, by far, was that a hot debut month does not an All-Star make.
I watched Puig cool off considerably after the All-Star break and he started coming back down to the bright green earth that he occupies in right field at Chavez Ravine in Los Angeles. It seems that the pundits knew what they were talking about. It was a little premature to proclaim Mr. Puig the next Ted Williams.
When I was developing my Best Stocks Now app, I had a similar issue. How long does a company need to be public before I can give it a Gunderson Grade, let alone Best Stocks Now designation?
How about a hot IPO that breaks out of the gate fast? Can I start to give it a performance grade after its first week, its first month, or its first three months? How long before the performance of the stock really starts to count?
I played around with various performance formulas to see which ones made the most sense. I finally came to the conclusion that a stock needed a minimum of a year as a publicly traded company before I could in good conscience begin to give it a performance grade. And without a performance grade, I could not give it an overall Gunderson Grade. Instead, the grade would show N/A.
The jury is still out on Yasiel Puig. He remains a tremendous raw talent, but the better pitchers have found a lot of holes in Puig's swing.
Puig also has a tendency to stand around and mope in right field after getting called out on a third strike. I don't recall the great Willie Mays or Tony Gwynn displaying that kind of behavior.
One full year in the big leagues is the bare minimum that I require before I can really pass judgment on a new, hot rookie. I think that 3 to 5 years is even better. After 5 to 10 years, we have a really good bead on what kind of ballplayer he is.
When
Facebook
(FB) - Get Meta Platforms Inc. Report
was getting ready to go public, I wrote an article recommending that investors give it a year before considering it for their portfolios. I think that was pretty good advice. Facebook came public at $38 a share and ran up to $45 during its major-league debut.
From there it slumped down to the $18-per-share area, and one year after its IPO it was trading around $25. Facebook made my all-star team when it finally broke out of its resistance area and its performance numbers compared most favorably against every other investment that I have to choose from.
I would give the same advice about the
Twitter
(TWTR) IPO. I think that Twitter is a great product, but I am not sure about the monetization of it. I would advise investors once again to let the management at Twitter demonstrate their proficiency at running a publicly traded company, and wait to see if it responds to difficulty by moping or recovers quickly from a slump.
I never say never, but I doubt that I will be owning shares of Twitter any time soon.
This article was written by an independent contributor, separate from TheStreet's regular news coverage.