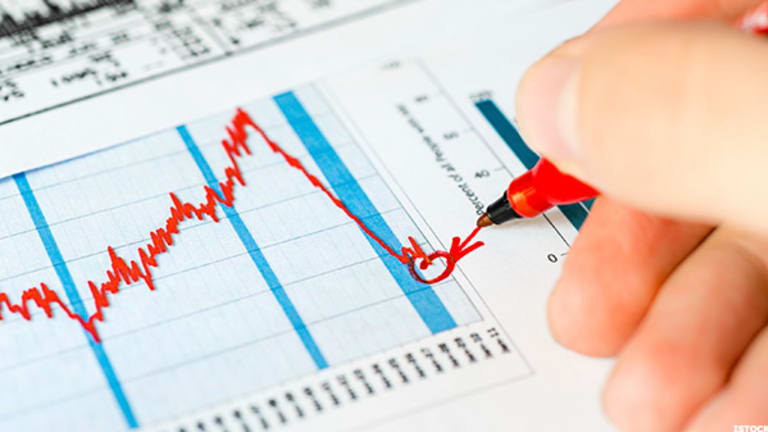 Will Troubled Nimble Storage Become a Penny Stock by Year-End?
It's too soon to say that this shares of Nimble will recover. Here's what you need to know about this once highflying tech stock.
Shares of predictive flash storage solutions company Nimble Storage  (NMBL)  are well below their 2013 IPO price of $21. The last 12 months have seen the stock plummet by 69%, and it now trades for less than $8 per share.
The company's fourth-quarter earnings were OK, but the company's weak outlook is more than reason enough for investors to worry about the future. What went wrong with Nimble? Is there the possibility of a turnaround somewhere on the road up ahead, or does it remain a weak stock that will only plunge further? Let's take a look.
Euphoria once surrounded Nimble. Analysts once considered it a company possessing a technology that was cutting-edge and rock-solid. (The company's technology has been called the iTunes of storage). Since then, the situation has gone south, placing Nimble among a group of soured investments.
What then is the problem with this erstwhile Wall Street darling?
The company failed to deliver on expectations, and investors punished it accordingly. The stock lost 50% of its value in a single session in November after the company's third-quarter results disappointed big time. Nimble said it lost 14 cents a share when analysts had been predicting a loss of only 8 cents a share. The company also delivered weak guidance, saying it expected fourth-quarter revenue of $87 million to $90 million and a loss per share of 11 cents to 13 cents. At the time, analysts were expecting fourth-quarter revenue of $99.2 million and for the company to break even with its bottom line.
Disappointing guidance remains a problem. Although the company's reported loss per share of 12 cents in fourth quarter was in line with analysts' (lowered) estimates, Nimble storage said it expected first-quarter revenue of only $83 million to $86 million and losses of 25 cents to 27 cents a share. 
Keep in mind that Nimble is considered to be a "growth stock," yet the company is now predicting lower revenue in the first quarter than in the fourth. The company clocked 81% revenue growth in the fiscal year that ended in January 2015, but growth slowed to 42% in the fiscal year that ended this January. True, 41% growth isn't shabby, but you can clearly see a dramatic deceleration. And analysts are now expecting revenue growth of only 21% and 24% the current fiscal year and the one after that.
Nimble recently touted its first all-flash array line, but Rivals like Pure Storage and SolidFire (due to be acquired by NetApp) and EMC already have dug into that space, and the jury is out on whether Nimble can dominate its special niche. Channel partners should play a major role -- in confirming or erasing the hype around Nimble's array line. If it's all mere marketing spiel, expect the stock to fall further.
There still some positives for the company and the stock. The gross margin was around 66% in the latest quarter, and management expects the gross margin to decline only to a range of 63% to 65% in the long term. The company has no debt, more than $200 million in cash and says its sales productivity is increasing. 
Nimble Storage appears to be losing out, however, to fast-growing rivals such as Pure Storage, which is expected to see faster annual sales growth this year and next than Nimble.
With Nimble's stock having received quite a beating in recent months, the risk of extreme downside may have subsided, but it isn't gone. Once channel partners have delivered their verdict on Nimble's new array line, we'll have a better sense of where the company is headed. Until then, ignore the cheerleaders and stay away.
This group of 29 dangerous stocks is a terrible place for your money today. In fact, using a little-known financial "health test," the stocks on this list are a failure in every category! Click here now to make sure you don't make the mistake of owning one.
This article is commentary by an independent contributor. At the time of publication, the author held no positions in the stocks mentioned.