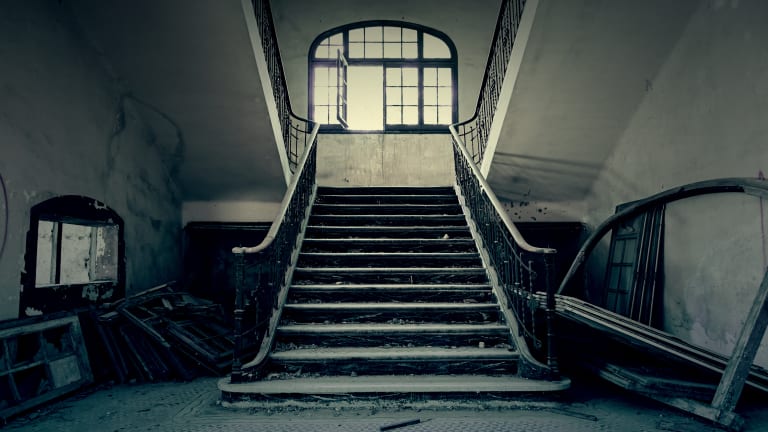 Will the S&P 500 Soon Explode Higher Another 25% or Completely Fall Apart?
Starbucks' latest quarter was mixed at best. Will big-tech names like Apple let Wall Street down with their earnings?
Yes, Friday.
Starbucks Gets Thrashed
If you work public relations at Starbucks (SBUX) - Get Report  , the message coming off the most recent quarter is nothing new. Sales were at records. More people signed up to the digital rewards program so they can order 300-calorie iced coffees from the train. The Starbucks brand is growing across the globe. And, of course, Starbucks is changing the lives of people worldwide. Got it. But here is the reality if you own shares in Starbucks that are plunging 4.2% on Friday in early trading: This company continues to put up quarters that unlikely reflect why you bought the stock over the past year or two. Growth is slowing for a number of reasons, one (I think) is cannibalization. Margins are coming under siege as worker wages rise and investments in technology continue. On the positive side, Starbucks' management team is rock solid unlike the last time Howard Schultz departed. It will be interesting to see how this team reacts to what will likely be a tough 12 months ahead. Should efforts to jump-start growth and regain the narrative on Wall Street stall it also will be interesting to see if Schultz simply stays on the sidelines or decides to return as CEO again. Clearly he can't let go just yet -- he was on the earnings call Thursday evening and chimed in with a few answers to analysts' questions. Hey, it's hard for an aging slugger that has hit 1,000 home runs in his career to hand off the reigns to the surging 25-year-old.
And in Friday's Craziness
The day has all the makings of craziness. Donald Trump's speech in Davos, Switzerland, will have everyone talking into the weekend. The market is showing signs of pushing even higher. And the email box is full of Wall Street notes that lack any sense of worry. Take, for example, a note from Credit Suisse saying that the stock market could "melt up" by 25% in 2018. Melting up is Wall Street's slick way to say the stock could surge another 25%. Time for a cold brew.  
Your Weekend Homework
Next week is game time for the broader market as leaders in the tech space such as Action Alerts Plus holdings Microsoft (MSFT) - Get Report , Apple (AAPL) - Get Report and Facebook (FB) - Get Report announce results. If these quarters disappoint in any way, look for February to bring the long awaited correction in the market. Making the call on that happening is tough at the moment. On the one hand, Netflix (NFLX) - Get Report blew the minds of Wall Street with its earnings report this week. The stock is up 21% over the last five sessions. Intel's (INTC) - Get Report quarter wasn't that bad -- it showed good growth in business segments very tied to corporate capex budgets. Mobileye was also a bright spot for Intel. But then there is a report this week like Texas Instruments (TXN) - Get Report , a true stinker that has caused hot chip stocks to go in the toilet. Shares of chip plays KLA-Tencor (KLAC) - Get Report , Lam Research (LRCX) - Get Report , Texas Instruments and Xilinx (XLNX) - Get Report are down on average 5% the last five sessions. The Philadelphia Semiconductor Index (SOX) has now lagged the S&P 500 and Nasdaq the past three months. Your homework this weekend is to figure out whether tech earnings season will be more like Netflix or Texas Instruments. Then place your bets accordingly come Monday.  
More from the Morning Jolt Archives:
More of What's Trending on TheStreet: