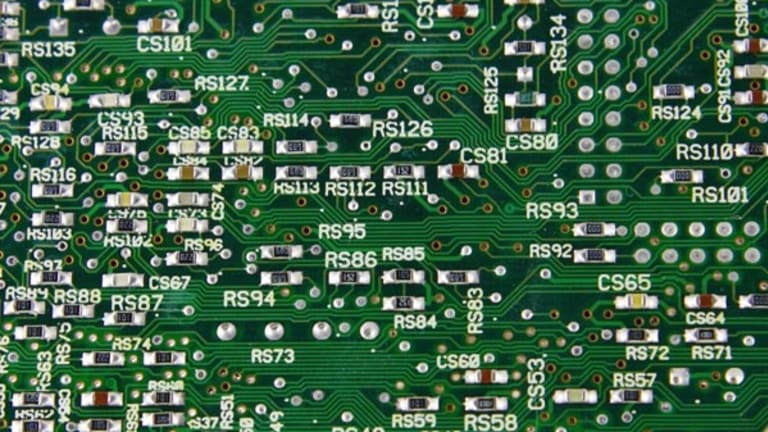 Will the FBI Crack Down on High-Speed Trading?
In light of Michael Lewis's comments on <i>60 Minutes</i>, reports have surfaced that the FBI is investigating the legality of high-frequency trading.
NEW YORK (TheStreet) -- News of an investigation by U.S. federal agents comes days after Michael Lewis, the author of a new book about high-frequency trading, told 60 Minutes that high-frequency traders have an advantage over other market participants.
The investigation was launched by the Federal Bureau of Investigation about a year ago, and aims to uncover whether high-speed trading could violate insider-trading laws.
A spokesman from the agency told the Wall Street Journal that the investigation is still in its infancy, and that the catalyst to open the case was the agency's commitment to end insider trading in a world where information is readily available.
The heightened interest in the FBI's investigation stems from Lewis's comments on 60 Minutes that the U.S. stock market is "rigged." Lewis was plugging his book, Flash Boys: A Wall Street Revolt, to the news outlet Sunday night.
Lewis claims to have uncovered information that proves high-speed electronic trading firms use their speed advantage to extract billions from unknowing investors every year.
The findings, uncovered with ex-trader Brad Katsuyama, show that high-frequency trading is carried out by a large number of banks and proprietary trading firms that use complex computer algorithms to flood the market with orders, executing only a few when a price imbalance arises.
The trading methods are said to be completely legal and account for about half of the U.S. market volume.
Although the stock exchanges are highly regulated and the practices are technically legal, Lewis claims changes need to be made in an effort to protect investors from being exploited for billions of dollars by high-frequency trading firms.
Part of the investigation by U.S. agents is to examine whether it is legal for stock exchanges to sell faster access to data and more information on trades than is generally given to the public. That may instead fall under the categories of wire fraud or insider trading.
High-frequency trading firms pay thousands of dollars a month for these services from firms including Intercontinentalexchange (ICE) - Get Intercontinental Exchange, Inc. (ICE) Report and Nasdaq OMX GroupI:IXIC to input the data into algorithms and trade ahead of other investors. TheStreet's Dana Blankenhorn sees this investigation as potentially harming these index purveyors.
If the charges can be proven, then a major overhaul could be required for high-frequency traders. That would aid institutional investors but also may dry up the large amount of liquidity that high-frequency-trading firms provide.
At the time of publication, the author had no position in any of the stocks mentioned.
This article represents the opinion of a contributor and not necessarily that of TheStreet or its editorial staff.