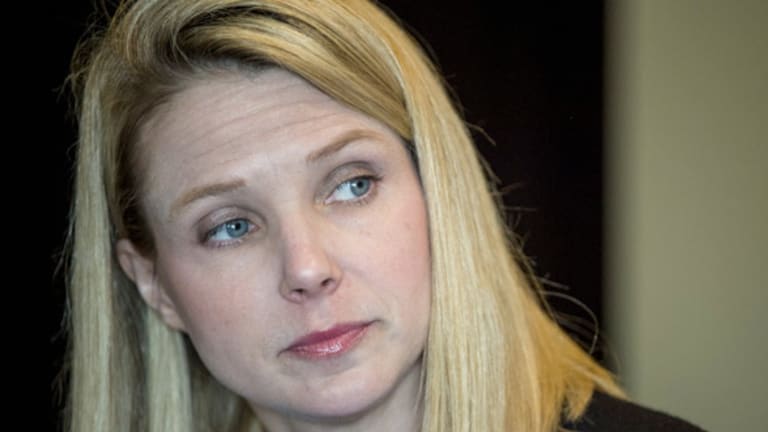 Will Starboard's Yahoo Maneuver Pay Off?
The beleaguered tech giant could face big shakeups (and increased profits) as activist hedge funds wrestle for control. The first potential casualty: CEO Marissa Mayer.
Yahoo (YHOO) , the multinational web technology giant, has suffered a decline in fortunes. Once upon a time, the company had the best search engine, the trendiest social media platforms, and the most advanced storage on the internet. However, in all of these capacities the company has been surpassed by the likes of Alphabet, Facebook, and Dropbox. The once-great juggernaut is quickly losing its relevancy. Perhaps even worse, its stock is suffering. Yahoo has fallen by more than 22% year over year.
Some shareholders have had enough. In particular, activist hedge fund Starboard Value is declaring a mutiny, announcing its intention today to step in and replace Yahoo's entire board.
Starboard owns about 1.7% of the company, having bought in back in 2014. The hedge fund has nominated nine candidates to replace Yahoo's team. Among those on the chopping block are chief executive officer Marissa Mayer.
All of this turmoil makes Yahoo an extremely risky investment right now. On March 10, representatives from Yahoo and Starboard met to brainstorm ways to avoid a proxy fight, to no avail. Yahoo instead announced that it had appointed two new board directors, a move to which Starboard didn't take kindly.
Yahoo's annual meeting is scheduled for late June. If the matter of a board election is taken to a shareholder vote, analysts expect the large institutional holders such as BlackRock, Goldman Sachs, and Vanguard to side with Starboard. Yahoo's largest shareholder is co-founder David Filo, who also happens to be one of the board members Starboard wants removed.
The main reason Starboard has given for wanting to replace the board is concern over Yahoo's current efforts to sell its core business, which includes the company's search engine, email, and news sites. Yahoo has been auctioning its core business since February after deciding not to spin off its share of Alibaba Group, China's e-commerce behemoth.
In a letter to Yahoo, Starboard founder Jeffrey Smith wrote, "The same management team and board that have failed shareholders for years want shareholders to entrust them with one of the most crucial decisions yet to be made."
Can these big changes improve the value of Yahoo and even make it a worthwhile investment opportunity? Or will it remain a dangerous and toxic stock? "We believe that Yahoo is deeply undervalued and opportunities exist within the control of management and the board of directors to unlock significant value for the benefit of all shareholders," Starboard said.
Yahoo is currently reviewing Starboard's proposal and says it will "respond in due course." A dynamite leadership team, such as the one Starboard is proposing, with Rick Hill formerly of Novellus Systems at the helm, could turn this down-and-out company into a comeback special.
Yahoo rose slightly today on the news and is currently priced at $34.86. Investors who enjoy a gamble could get in now at bargain basement prices and potentially reap huge profits, if all goes according to Starboard's plan.
Do we face a repeat of a 2008-style debacle? You need to prepare now, by weeding out the fundamentally flawed stocks that could ruin your portfolio. We've done the homework for you, by putting together a report on the world's most dangerous stocks. These equities are poised to collapse; don't get left holding the bag. To download your free copy, click here.
This article is commentary by an independent contributor. At the time of publication, the author held no positions in the stocks mentioned.