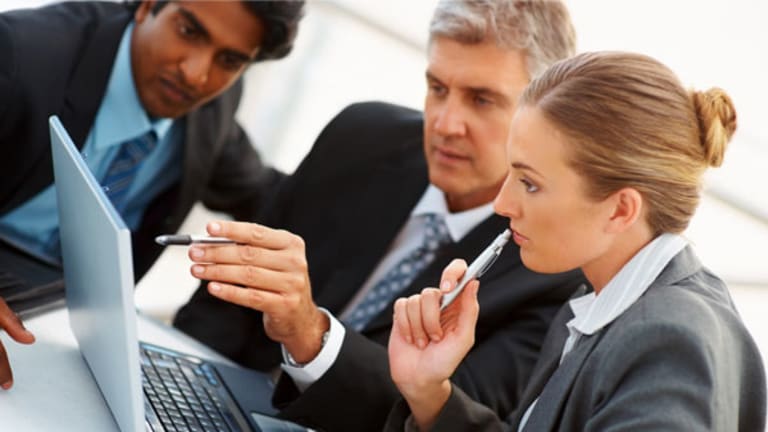 Will Sirius XM Go Extinct?
Without meaningful change in the executive office, Sirius XM could cease to exist before the decade is out.
NEW YORK (TheStreet) -- On Tuesday, Sirius XM (SIRI) - Get Sirius XM Holdings, Inc. Report CEO Mel Karmazin addressed investors at the company's annual shareholders meeting.
As usual, Karmazin told us very little that we did not already know. The tighter his rhetorical hold gets on Sirius XM, the more I hope, for the sake of the company's shareholders and survival, Mel gets pushed out before it's too late.
Sirius XM Equals AM/FM Radio
It's pretty easy to wrap your head around this analogy, particularly if you have followed terrestrial radio and Karmazin's time in it. Mel runs Sirius XM like a cluster of New York radio stations. He made the move from broadcast radio to satellite and, for all intents and purposes, got right to programming Sirius XM's channels like the standard
Clear Channel
(CCMO.PK)
or
CBS
(CBS) - Get CBS Corporation Class B Report
offering.
Karmazin hired loads of old terrestrial radio guys (some incredibly talented ones, for the record) and instituted the types of policies (e.g.,
) that contributed to the almost-complete demise of the AM dial and FM radio's pending extinction. The things Mel does with Sirius XM are the exact same types of things that caused your disenchantment with traditional radio and triggered your hatred for Clear Channel. Very little distinction exists between satellite radio and your run-of-the-mill terrestrial radio outlet.
Mel Karmazin killed the dream of satellite radio as a terrestrial alternative with compelling and original programming. Sirius XM is a collection of simulcasts, sports play-by-play you can get from any number of other sources and traditional radio staples ranging from maniacal talk radio programs to traffic, weather and the same 40 songs over and over again. Outside of a handful of prime talent (such as Howard Stern and Scott Ferrall), there's really very little reason for anybody who owns a smartphone, computer or television to subscribe.
For one reason or another, Mel wants to stay the course. Granted, it's worked relatively well so far, but Wall Street tends not to care much at all about the past and very little about the future. Investors want to know what you plan on doing for them tomorrow.
Karmazin refuses to even consider a Sirius XM with young talent either at the helm or as a major part of the visioning and decision-making process. In fact, Mel
he's the only guy for the job:
I want to be held accountable ... I don't want to be responsible for somebody else making a decision ... If John Malone or anyone else wants to buy that stock, there's nothing we can do ... But I don't want them to get control of the company that way without paying a premium.
Sirius XM has acted far too long -- operationally and attitudinally -- as a player in a dying industry (traditional radio). It has failed to innovate and imitate companies in emerging spaces (Internet, new media, social media). It has a reasonable amount of cash to take it through any lean times, pay down debt and return capital to shareholders. But, it has yet to come around to the reality that it can no longer live in the past, or live off of its cash pile, and must make wholesale organizational changes.
The worst part of it all for SIRI shareholders is that Karmazin could flip the switch on a potentially bright future simply by giving up control of the company -- without a fight -- to John Malone's
Liberty Media
(LMCA)
. He does not seem prepared to do this, nor does he appear ready to hire new and young blood to take his company into the 21st Century.
That said, a glimmer of hope does exist. As Karmazin said himself, if Malone wants to pull a power play he can effectively take control of Sirius XM (and boot Karmazin) tomorrow. If you're long, you should pressure Mel to swallow his pride and make this happen yesterday.
At the time of publication, the author held no positions in any of the stocks mentioned in this article
.