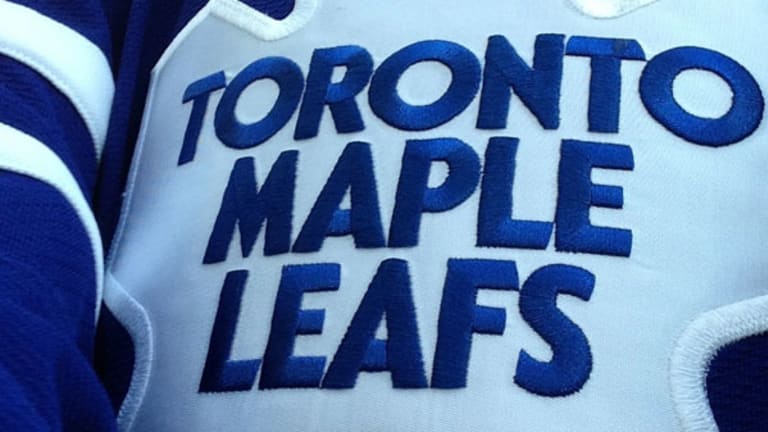 Will Rogers and Bell Take Hockey Night in Canada From CBC?
U.S. investors and media observers can learn from the wild Canadian regulatory landscape.
NEW YORK (TheStreet) -- According to a source, "It's almost certainly the last year of HNIC on CBC."
What does that mean and why does it matter to you?
First, it means Hockey Night in Canada (HNIC) could leave the
Canadian Broadcasting Corporation
after the upcoming season. HNIC has been on
CBC
since 1952. It's the way
CBC Sports
brands its hockey telecasts, the most important of which take place on Saturday nights and during the
National Hockey League's
postseason.
HNIC is a not merely a Canadian institution, it's the lifeblood of the
CBC
, generating considerable advertising dollars and recycling audience to other network programming. Without it, quite honestly,
CBC
could cease to exist, at least as we know it.
Second, it matters because of the unique media landscape in Canada and how it can inform what's happening in the US. That's one reason why I have spent a considerable bit of time over the last few years talking about
Rogers Communications
(RCI)
and
BCE, Inc.
(BCE)
(formerly Bell Canada).
While both stocks have taken breathers in recent months, they went on mad runs throughout parts of 2011, 2012 and early 2013.
where I discuss the foothold Rogers and Bell have on telecommunications, media and entertainment across Canada.
It's a situation no company or companies in America could come close to replicating, at least not in the present regulatory environment.
Comcast
(CMCSA)
probably comes closest as a media distributor, content company, sports franchise owner, etc. But there's no way Comcast, or any other company for that matter, could, on its own or in partnership, pull off something like the Rogers/Bell joint purchase of Maple Leaf Sports and Entertainment (MLSE), which includes ownership of the NHL's Toronto Maple Leafs.
And that's where the HNIC/CBC issue comes into play. It cements the notion that content -- and who owns and controls the most premium stuff -- remains the most meaningful part of any media equation. New or old.
It also confirms two of my strongest convictions.
One, until
Netflix
(NFLX)
establishes franchises equal in stature -- and viewership -- to Hockey Night in Canada or Game of Thrones, it will always be a nice bit player with much bigger bark than bite.
Two, it's foolish for companies such as
Apple
(AAPL)
to get into the content game. Given the fierce competition, it's more trouble than it's worth. Apple needs to focus on enhancing user experiences, not operating as a broadcaster.
The Leafs, along with the Montreal Canadiens (Bell has a minority stake in that franchise), are staples of Hockey Night in Canada. Rogers and Bell, as part of their MLSE acquisition own
Leafs TV
, a network that airs Leafs games. Rogers owns regional sports networks, including one that airs Leafs games. And Bell owns
The Sports Network (TSN)
, Canada's version of ESPN. TSN gets a few Leafs games every year. CBC, through HNIC, generally gets Leafs games on Saturday nights.
Why would Rogers and Bell allow a competitor to air marque games of a franchise it owns? It makes very little sense. The two companies didn't drop a billion dollars to give away a significant chunk of Leafs hockey to the competition. It's just not going to happen. And, while NHL commissioner Gary Bettman will likely speak highly of CBC, he has no loyalty to the network, but he does to the league's owners.
Rogers and Bell hold the cards in Canada.
In the U.S., companies such as
Time Warner
(TWX)
,
News Corp
(NWSA)
and Comcast dictate the pace of meaningful innovation. In other words, as long as you control crucial appointment viewing such as the NFL, NBA and MLB, you call the shots. That means moving along consumer behaviors such as a cord-cutting at your own speed, not Netflix's.
--
Written by Rocco Pendola in Santa Monica, Calif.
Rocco Pendola is a columnist and
TheStreet's
Director of Social Media. Pendola makes frequent appearances on national television networks such as
CNN
and
CNBC
as well as
TheStreet TV
. Whenever possible, Pendola uses hockey, Springsteen or Southern California references in his work. He lives in Santa Monica.