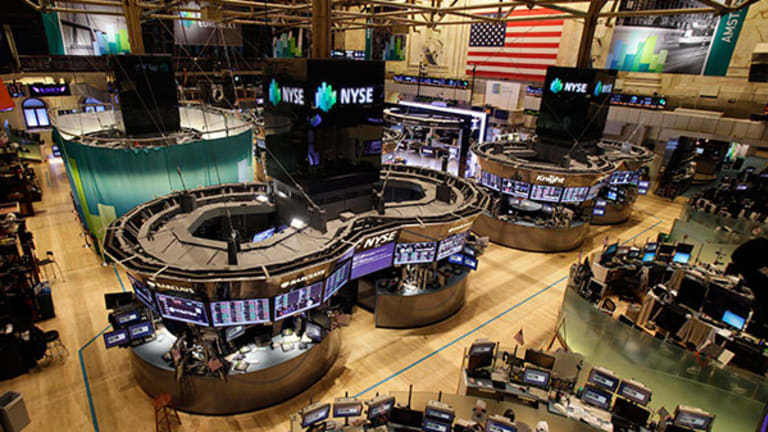 NEW YORK (TheStreet) -- Tomorrow marks the first fourth quarter IPO of a tech unicorn.
Pure Storage, a Silicon Valley-based enterprise flash storage company, will begin trading on the New York Stock Exchange despite the industry's turbulent track record in the public markets. Pure Storage is listing at a crucial time for tech. The third quarter was the worst for the markets since 2011. Pure Storage's market debut will show the public market's appetite for risky but industry-leading tech companies in the months to come.
There are over 120 companies valued at $1 billion or more (unicorns) whose future depends on this initial public offering. If the market doesn't welcome Pure Storage with open arms, it could indicate the timing isn't prime for other disruptive tech innovators to follow suit.
"Late-stage technology companies are anxiously awaiting the market's receptiveness of Pure Storage's IPO," said Ryan Feit, CEO and Co-Founder of SeedInvest (the company I work for). "If execution is poor, we will see more companies continue to tap the private markets over the next six months instead of risking a public offering in a soft market environment."
Pure Storage is currently valued at over $3 billion but like many other fast-growing tech giants, it remains unprofitable. That being said, things are looking up. In 2015, Pure Storage reported that its revenue almost quadrupled to $174 million. According to a recent report by Renaissance Capital, Pure Storage is currently the fastest-growing company in storage industry history.
The report said: "Pure already has over $200 million in trailing revenue and is on track to post revenue well above $300 million in 2015, its third full year of product shipments since launching in 2012. Only one company in our peer group, Riverbed, was also able to hit this milestone in three years, but its year-three revenue of $236 million is less impressive than Pure's mark. All of the other companies we examined took longer to reach this threshold."
But will this be enough to keep share prices high at tomorrow's opening bell? Tech unicorns are crossing their fingers.
This article is commentary by an independent contributor. At the time of publication, the author held no positions in the stocks mentioned.