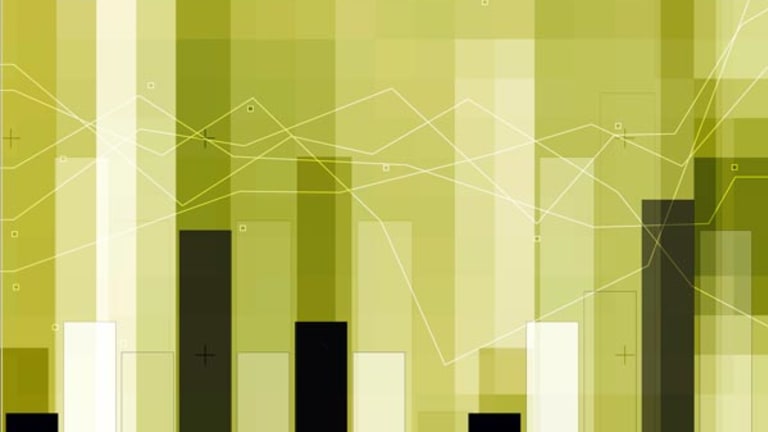 Will MGM Mirage File for Bankruptcy in 2010?
Is bankruptcy looming for MGM Mirage in 2010? Take our poll and see what users of TheStreet think.
(MGM Mirage article updated with Tuesday stock movements and additional analysis.)
NEW YORK (
) --
MGM Mirage
(MGM)
has been the subject of bankruptcy talks for years -- but each time MGM nears the brink of Chapter 11, it has always found a way to put a band-aid on the wound.
Now as MGM reports yet another disappointing quarter, the debate begins anew: Can MGM continue to avoid bankruptcy or is a Chapter 11 filing pending?
The casino operator announced on Thursday that it had narrowed its loss in the fourth quarter, but the loss for MGM was still greater than Wall Street's expectations.
During the quarter, MGM lost $433.9 million, or 98 cents a share, compared with a loss of $1.15 billion, or $4.15 a share, in the year-ago period.
Excluding an impairment charge to write down the value of undeveloped Atlantic City land and other items, MGM lost 21 cents per share. Revenue dropped 11% to $1.45 billion from $1.62 billion last year.
Shares in MGM Mirage closed last Wednesday at $11.63, on the eve of its earnings report. Since then, shares in the company have dropped to $10.86, where they're trading ahead of the market open Tuesday morning.
In response to the report, chatter also began surfacing on message boards last week that MGM would file bankruptcy before the end of the year. Granted, it should be noted that this is
only message board talk,
and should not be valued as anything more than investors grumbling their opinions. Still, stock prices are essentially a collection of opinions writ large upon the market, so if such fears are being voiced, it's worth putting them to the test.
And it's not as if there aren't some fundamental weaknesses with MGM.
MGM, for one, has significant exposure to the Las Vegas strip, which analysts believe won't see a turnaround in the near future. And despite management's upbeat view on the stabilization in group booking and visitation rates, Sterne Agee analyst David Bain says the trend is nothing to get excited about as pricing remains weak.
"MGM won't work its way through this situation by just cutting costs and earnings power, regardless of a rebound on the strip," says Alex Calderone, who provides turnaround and crisis management services for the gaming sector at Conway MacKenzie. Both Calderone and Bain say bankruptcy could be an alternative for MGM, but that it may be premature to discuss, as MGM has the strong backing of its bankers and many valuable assets under its belt.
Instead, Calderone says MGM will look to extend maturities, modify ammortization schedules or conduct debt exchanges. As a very last resort, it could even sell some of its assets.
So what do you think: Are there enough options to keep MGM Mirage out of bankruptcy court ... or has its time run out? Vote in poll below to learn the consensus of
TheStreet
-- or leave a comment below to persuade the world of the inherent rightness of your opinion.
-- Reported by Jeanine Poggi in New York.
RELATED STORIES:
>>Las Vegas Sands Fuels Casino Jitters
>>MGM's Q4 Raises Bankruptcy Chatter
Follow TheStreet.com on
and become a fan on