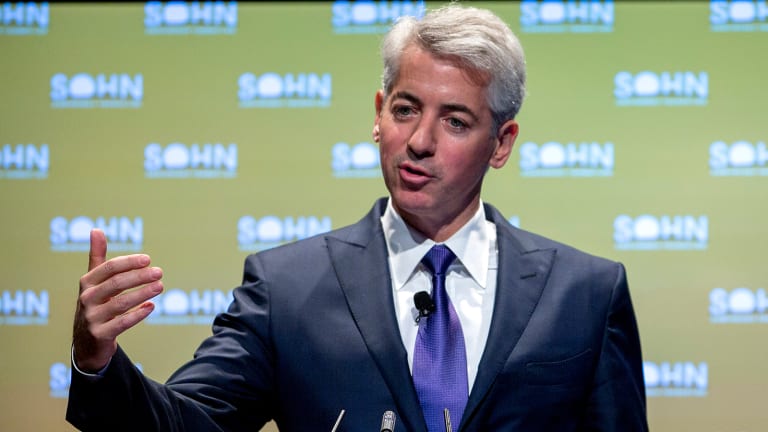 Will Hedge Funds Have a Colder Year in 2016?
Dismal returns in 2015 lead to closings and waning hedge fund appetite.
Hedge funds had a challenging year in 2015 and face an uncertain 2016, as some funds have shut their doors and investor interest in them appears to be waning.
Last week was one of the worst weeks on record for the U.S. stock market as the S&P 500 fell 6% and the Dow Jones Industrial Average lost more than 1,000 points to finish the week at 16,346.45. That follows a lackluster 2015 for the stock market, which saw the S&P 500 drop 0.7%.
We are learning that it was a tough year for many hedge funds as well. Hedge Fund Research Inc. said its capital-weighted HFRI Fund Weighted Composite Index fell 0.85% in 2015, marking only the fourth calendar year since 1990 that the index had a negative return.
Against such performance, it comes as little surprise that Bain Capital, Fortress Investment Group and BlackRock each shut down down hedge funds, while firms such as BlueCrest Capital Management shut their doors amid investor redemptions.
Even the Nevsky Fund, which outperformed the industry by returning 0.4% in 2015 by investing in emerging and developed markets, saw its founders opt to shut the $1.5 billion hedge fund and return capital to investors. Martin Taylor, one of the funds co-founders told Reuters the decision was based on concerns about the fund's ability to make money amid a maturing U.S. business cycle.
Several highfliers of the hedge fund world did not escape the pain in 2015. Jana Partners, run by Barry Rosenstein, ended 2015 with a 5.4% loss, marking its first down year since 2011 and only the third time it has had an annual loss. Performance at the Jana fund was hurt by sharp moves lower in Qualcomm and Hertz Global shares. Activist investor William Ackman's Pershing Square Holdings ended 2015 with a 20.5% loss after top holding Valeant Pharmaceuticals  saw its shares drop more than 50% in the back half of 2015. Pershing Square was also well known for Ackman's short call on Herbalife, a company that Fortune said "Ackman has committed himself to destroying", but Herbalife shares rose rose more than 40% in 2015.
In a shareholder letter dated Dec. 15, 2015, Pershing Square said it stood by its thesis "that Herbalife will ultimately be subject to regulatory action or will collapse because of fundamental deterioration in its business which relies on the continual recruitment of new victims."  The fund still had a short position in Herbalife shares. To try to ensure profitability for his short, Ackman has used contacts in government to pursue his quest to destroy the company. He has requested that members of Congress demand investigations into the company, and Sen. Edward Markey (D., Mass) has pushed federal regulators to investigate Herbalife. Ackman's infamous short position gained attention in early 2015 when The Wall Street Journal reported that Ackman might be the subject of a criminal probe.
The lackluster returns from hedge funds last year have global investors planning to cut their exposure to hedge funds in 2016, according to a survey by Preqin that was reported on by the Financial Times.
Preqin's soon to be published annual report on the industry is expected to show "that one in three investors were disappointed by returns from their hedge fund portfolio in 2015 and have less confidence in future returns than they had a year ago," the Financial Times said.
This article is commentary by an independent contributor. At the time of publication, the author held no positions in the stocks mentioned. Versace manages a portfolio that owns shares in FB.
Follow Chris Versace on Twitter and Facebook.