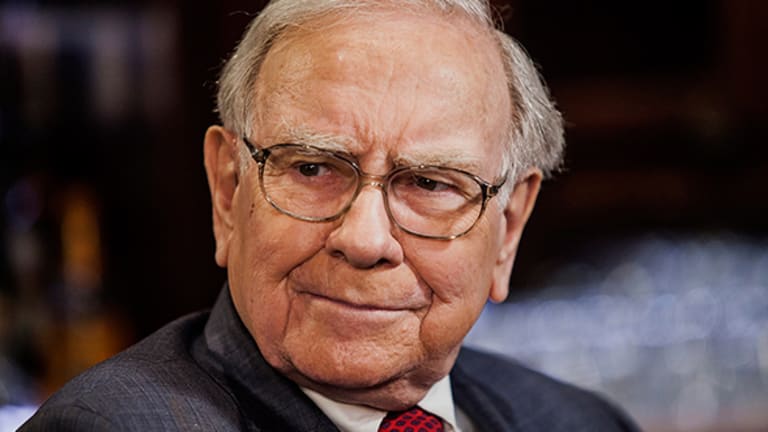 NEW YORK (The Deal) -- Warren Buffett and Berkshire Hathaway (BRK.A) - Get BRK.A Report (BRK.B) - Get Berkshire Hathaway Inc. Class B Reportcannot subsist on Coca-Cola (KO) - Get Coca-Cola Company Report and Kraft (KRFT) singles alone.
That, at least, is the conclusion of a pair of institutional shareholders in Berkshire Hathaway, who believe more food and consumer deals may be on Buffett's plate, along with possible acquisitions of companies outside the U.S.
More Berkshire Hathaway Coverage

10 Strange Facts About Warren Buffett's Annual Meeting

Warren Buffett's Take on Coca-Cola Is Out of Touch

Warren Buffett and Berkshire Hathaway: The Insider's Guide
 "I wouldn't be surprised, personally, to see more food industry acquisitions, in part because there are scale advantages, in part because there's an enormous amount of wasted effort amongst companies in the industry," said Tom Russo, a partner at money manager Gardner Russo & Gardner in Lancaster, Pa.
Berkshire recently struck a deal with Brazilian private-equity firm 3G to buy Kraft Foods for $40 billion and merge it with Heinz, which Berkshire and 3G bought together in 2013. 3G is best known for food-industry acquisitions, having also bought Burger King (BKW) and Tim Hortons (THI) in recent years.
"The market is full of (food companies) that are poorly run, and they have a structure in place, partnership with the firm 3G, that can allow for more businesses to be melded into the platform that exists now already," Russo said. He declined to give examples of companies he thinks are badly managed.
Campbell Soup (CPB) - Get Campbell Soup Company Report and ConAgra Foods (CAG) - Get Conagra Brands, Inc. Report have been underperforming and are viewed as being out of step with changing consumer tastes.
In addition, Buffett is already heavily invested in other sectors, making food and consumer deals more likely, according to Michael Yoshikami, CEO of San Francisco-based Destination Wealth Management. "He has plenty of energy and plenty of transportation and I think he's looking to add to his cash flow companies," Yoshikami said.
Both Russo and Yoshikami also think Buffett could announce a deal outside the U.S. Russo cited the strong dollar as an incentive, and Yoshikami pointed to relatively low valuations.
"He's going to have to find damaged goods somewhere, and I think international makes sense," Yoshikami said.
Still, Russo believes an international deal would be a bit of a gamble for Buffett, even though he has made other foreign investments in the past, such as the purchase of a 9.9% stake in Chinese battery and electric-car manufacturer BYD in 2008.
"There's a real leap of faith that has to take place for Warren Buffett from Omaha, Nebraska, to send a check for $22 billion overseas to someplace where he doesn't have a clue about where the CEO grew up, what the values of the organization are, (or) what the regulatory environment is," Russo said.
Hedge fund investor Whitney Tilson of Kase Capital Management in New York also expects Berkshire and 3G to team up on more big deals, though he doesn't expect Berkshire's next acquisition to be with 3G.
"It takes a year to digest one before they can go after another," Tilson said.
Read more from: