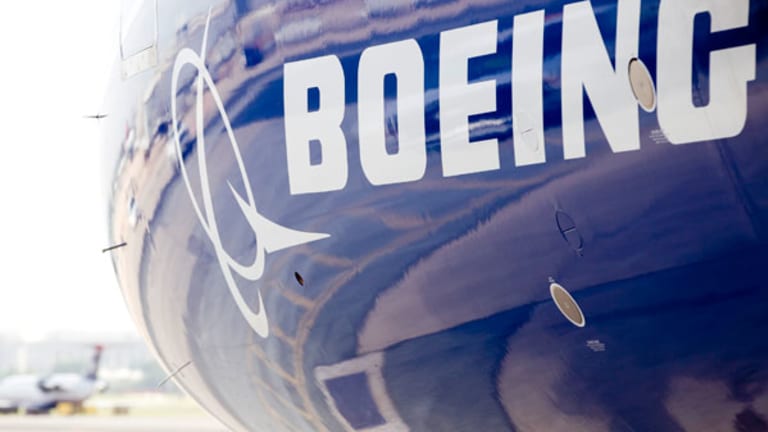 Will Boeing's Pride Precede Boeing's Fall?
Boeing's unprecedented success with its 777X rollout has led the company to display hubris in negotiations with labor and Washington.
CHICAGO (TheStreet) -- Boeing (BA) - Get Boeing Company Report shares are up 84% this year, leading the Dow Jones Industrial Average. At the Dubai Air Show, Boeing announced 259 orders, with a list price of $100 billion, the largest commercial aircraft launch in history for the Boeing 777X. The aircraft is a technical marvel that at the moment does not have a competitor.
And how is Boeing reacting to its unprecedented success? Unfortunately not with humility or wisdom or with any apparent awareness that success sometimes goes to a company's head.
Rather, Boeing has reacted with hubris, leading to a dramatically concessionary contract offer to 31,000 members of the International Association of Machinists. The offer was buttressed by a threat to move work on the new aircraft out of Washington, Boeing's principal work site since 1916.
Perhaps Boeing, the largest U.S. exporter and a widely admired corporate leader, is reading the country's mood correctly. Perhaps the union movement truly has been left behind, along with any sense of loyalty or sense of place.
Boeing moved its headquarters from Seattle to Chicago in 2001 and opened a 787 assembly plant in North Charleston, S.C., in 2011. Neither move caused any apparent harm. Rather, success in South Carolina has only encouraged Boeing to consider locating 777X production outside of Seattle.
Still, it's chilling to consider that South Carolina Gov. Nikki Haley may have become the voice of new America when she said: "I wear heels, and it's not for a fashion statement. It's because we're kicking the unions every day.
"We continue to let them know, we don't want them in South Carolina," Haley told a business conference in Charleston, according to the Charleston Regional Business Journal. Sometimes, it can be difficult to tell whether South Carolina is an outlier that declared war on the United States in 1861 or a leader of the country's new economic order.
This is not to say that companies should not prepare for the future. No doubt Boeing executives look at the U.S. auto industry and see companies that failed to prepare for a future that included rising fuel prices and more consumer choice. That failure led the Detroit Three's market share to decline from 80% in 1985 to about 46% today. For several decades, too-generous labor contracts contributed to a U.S. auto industry model that resulted in too many vehicles produced at too high a cost and then sold at too many dealers.
But Boeing, in its effort to prepare for future challenges from newly emerging competitors, appears to have overreached. Its contract offer this month was every company's wish list: the end of a defined benefit pension plan, increased employee health care payments and limited pay increases for years into the future. The offer was rejected by 67% of voters.
It is worth mentioning that Boeing's move to redesign its production model for the 787 led to billions in cost overruns and a three-year delay in the first delivery. Perhaps that is forgotten now, but it ought to be a warning that decisions involving radical change can have radical consequences.
The auto industry, as well as the airline industry, used bankruptcies to force more austere working conditions on their unions. Boeing took the opposite tack, saying it is so wildly successful that it can do whatever it wants to do.
The question now, in Boeing's case, is whether pride once again will go before a fall. 
Written by Ted Reed in Charlotte, N.C.
To contact this writer, click here.