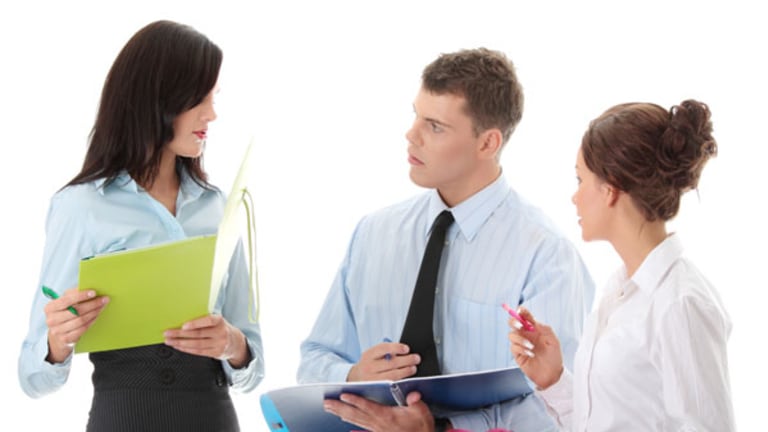 WikiLeaks Worse for SEC Than Bank of America
The much-anticipated WikiLeaks disclosure will be more humiliating to the SEC than Bank of America.
Probably the best capsule description of the Securities and Exchange Commission came from journalist Chris Byron, who wrote in the New York Post some years ago that the media was the SEC's "seeing eye dog." It was a deliciously accurate phrase, with its imagery of the SEC as blind and clueless, reacting to publicity and lacking in information.
I thought back on Byron's dissing of the SEC as I contemplated what has the potential of being the biggest embarrassment to hit the SEC since Bernie Madoff: The disclosure that WikiLeaks would be releasing a "megaleak" of documents from a major U.S. bank. Word of that emerged in a Forbes article this week, and it quickly became apparent that the target would likely be
Bank of America
(BAC) - Get Bank of America Corp Report
.
WikiLeaks is a ridicule machine. Look how it embarrassed the hell out of
Amazon
(AMZN) - Get Amazon.com, Inc. Report
by doing nothing more than being a customer of Amazon's Web services. Amazon showed that it was yellow as a moonlit beach by kicking WikiLeaks off its servers at the first sign of trouble.
WikiLeaks founder Julian Assange seems to enjoy humiliating the rich and powerful, bless his heart, though he hasn't actually done anything about Wall Street. He told ComputerWorld in October 2009, that
"at the moment, for example, we are sitting on 5GB from Bank of America, one of the executive's hard drives."
It's a bit of a stunner that nobody noticed this bombshell back then, which I'd blame on ComputerWorld not recognizing its scoop (talk about "burying the lead"!) and Assange's lack of credibility at the time. But when the market took notice, the stock dived,
forcing Bank of America to issue a statement saying it had "no evidence to support" Assange's assertion.
Translation: Get ready for a megaleak about Bank of America.
So the next question is, what impact will there be from this revelation of what Assange describes as the "ecosystem of corruption"?
The first is that I think that Assange's description of the data in his possession as being sufficient to "take down a bank or two" has to be taken with a grain of salt. Assange is not above overhyping his revelations -- the release of diplomatic cables, while significant, has not entirely lived to the pre-release hullaballoo. More importantly, Assange, in making that kind of claim, clearly doesn't understand the Teflon-like qualities of our major banking institutions. Every U.S. school child knows nowadays that our big banks are "too big to be taken down."
No, I think that Assange has misidentified the U.S. institution that is going to be "taken down" by whatever he releases. Unless this data dump is going to be a big dud, which is possible but unlikely, I think that we have a major debacle in the making for our debacle-prone, visually impaired, securities watchdogs. It doesn't really matter what the documents involve -- the Merrill Lynch takeover, Bank of America's dealings with other banks, its humungous credit card and consumer banking operations, or the mortgages that it issued during the credit frenzy. Whatever documents are released, the question the public and Congress will raise is "Why hasn't the SEC done something about this?"
It's a no-win situation for the SEC. Either it has the documents in that hard drive already or it doesn't. If it doesn't, it will be taken as proof of the SEC's incompetence (Why didn't the SEC get them?) If it does, it will be taken as proof of the SEC's incompetence (Why hasn't the SEC done anything?) Mary Schapiro, the SEC's chairperson, is hypersensitive to media and congressional pressure, so this is going to be fun to watch. Even when Democrats were controlling the House of Representatives, Schapiro was given the third degree on Capitol Hill when called to discuss the Madoff debacle.
The possible airing of Bank of America's dirty linen couldn't come at a better time.
Just as the WikiLeaks news was breaking, the
SEC Office of Inspector General came out with a semi-annual report
which showed just how terminally inept, flaccid and generally FUBAR the SEC is when dealing with major banks. The OIG report described how the SEC went out of its way to be lenient to Bank of America when it gave the bank a ridiculous wrist slap for concealing $6 billion in bonuses paid to Merrill execs.
The bank agreed to settle the charges by paying the absurdly small sum of $33 million. It was so penny ante that a federal judge, Jed S. Rakoff, initially refused to sign off on the settlement. The Inspector General found that SEC enforcement staff was pressured to limit the scope of its probe -- limiting it to failure to disclose the bonuses, and not failure to disclose billions in losses -- because of heat from higher-ups to wrap things up quickly.
The silver lining in the OIG report is that the SEC apparently still has an old nemesis. It describes friction between the SEC and the New York Attorney General's office, then under governor-elect Andrew Cuomo, over the SEC's failure to name individuals in its settlement. A "global settlement" of the Bank of America case was rejected because the New York Attorney General had wanted to name individuals.
and, true to his word, named CEO Ken Lewis and another exec in the lawsuit.
Attorney General-elect, Eric Schneiderman, is likely to keep up the heat, and hopefully WikiLeaks will play a suitably aggressive and nasty role. Let's hope that vengeful bank minions will be downloading emails, documents and such for public consumption. Come on, surely there is some unhappy administrative assistant at
Goldman Sachs
(GS) - Get Goldman Sachs Group, Inc. (GS) Report
, some passed-over ex-Lehman Brothers banker?
Get going, people. Something tells me that if the federal regulators ever take meaningful action against the players in the financial crisis, it will be because of that new seeing eye dog on the block.
Gary Weiss has covered Wall Street wrongdoing for almost a quarter century. His coverage of stock fraud at BusinessWeek won many awards, and included a cover story, "The Mob on Wall Street," which exposed mob infiltration of brokerages. He uncovered the Salomon Brothers bond-trading scandal, and wrote extensively on the dangers posed by hedge funds, Internet fraud and out-of-control leverage. He was a contributing editor at Conde Nast Porfolio, writing about the people most intimately involved in the financial crisis, from Timothy Geithner to Bernard Madoff. His book "Born to Steal" (Warner Books: 2003), described the Mafia's takeover of brokerage houses in the 1990s. "Wall Street Versus America" (Portfolio: 2006) was an account of investor rip-offs. He blogs at garyweiss.blogspot.com.