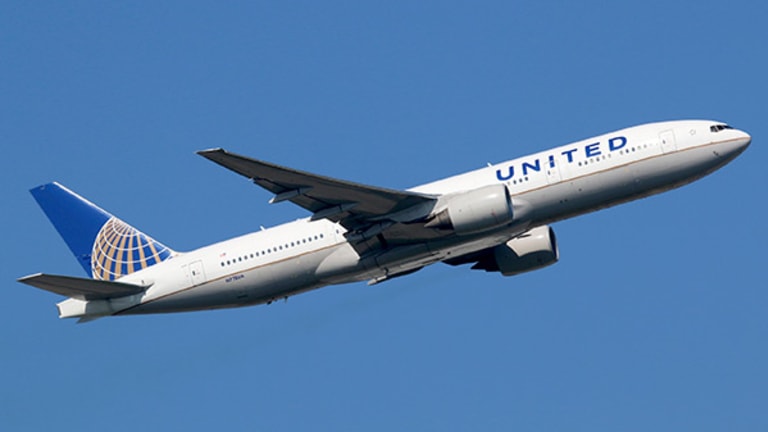 'Wi-Fi First' Puts iPass Ahead of the Pack
CEO Gary Griffiths says the stock will go even higher.
Shares of micro-cap Wi-Fi software provider iPass (IPAS) - Get iPass Inc. Report have surged over 60% since the start of the year. The company's CEO Gary Griffiths said the growing trend toward "Wi-Fi first" should carry the industry -- and the stock -- even higher.
"We have drastically expanded our network, we have 60 million hotspots today versus 20 million a year ago so we have really been pouring the heat on the network," said Griffiths.
Last week iPass, which has traded publicly since 2003, reported a second-quarter net loss of $1.4 million and adjusted Ebitda loss of $0.3 million, or less than half a cent a share. Revenue in the quarter increased to $16.5 million, beating its prior year top line by nearly $1 million and topping its first quarter 2016 sales by almost $2 million. The company has not had a revenue growth year since 2007, according to Griffiths, who joined iPass over a year ago to turn the company around.
Average monthly Wi-Fi network users in the second quarter rose 24,000, or 24%, over the first quarter of 2016, and 30,000, or 32%, over the prior year. Usage of the iPass Network, as measured in total hours consumed, increased 30% over the first quarter of 2016 and 38% over the second quarter of 2015.
iPass increased its Wi-Fi network by organic curation through its iPass SmartConnect and the addition of key new suppliers. The iPass Software Development Kit launched this year is now in the hands of sixteen partners, including Tata Communications and Teleena.
"We just signed a deal with United (UAL) - Get United Airlines Holdings, Inc. Report last week," said Griffiths. "If you are an iPass customer and you are on a United Airlines flight, you can connect with Wi-Fi for free because you are paying iPass and it connects automatically."
His company is also partnering with Uber to provide three weeks of free Wi-Fi connectivity for riders in Rio de Janeiro during the 2016 Olympic Games.