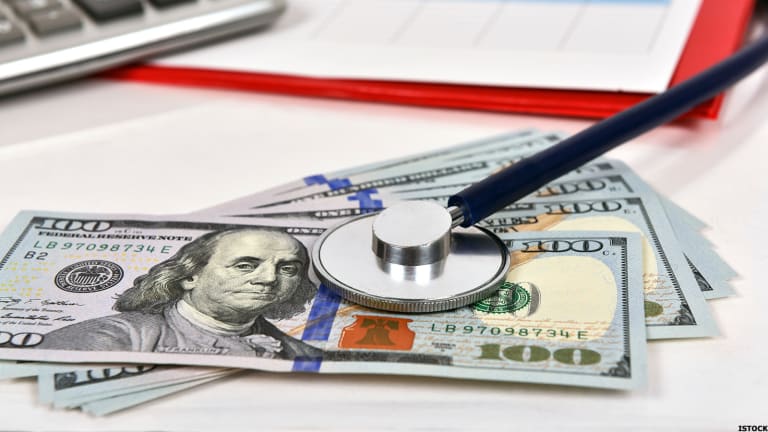 Why ZELTIQ Aesthetics Is the One Medical Device Stock to Buy Now
As the health care sector continues to show market-beating promise, this is a technology-intensive opportunity that investors shouldn't miss.
Health care stocks are among the best long-term growth opportunities out there, and the best play on the explosive growth in the medical device niche is ZELTIQ Aesthetics (ZLTQ) .
This company's CoolSculpting System is designed to selectively reduce stubborn fat bulges that may not respond to diet or exercise, an interesting value proposition that is propelling ZELTIQ miles ahead of its peers.
With its compelling product offering, ZELTIQ's revenue has grown by more than 100 times over the past seven years. In fact, analysts expect the company to deliver 30% earnings-per-share growth over the next half decade, underlining its rock-solid potential as a multiyear bet on capital appreciation.
After a quiet start this year, ZELTIQ's shares should record a strong upward surge.
ZELTIQ, founded in 2005, was originally a health-focused division of a wireless technology holding company, Juniper Group.
CoolSculpting is built around cryolipolysis, a medical treatment used to destroy fat cells. It relies on controlled cooling to near 4 Celsius for the non-invasive localized reduction of fat deposits to sculpt body contours.
The CoolSculpting fat-freezing procedure decreases the number of fat cells in treated areas by about 20% to 25% and takes only about an hour.
By 2009, CoolSculpting had already been approved by the Food and Drug Administration for cooling skin before dermatological procedures, but it hadn't yet been approved for killing fat cells. Curiously, a rising number of doctors were using it off-label for body-sculpting measures.
It was approved for use for stomach fat in 2012.
CoolSculpting originally intended to treat love handles, has now been cleared for flanks, thighs and stomachs and even smaller areas such as the treatment of double chins.
Last year, the company reported profits of $42 million on revenue of $255 million. ZELTIQ is expected to deliver 26%-plus sales growth this year.
The fundamental argument for ZELTIQ is that consumers require solutions that deliver instant results. And many people are looking for that perfect body, a toned and healthy physique without suffering through a grueling regimen.
Enter, aesthetics solutions such as the one provided by ZELTIQ.
To heighten physical beauty attributes, there are also products from companies such as Cynosure and Syneron Medical, which offer advanced solutions for a broad range of medical-aesthetic applications.
However, removing stubborn fat bulges is very high on the demand curve.
That is why expected sales growth, at least over the next two years, is faster at ZELTIQ, compared with Cynosure and Syneron. The company holds the largest market share for non-invasive fat reduction procedures.
The number of cosmetic procedures have increased by 39% since 2011, and non-invasive procedures are up 44%, exemplifying the sheer potential for CoolSculpting.
The 10 analysts who have 12-month price forecasts for ZELTIQ have a median target of $37.50, which would represent more than 30% upside.
Available at a price-sales ratio of 4.27, the company is almost debt-free and deserves a premium valuation, compared with Cynosure and Syneron Medical, based on its superior growth potential.
ZELTIQ is also a low-beta stock (0.61), compared with its peers.
The stock promises a fantastic package of earnings growth, solid prospects and a play on the quick-fix fat reduction theme.
With more people wanting to get rid of fat, ZELTIQ could outperform conventional fat treatment companies, while its share price continues to rise.
---
ZELTIQ is a great opportunity, but for those who rather avoid stocks altogether amid market turbulence, here is a way to make a guaranteed $67,548 over the next 12 months, no matter what the broader market does. In fact, this technique is so successful and simple, those who try it might want to give up stock investing. Click here to learn more.
This article is commentary by an independent contributor. At the time of publication, the author held no positions in the stocks mentioned.