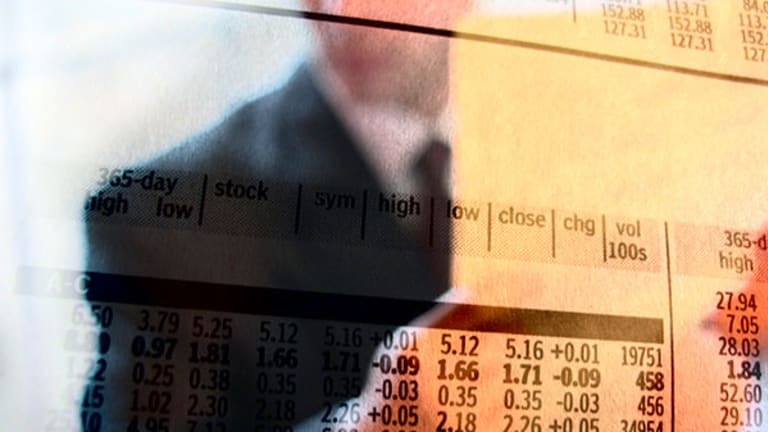 Publish date:
Why Your Portfolio May Not Be as Diversified as You Think
Here's how to tell if you're really diversified -- along with one asset that will perform well when everything else is crashing.
Here's how to tell if you're really diversified -- along with one asset that will perform well when everything else is crashing.
Editors' pick: Originally published Oct. 28.
What does it take to be well diversified? A variety of assets spread across different markets? If you own a U.S. stock exchange-traded fund, some bonds and an emerging-markets fund, you may think you're well diversified. But you may not be as diversified as you think.
When most people think of a diversified portfolio, they often look at correlations. If two assets have a low correlation, they will usually move independently of one another. If they have a negative correlation, then they tend to move in opposite directions. And if the correlation value is 1, they move up and down together.
For a portfolio to be well diversified, it must contain a mix of assets with low correlations. Sudden drops in an asset or market can be offset by other assets that hold steady or move higher -- canceling out or reducing any (temporary, one hopes) losses.
In general, this principle holds true over the long term. Historically, different markets and asset classes -- such as bonds and stocks -- will move more independently if they have a low correlation.
As an example, look at the table below. Over the past 28 years, bonds and the S&P 500 have had a low correlation (0.29). By contrast, developed markets (the MSCI EAFE Index) and the MSCI Emerging Markets Index have had a higher correlation (0.7).
When Disaster Strikes, Correlation Trends Go out the Window
But the usual correlation values do no hold true in a financial crisis. Correlations rise sharply between all asset classes and markets.
Look at the table below, which shows correlations between November 2007 and February 2009 (in the midst of the global financial crisis). The correlation between the S&P 500 and bonds increased sharply to 0.53. And the correlation between developed markets and MSCI Emerging Markets rose to 0.94, a near-perfect correlation.
What is the lesson here? During an economic crisis, most assets will move in the same direction -- namely, downward. This is logical, since fear and uncertainty drive investors to sell everything at the same time -- whether stocks or bonds, in developed or emerging markets.
One Asset That's Immune
There is one asset that consistently does better than others during a crisis: gold.
As we've written before, gold is fantastic insurance. It has a very low correlation with all major stock markets around the globe. In 2008, while every other market and financial system seemed on the edge of collapse -- and the S&P 500 fell 28% -- gold managed to rise 6%.
So, every well-diversified portfolio should include gold. One way to add it to your portfolio is to use an ETF, such as the SPDR Gold Trust (GLD) - Get Report .
The full story on gold can be found in our free special report. You can download your free copy here.
Kim Iskyan is the founder of Truewealth Publishing, an independent investment research company based in Singapore. Click here to sign up to receive the Truewealth Asian Investment Daily in your inbox every day, for free.
This article is commentary by an independent contributor. At the time of publication, the author held no positions in the stocks mentioned.