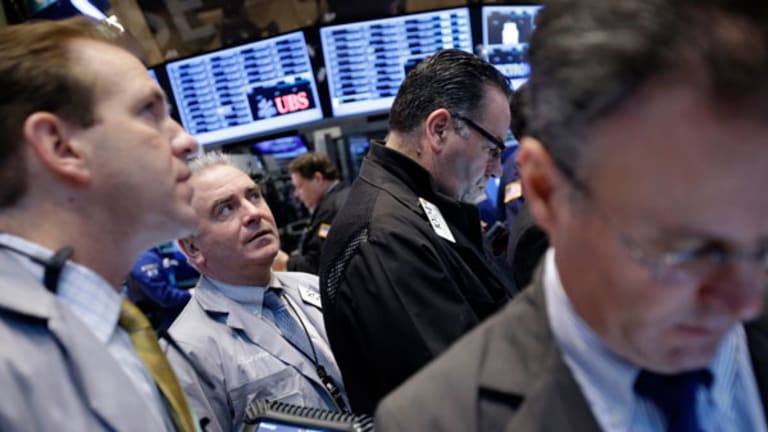 Why You Shouldn't Be Afraid of Rising Interest Rates
Interest rates will rise and that's not a bad thing.
NEW YORK (TheStreet) -- There is no question interest rates will rise eventually. When they do, interest rate-sensitive investments like bonds and bond funds will likely fall, perhaps even sharply.
Investors need to recognize that rising interest rates will be a positive sign that our and the global economy are finally on solid footing and that a return to normal has finally arrived.
From a historical perspective, the notion that stocks fall when interest rates rise is simply not true. Since 1980 the Federal Reserve has raised interest rates 67 times. During these periods of interest rate hikes, the S&P 500 rose 60 of the 67 times in the two years following the first increase, representing a positive reaction by stocks nearly 90% of the time.
Pretty good odds, if you ask us.
Don't wait for the rates to rise, prepare now. First, sell bonds, the sooner the better. Let's assume that interest rates stay at current levels. Given this assumption, your bonds and bond funds will hold their value and you will continue to earn whatever interest the yield of the bond provides. Yields are low, and the interest income you earn will continue to be anemic.
It's not ideal but where's the hidden danger? Unlike interest rates, inflationary pressures are starting to rise, which means that your "real" income -- the inflation adjusted income -- you receive is even lower than you think, perhaps even negative.
It's a risk that has remained concealed to the average retail investor although it is certainly on the minds of professional money managers and institutions. If these same managers start to sell bonds even as interest rates remain steady, the selling pressure could have an impact on your bond prices.
Second, you need to be cautious in selecting your stocks. Given the diver­gence in the economic recovery, as well as the widening gap between companies that are able to grow earnings compared to those who promise future earnings, we believe a focus on companies that have these attributes will serve investors well:
• Strong Balance Sheets
• Visible and Predictable Earnings
• Above Category Growth Outlook
• Consistent and Rising Dividends
With these criterion in mind, I would say Apple (AAPL) - Get Apple Inc. Report has a particularly strong balance sheet and Verizon Communications (VZ) - Get Verizon Communications Inc. Report exhibits visible and predictable earnings. Cognizant Tech Solutions (CTSH) - Get Cognizant Technology Solutions Corporation Class A Report, which is a slightly less well-known name shows above-category growth outlook in the IT services/consulting sector. Also, I think Royal Dutch Shellundefined clearly demonstrates consistent and rising dividends.
Investment decisions are never easy, at least not without the benefit of hindsight. Having a disciplined, consistent and rep­licable investment process is almost certain to continue to be paramount to success.
At the time of publication the author had positions in all the stocks mentioned.
This article represents the opinion of a contributor and not necessarily that of TheStreet or its editorial staff.
>>3 Reasons Oil Is Replacing Gold as Top Safe Haven for Investors