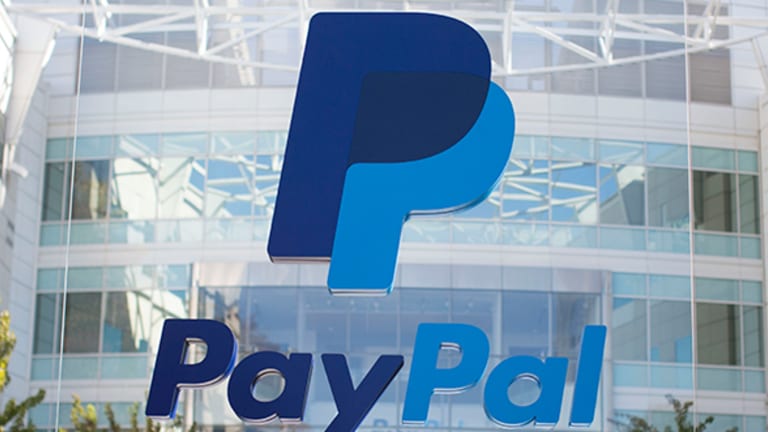 Publish date:
Why You Should Invest in PayPal After Recent Split From eBay
What you need to know about investing in PayPal post-eBay.
What you need to know about investing in PayPal post-eBay.
PayPal (PYPL) - Get Report made a name for itself back in 2002 when it went public. It didn't last long on the stock exchange, as it was purchased later that year by eBay for $1.5 billion. Now, in 2015, PayPal is back on the stock exchange, once again after spinning off from eBay (EBAY) - Get Report .
At the time, the marriage made a lot sense, as eBay was the perfect platform to bring PayPal to a huge audience. The platform's ease of use combined with eBay's rapid growth were a match made in heaven. The plan may have worked too well, as PayPal outgrew eBay and deserved to be its own company again.
The Plusses of PayPal
This split, which kicked off in July, presents an interesting dilemma for investors. Is it best to go with eBay or to invest in the newly independent PayPal? There are pros and cons to each, but in the long term, PayPal is the better bet. Here are a few reasons why.
Out of all the statistics and numbers surrounding PayPal, there is one that stands out: Out of every $6 spent online, one of those dollars is paid through PayPal. While eBay has slowed down its growth and looks for ways to innovate, PayPal appears to be just getting started.
Investors were a little disappointed with the company's first post-eBay earnings report, as revenue was lower than expected. Investors are still getting a handle on what to expect from PayPal, but the numbers are still promising. Net revenue was up 15% to $2.26 billion. Since the previous quarter, PayPal welcomed 4 million new users, bringing the total users to 173 million.
That user growth is especially impressive considering the big-time competitors that are crowding the field of online payment processors. Apple Pay launched in late 2014 to much hype, and Google Wallet is also seeing success. Despite the big money behind those products, PayPal is still the leader in the online space and won't be letting up.
To improve its mobile offerings, PayPal bought Xoom Corp. just before the spinoff to expand its reach. Xoom, which is especially large in Latin and South America, allows its customers to send money to each other and pay bills. The price tag of $1 billion might raise some eyebrows, but it was a good value and a great opportunity.
Another area ripe for potential is PayPal's lending options. Customers can take out small lines of credit when making purchases, but the company has been targeting small businesses with higher lines of credit. This approach is paying off. PayPal Working capital has facilitated more than $1 billion in credit to small and midsized merchants since inception. Loans from outside of the banking world are growing fast, and even Amazon is ramping up its efforts in this lucrative field.
PayPal is just one quarter old, and its stock price has seen no gain since its debut as the company finds its feet. However, the price could be seen as a bargain as PayPal looks beyond its debut quarter.
What About eBay?
The good news for existing eBay investors is that the online auction house is still showing growth, although at a much slower rate than in past years.
The company -- sans PayPal -- is getting back to basics by focusing on buying and selling instead of failed ventures like niche apps and its video-on-demand service. This approach seems to be working at the moment, as eBay's third-quarter earnings exceeded expectations. Still, the company could face longer-term problems as growth slows and valuable innovation remains elusive.
This article is commentary by an independent contributor. At the time of publication, the author held no positions in the stocks mentioned.