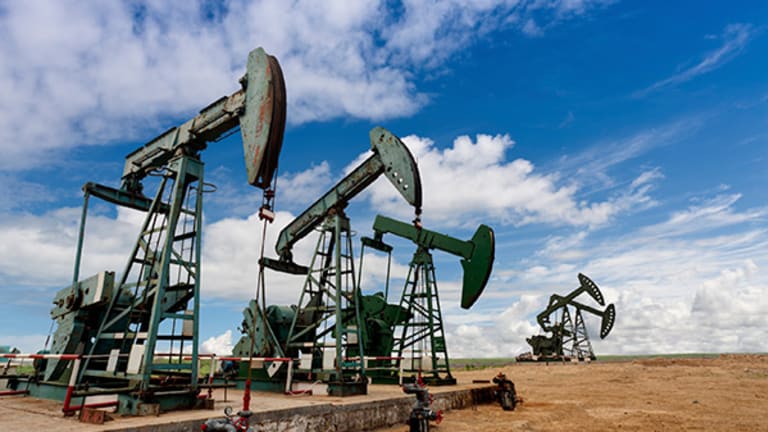 Why You Should Forget About the Supposed Correlation Between Oil and Stocks
Seeming correlations come and go without warning to those following them, and you shouldn't rely upon them when making investment and trading decisions.
For weeks we were hearing how investors could determine the direction of the equity market by watching the movements in the price of crude oil. Many were touting this important "correlation," suggesting that oil was driving stock prices.
Seeming correlations come and go without warning to those following them, however, and it's not wise to rely upon them. When they disappear, the silence is deafening.
If you don't know when these seeming correlations will begin and end, then you'll merely set yourself up for losses by trying to trade them. And if you do know when they will begin and end, then you clearly do not need to rely upon them. That's because you have a much deeper understanding of the movements in the different charts based on their own patterns.
You see, all the seeming correlation meant was that oil and the equity markets were trading in the same direction in an impulsive structure within a specific period of time. While the equity market was likely in the heart of an impulsive third wave, oil was within an impulsive rally within an overall corrective structure. So, trading the impulses on each individual chart was equally as accurate as trading the seeming "correlation" during those periods. This applies to all apparent correlations.
More importantly, though, the reason to trade each chart on its own would be to have an idea as to when the seeming correlation will end. As an example, we recently looked at selling short the United States Oil Fund  (USO) - Get Free Report , an exchange-traded fund designed to track the price of crude oil. At the same time, we were still looking the long side in equity markets. In fact, we began trading a short position in this ETF two weeks ago, even as we were still looking for gains in stocks and cautioning investors against aggressively shorting stocks at that time. 
It's important to reinforce this point -- that a seeming correlation is, in reality, only a period when two different markets are merely trading a similar pattern and are not necessarily "correlated." If you follow each pattern on its own, not only will you have an early warning as to when the seeming correlation may end, you will not be caught flat-footed when the seeming correlation disappears.
In moving on to the specific pattern in the United States Oil Fund, this past week gave us hints that the oil market may want to drop sooner rather than later. As long as this fund's price remain less than $9.70 -- and given Monday's break to less than $9.20 -- it suggests that the heart of a third wave down is going to take hold, and that it will take the fund toward the $8 region. We have to view this as the primary wave count at this time.
The alternative would take hold if the Unite States Oil Fund was able to move through the $9.70 region in an impulsive structure. But, this will likely only delay the expected decline to lower lows.
Click here to see charts illustrating the wave counts on the United States Oil Fund. 
This article is commentary by an independent contributor. At the time of publication, the author held a short position in USO.