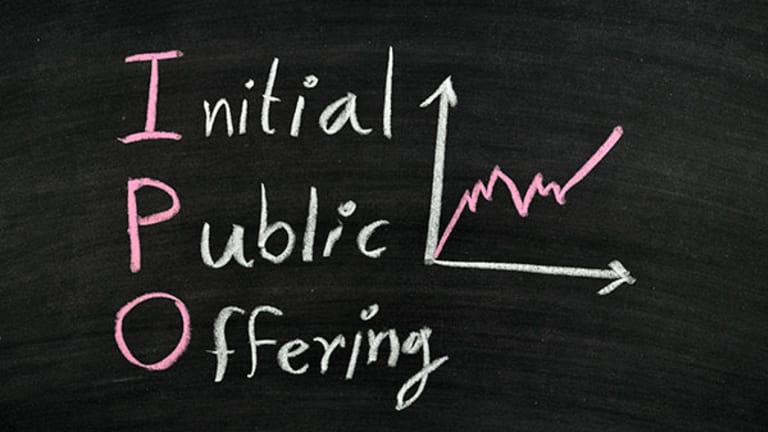 Atlassian Is the Tech IPO to Buy Into
Sure, the response to recent initial public offerings of technology companies hasn't been overwhelming, but one coming IPO warrants a closer look.
Update: Atlassian rang the opening bell Thursday at Nasdaq and, according to a headline on CNBC broadcast, "soared" in its first day of trading. The company traded up 32% after its initial public offering priced at $21. Below is an analysis of Atlassian versus other recent tech IPOs on the horizon, originally published on December 3.
Australian business software provider Atlassian (TEAM) - Get Atlassian Corp. Plc Class A Reportis the new kid on the IPO block. The company, best known for its corporate messaging service HipChat and its software development tracking tool JIRA, is set to go public by the end of the year. It's among a group of promising tech stocks poised to take off in 2016.
The company opened trading on December 12 at an initial public offering price of $21, a valuation of over $4 billion and a premium to its last private market valuation of $3.3 billion. Atlassian planned to raise anywhere between $330 million and $370 million from shareholders.
Some investors might be worried about this technology IPO after two other tech companies made public market debuts in November that seem less than encouraging: Square and Match Group.
data by
Square priced its deal at only $9 a share after earlier plans to sell shares between $11 and $13. Although the stock jumped as high as $14.98 in the wake of the IPO, it has since sold off to about $11.94. Match Group priced at $12, at the low end of its expectations. And although it, too, saw a jump in initial trading, shares have sold off since then. The initial pops in price for both companies can't mask the fact that their offering prices were set very low.
Square's IPO was notable because it cut the company's value in half from the $6 billion private market valuation it got last year. 
Even though the secondary market hasn't been giving a hot welcome to tech start-ups recently, the response to Atlassian should be different. 
What's notable about Atlassian is that it's been turning a profit -- for 10 years. It's IPO filing lists net income for fiscal years 2013, 2014 and 2015 at $10.8 million, $19 million and $6.8 million, respectively. Revenue grew at a compound annual growth rate of 46.7% from fiscal 2013 through fiscal 2015, when it hit $319.5 million.
What's more, from its start in 2002 until 2010, Atlassian was self-funded. And when it did conduct venture funding rounds, that was only to allow employees to sell some of their stock in the company. Atlassian also has a very clean balance sheet, with no long-term debt.
There's even more that sets this company apart. Its marketing costs are low, because it relies on word-of-mouth and viral marketing to grow its business and get accounts. At the end of the September quarter, the company boasted 51,000 paying customers representing five million active users. Of these, more than 850 accounts deliver more than $50,000 annually.
In terms of the amount spent on marketing activities as a part of overall revenue, Atlassian trails its peers by a huge margin. In fiscal 2015, Atlassian spent 21% of its overall revenue on marketing, while customer relationship management software company Salesforce spends 51% of total revenue,Fortune noted. 
In a world where software-as-a-service (SaaS) companies spend 80-120% of revenues in their first few years on sales and marketing activities on the expectation that the customers' lifetime value will cover early costs, Atlassian sets a new benchmark and has a huge advantage already.
Revenue for the fiscal year that ended on June 30, 2015 was up 49% from the year before. With September quarter revenue already spiking 50% from the same period a year ago, this software company seems to be on a roll. It is important to note that revenue from a variety of sources, including maintenance, subscriptions, and perpetual licenses, is registering healthy gains.
Apart from JIRA and Hipstart, the company also boasts products such as team content creation and sharing tool Confluence and team code-sharing and management software Bitbucket. If the company can have the same efficiency building up these other products as it has had with its two primary ones, it's long-term outlook is bright.
If you've already started calculating how much you need to invest in this successful tech story, consider the one catch. The firm has made it clear in its IPO prospectus that it does not plan to announce dividends in the foreseeable future, although is common among tech companies.
So, if growth is what you are looking for without bothering about steady dividend income flow, Atlassian should definitely form a part of your tech stock portfolio.
We've found a small tech stock that has the potential to surge 100% or more in the coming months. This is a growth story with major momentum, so it's important to learn the full details as soon as possible. The stock trading under $8 a share, and it's long-term prospects have never been better, making it a great value. I expect this rocket could take off soon, so be sure click here now and learn more.
This article is commentary by an independent contributor. At the time of publication, the author held no positions in the stocks mentioned.