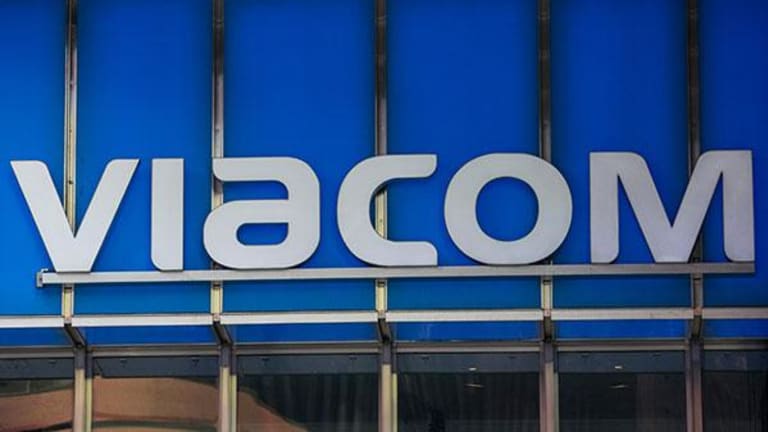 Why Viacom's Family Feud Was Always Difficult to Resolve
The bitter clash between Viacom CEO Philippe Dauman and family heir Shari Redstone was always two different arguments taking place on two different planes.
Like a warring couple headed for divorce, Viacom (VIAB) - Get Viacom Inc. Class B Report CEO Philippe Dauman and family heir Shari Redstone, the media company's vice chairman, have never been arguing about the same thing.
Dauman has insisted throughout the months of legal wrangling that Redstone, the sometimes estranged but nonetheless daughter of Viacom's controlling shareholder, 93-year-old Sumner Redstone, was deviously manipulating her father's declining health to make decisions about a media company beyond her responsibility or expertise.
Shari Redstone's representatives have repeatedly rejected Dauman's claim that she was exerting "undue influence" over her father, arguing instead that the June effort to remove the Viacom CEO and directors loyal to him from the company's board was made solely in the best interest of shareholders and employees.
While Dauman has focused on Sumner Redstone's mental capacity, Shari's spotlight has been on the company's performance.
Did Dauman and his team err when they spent more than $15 billion between 2011 and 2015, according to Sumner Redstone's National Amusements Inc., buying back Viacom's stock in an attempt to stanch its falling share price (andin the process effect the value of their own equity options)?
Shari Redstone, through her position as president of National Amusementshas argued that much of that money should have been invested in Viacom's struggling businesses -- Paramount Pictures and MTV most noticeably.
As years of bitter finger-pointing have moved to court rooms and expensive attorneys, it's become apparent that this long-running feud is hurting the very company that its principals claim to cherish. Viacom shares have lost 47% of their market value over the past two years.
Highlighting Viacom's woes, Comedy Central on Monday canceled Larry Wilmore's The Nightly Show, exacerbating programming challenges in the wake of losing Stephen Colbert to CBS (CBS) - Get CBS Corporation Class B Report and both Jon Stewart and Samantha Bee to Time Warner (TWX) . And that's just the on-air talent that's left Viacom -- the exodus of top network executives is even larger.
According to sources close to the hostilities, efforts are being made by both sides to resolve the issues of management and corporate control rather than allow this imbroglio to go to trial on Sept. 19 in a Massachusetts court and Oct. 31 in a Delaware court.
Some directors on Viacom's board, an entity largely loyal to Dauman, are urging a settlement, according to two source close to the discussions. Both sides are well aware that a full-blown trial could damage both Dauman and Shari Redstone as saber-tooth lawyers would be unleashed to mercilessly sully the reputation of their adversary.
Dauman is keen to portray Shari Redstone as a Svengali committing elder abuse while acting for her own personal gain, while Shari wants to paint Dauman as an overpaid executive who managed to convince her ailing father to hand him a staggering $84 million "golden parachute" contract even as profitability at Paramount and the rest of the company tumbled.
But Dauman, 62, isn't interested in having a public debate over his management record. His legal argument is centered on upholding established rules of corporate control while asserting that he and Sumner Redstone had carefully laid plans for Viacom that didn't involve Shari.
Indeed, Dauman has come to view his 30 years of friendship with the elder Redstone as transcending the typical employer-employee relationship.
The two men met in 1986 when Dauman was a lawyer at Shearman & Sterling, having graduated from Columbia Law School after entering undergraduate studies at Yale University at age 16, according to a 2012 New York Times story. Dauman and Redstone became fast friends. A year later when Redstone won control of Viacom through a classic 1980s-style hostile takeover, Dauman became the company's general counsel and a board member.
When Dauman left Viacom in 1999, with severance and securities of $150 million, he remained close to Redstone, returning in 2006 to take over as CEO when Tom Freston was booted for losing the MySpace auction to Rupert Murdoch's 21st Century Fox (FOXA) - Get Fox Corporation Class A Report . Redstone said he trusted Dauman above anyone else.
Since taking the reins as Viacom CEO, Dauman secured one of six seats on the trust that will oversee Sumner Redstone's $80 billion media empire when he dies or become incapacitated as well as one of seven seats on the board of National Amusements, the movie theater company that controls nearly 80% of the voting shares in Viacom and CBS. 
So when Shari Redstone and other trustees removed Dauman and Viacom board member George Abrams from the trust in May, it was hardly a surprise that the two men cried foul, alleging the ailing Redstone couldn't have been well enough mentally to have made such decisions. In a Massachusetts probate court filing, Dauman and Abrams charged Shari Redstone with taking advantage of her father's declining health. (The trust is incorporated in Massachusetts where Redstone grew up.)
"The removal of Mr. Dauman and Mr. Abrams as trustees of the trust and as directors of [National Amusements] in favor of others who are appointees, and under the control, of Shari will illegitimately tip the balance of power to her," Dauman and Abrams said in their complaint.
The complaint further alleged that "Redstone ultimately developed an estate plan that would empower professionals -- rather than family members who did not share his business acumen -- to control and manage NAI, Viacom and CBS for the benefit of his heirs (including Shari and other family members), as well as for the benefit of the public stockholders of Viacom and CBS."
Lawyers representing Shari Redstone in Massachusetts and a separate lawsuit in Delaware are certain to question Daumn's "business acumen." In doing so, they're likely to stress that unlike CBS CEO Les Moonves, Time Warner CEO Jeff Bewkes or Disney (DIS) - Get Walt Disney Company Report CEO Bob Iger, Dauman didn't rise to his perch at one of the world's global media companies after working his way up, learning the business. 
Instead, Shari's lawyers will argue Dauman amassed power at Viacom by staying close to the elder Redstone as the Viacom CEO spent $15.5 billion on share buybacks when management might have remade MTV into a Millennial-focused online platform to rival Facebook (FB) - Get Meta Platforms Inc. Class A Report , Snapchat or Alphabet's (GOOG) - Get Alphabet Inc. Class C Report YouTube.
Comcast (CMCSA) - Get Comcast Corporation Class A Report  has done that with its Watchable video service, as Verizon (VZ) - Get Verizon Communications Inc. Report has done with Go90. (Comcast and Facebook are held by Action Alerts PLUS, managed by TheStreet's founder, Jim Cramer.) Had debt not been an issue, Viacom might have acquired DreamWorks Animation (DWA) rather than allowing the smaller studio to fall into the hands of rivalComcast's Universal Pictures.
Viacom didn't have an official share buyback program until Dauman became CEO in 2006.
Three years ago, Moody's Investors Service questioned Dauman's share buyback strategy, cautioning that he was failing to adequately invest in Viacom's networks and in Paramount Pictures.
In a press release that analyst Neil Begley recalled as unusually scathing for the ratings agency, Moody's charged that Viacom's buybacks were an "effort to smooth over the anemic growth by returning more capital to win the favor of shareholders."
In comments that foreshadow its current difficulties, Moody's warned in August 2013 that "unless the company focuses its capital on its fundamental businesses to ensure long-term growth, which will ultimately allow it to improve stock price performance while maintaining a strong credit profile, we believe that the company will come under greater pressure from shareholders and also face downward rating pressure."
Last week, Moody's lowered its rating outlook on Viacom to negative from stable after the company on Aug. 4 reported a 29% drop in second-quarter operating income. Paramount posted an operating loss in the second quarter of $26 million, compared with a profit of $48 million during the same period a year earlier.
Those are points that Shari Redstone's lawyers are sure to make in court even as Dauman's team directs its questioning to Sumner Redstone's health and whether he alone has been making decisions that will effectively cost Dauman his job. Different arguments inhabiting different planes.
Viacom investors might prefer that this family quarrel never goes to trial.