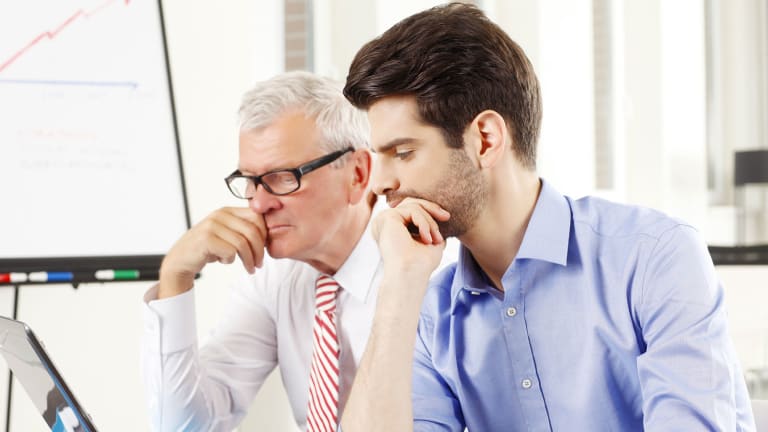 NEW YORK (TheStreet) -- The U.S. is a great place for your start-up business to seek capital. My own experience shows why.
About a year ago I found myself in the midst of a rather interesting professional dilemma: seek additional capital from Korean investors or move my startup's headquarters to Los Angeles and battle for U.S. investment? As tempting as the extra Korean capital was, I opted to quickly moved my headquarters to California.
With fundraising widely considered to be one of the most challenging and stressful components of running a start-up, one might ask why I made that choice. The short answer is that I want to build a successful global brand. Here's why U.S. investment is essential for achieving that goal:
Regardless of where it's based, the chances of a start-up succeeding are slim at best. An advantage of being in the U.S. is the supporting and forgiving nature of its start-up culture. American investors tend to be more forgiving of failure than those in Korea, and this allows founders to be more comfortable taking risks in the U.S.. Even though Korean investors are acutely aware of how difficult it is to launch a successful start-up, a founder's reputation will take a serious hit after just one failure. In the U.S., failure is accepted and sometimes even celebrated as a necessary learning experience, but in Korea a founder can face such backlash from failure that it's almost impossible to recover.
U.S. investors are more proactive than their Korean counterparts. Korean investors are more reactionary, risk-averse and have a fear of missing out when it comes to the latest trends in technology. They tend to invest money in technologies developed or endorsed by well-known industry leaders or that are "on trend" without fully evaluating the future landscape. Once a start-up is publicly deemed attractive, everyone jumps on the bandwagon. For example, my company AireLive is a social media-based video communication platform, and a huge component of our technology is its live streaming function. Because live streaming is a hot trend at the moment, we've had no trouble getting interest from Korean investors. This isn't to say Korean investors aren't good at what they do: For them, investing in trending technology will yield the return they're looking for more often than not. But the only way to build a successful global brand is to work with investors who have a full understanding of the company's space -- past, present and future -- which leads me to my next point.
U.S. investors are segmented. While there are far more venture capitalists in the U.S. than in Korea, American investors often focus on, and become experts in, specific industries rather than investing money in virtually any venture they think will yield a strong return. The segmented nature of the U.S. investment market makes it much easier to target venture capitalists that are likely to be interested in a particular start-up. Resources such as CrunchBase and AngelList are extremely helpful for identifying promising partners, and the segmentation of the market allows you to skip a few steps when pitching. There's no need to give potential investors an in-depth analysis of your start-up's industry because they already know as much about it as you do, if not more.
Securing U.S. investment shows legitimacy. Don't get me wrong: Securing any type of investment is an impressive accomplishment and should be celebrated. But if that capital comes from U.S. investors, the world will recognize it. Although there are plenty of emerging tech hubs around the globe, Seoul included, the U.S. is always going to be considered a leader in technological innovations. Because of the aforementioned selective and segmented nature of the U.S. investment market, getting the attention of American investors holds a lot of weight in the global start-up ecosystem.
My team has been in Los Angeles for about nine months now. I won't deny that fundraising in the U.S. has been a slower and more calculated process than what we've experienced in Korea, but it's been extremely rewarding. The investment climate here has forced our team to fine-tune our app while simultaneously perfecting our investor pitch. We are a stronger company here than we were in Korea, and I credit that to the nature of the U.S. investment market.
This article is commentary by an independent contributor. At the time of publication, the author held no positions in the stocks mentioned.