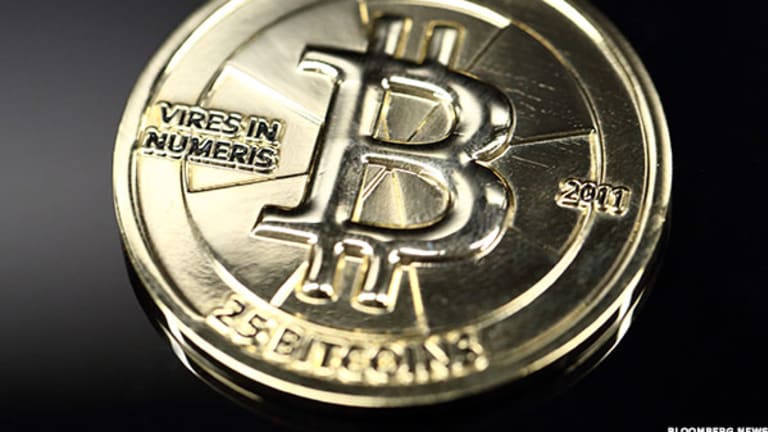 Why the Price of Bitcoin Is Increasing
Bitcoin is surging again, but why? While there is no definitive answer, here are four factors to consider.
The price of bitcoin has almost doubled since last month. Why?
The bitcoin market is reaching a tipping point. More investments and more use cases for bitcoin means that the real mainstream bitcoin demand is starting to take off. After trading around $250 for much of the year, the digital currency eclipsed $400 this week. 
While bitcoin has changed regulatory status in Europe and Chinese investors are increasing their market share, no decisive factor has been identified.
We at XBT Provider, my company that launched the world's first bitcoin-asset on a regulated exchange, have seen increase in the demand for our regulated bitcoin products. From our perspective, here are what we believe to be a few key factors driving the current price movements of bitcoin.
1. Favorable regulation
Europe's top court recently concluded that bitcoin must be treated as a currency. The implications are substantial for tax purposes and a clear view from regulators on how to handle bitcoin gives more clarity for investors on how to treat the new currency. Additionally, there are signs of an improved regulatory environment for bitcoin in China.
2. Bitcoin's ecosystem is growing rapidly
The bitcoin industry has seen a tremendous growth in investments over the last year. Investments have gone from literally nothing to over $1 billion total in 2015. These investments will take up to 12 months to fully reach a stage where they have an impact on the price, and slowly more bitcoin-related services are starting to come online.
The investments have also brought credibility and legitimacy to the bitcoin brand where many established firms in the financial sector such as Visa, Citigroup, Goldman Sachs and Nasdaq have all started to experiment with bitcoin's underlying technology, blockchain. 
3. Increasing use cases
The use case for implementing bitcoin in the remittance market is becoming more and more apparent. The average cost of doing remittance, according to the World Bank, is 8% and can take between three and five business days. This can potentially be cut down to matters of minutes and for pennies instead of days and percentages with the use of bitcoin.
4. Investors are starting to understand bitcoin's unique correlation
Bitcoin is in quite a unique position since it has no correlation to an investor's regular investment alternatives such as stocks or commodities. This makes bitcoin a unique way for investors to diversify their portfolios with a whole new type of investment that moves entirely on its own accord. It succeeds or fails independently of other asset classes that an investor might have in his portfolio and thus is starting to be understood as a unique way to diversify by all levels of investors.
XBT Provider offers exposure to bitcoin through bitcoin products on regulated exchanges. Our products, Bitcoin Tracker One and Bitcoin Tracker EUR, are listed on Nasdaq Nordic in Stockholm.

This article is a commentary by an independent contributor. At the time of publication, the author has long positions in bitcoin.