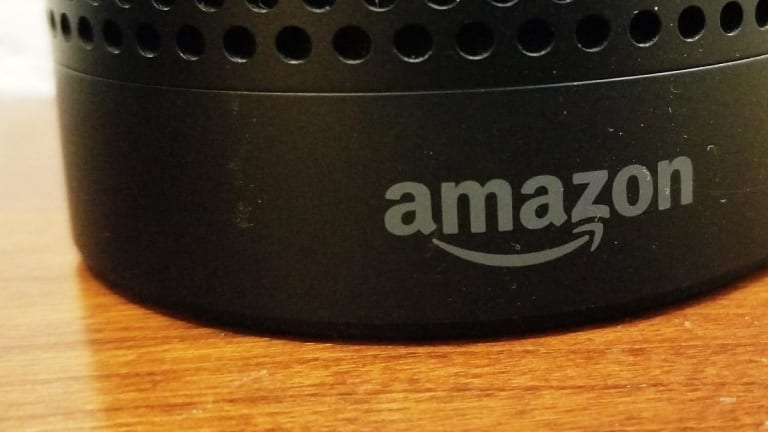 Why Tech Giants Like Amazon Are Designing Their Own Chips -- And Who Benefits
Apple, Microsoft, Google, Amazon, Alibaba and Tesla are all known to have custom chip projects. Look for additional firms to announce them in the coming years.
With almost each passing month, the number of custom chip projects launched by major tech companies continues to swell. Here are some thoughts on what's driving the trend and who stands to benefit the most from it. 
Which Tech Companies Have Custom Chip Projects
As a Monday New York Times article noted, Amazon.com  (AMZN) - Get Amazon.com, Inc. Report added to the list of known custom chip projects in November at its AWS re:Invent conference. There, the company showed off Graviton, a server CPU based on the ARM microarchitecture that will power new cloud computing instances offered by AWS. It also unveiled Inferentia, an ASIC for its cloud computing instances that's meant to handle inference, or the running of trained AI models against real-life data and content.
Both projects stem from Amazon's Annapurna Labs chip unit, which it bought in early 2015. Annapurna has already launched system-on-chip (SoCs) that power devices such as broadband gateways, Wi-Fi routers and file servers, and has also developed high-speed Ethernet chips for AWS servers that offload networking functions from CPUs.
Apple (AAPL) - Get Apple Inc. Report , the tech giant that appears to be doing the most custom silicon work, develops everything from the SoCs that power much of its hardware lineup, to Bluetooth chips for AirPods and wireless Beats headphones, to fingerprint sensors, Mac co-processors and display timing controller chips. The company also develops the CPU cores, GPUs and image and AI co-processors used by its SoCs, and is stepping up its development of custom power management chips. It is also reportedly working on a processor for Macs that would replace Intel's (INTC) - Get Intel Corporation Report CPUs.
Alphabet/Google's (GOOGL) - Get Alphabet Inc. Class A Report public cloud unit has rolled out ASICs (known as Tensor Processing Units, or TPUs) that can be used to either train or perform inference for AI models relying on the popular TensorFlow machine learning framework. And the company has also developed an image co-processor for Pixel phones known as the Pixel Visual Core that powers the phones' advanced camera features.
For its part, Microsoft (MSFT) - Get Microsoft Corporation Report has created a co-processor for its HoloLens headset (known as a Holographic Processing Unit, or HPU) that handles the information provided by HoloLens sensors, and has said it's working on a second-gen version that includes an AI co-processor. Chinese internet giant Alibaba (BABA) - Get Alibaba Group Holding Ltd. Report is developing inference chips that it wants to put inside of everything from cloud servers to self-driving cars to IoT devices.
Tesla (TSLA) - Get Tesla Inc Report  is also working on a third-gen Autopilot system that will be powered by a custom processor. And in April, Bloomberg reported that Facebook  (FB) - Get Meta Platforms Inc. Class A Report has begun building a team meant to handle custom chip work.
Amazon.com, Apple, Alphabet, Microsoft and Facebook are holdings in Jim Cramer's Action Alerts PLUS member club. Want to be alerted before Jim Cramer buys or sells AMZN, AAPL, GOOGL, MSFT or FB? Learn more now.
What's Behind the Trend
Several different trends have fueled the recent surge in tech companies developing chips to power their own products and services. Arguably the biggest ones are:
General-purpose CPUs often aren't ideal for tasks such as handling machine learning algorithms and processing imagery. In some cases, companies might decide that a GPU or an FPGA supplied by a third party (say, Nvidia  or Xilinx ) can handle their needs. In others, they might conclude a custom chip is the best choice.
As some of these tasks come to account for a large percentage of the processing work done by hardware such as smartphones, servers and IoT devices, the incentive to develop specialized chips to handle them grows.
Chip contract manufacturers (foundries) such as Taiwan Semiconductor  and Samsung have given tech companies doing custom chip projects easy access to cutting-edge manufacturing processes. At the same time, ARM and other firms have provided access to advanced intellectual property that makes custom chip design easier.
The pressure faced by hardware makers and cloud service providers to differentiate their offerings remains intense, and custom silicon often provides deep-pocketed tech giants with avenues to do so. In addition, there can sometimes be cost savings related to using home-grown chips relative to third-party products.
Who Benefits (Besides the Chip Developers)
There isn't an easy way for investors to play this trend, since many of the companies playing key roles in enabling it get only a fraction of their revenue from custom chip projects. But with that said, there are some clear beneficiaries.
TSMC, by far the world's biggest foundry, has done plenty of business manufacturing Apple's custom chips, and also manufactures chips such as Google's TPUs and Microsoft's HPU. Meanwhile, Broadcom (AVGO) - Get Broadcom Inc. Report is believed to have co-developed the TPU line with Google, and with the company having talked about working on multiple custom AI ASIC projects, it's possible that Broadcom is also a partner for Amazon and/or Alibaba's projects.
ARM, which is owned by Japan's SoftBank (SFTBY) , collects licensing and royalty revenue from the use of its IP to develop custom processors. Custom chip projects also spell more business for firms such as Cadence Design Systems (CDNS) - Get Cadence Design Systems, Inc. Report and Synopsys (SNPS) - Get Synopsys, Inc. Report , which provide hardware, software and IP for chip design teams.