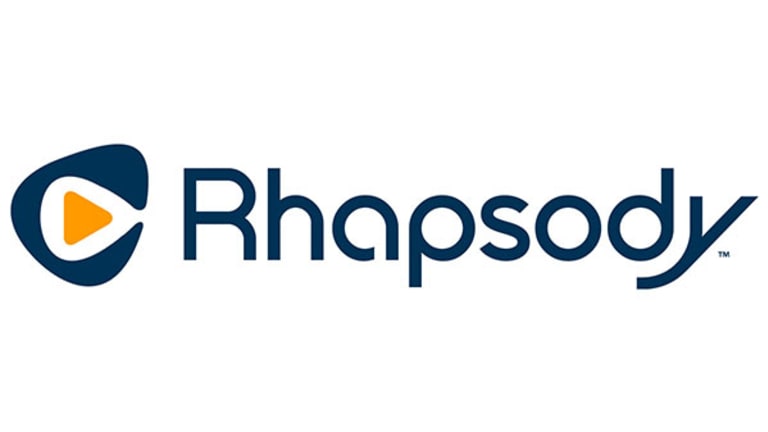 Why Streaming Music Market Is Becoming So Popular
Rhapsody reaches two million subscribers following partnership with T-Mobile
NEW YORK (TheStreet) -- The streaming music industry continues to grow as companies find new ways to secure users and gain market share from the decline in CD sales. 
Apple's undefined  $3 billion deal to acquire Beats Electronic, a music-streaming service and popular headphone maker, moved closer to completion on Tuesday after the European Union approved the deal.  Another giant, Google (GOOGL) - Get Alphabet Inc. Class A Report  acquired Songza earlier this month. 
Now, add Rhapsody International to the roster. Although the parent company of Rhapsody and Napster has served as an online music store since 2001, the company joined forces with T-Mobile last month to bring users Rhapsody unRadio, an Internet radio service that gives consumers access to a catalog of more than 30 million songs, radio stations around the world, infinite skips, and no ads for $3.99/month. 
READ MORE:Streaming Music Grows Up
"Our recently launched radio service underscores our commitment to giving mobile fans even more ways to discover and download great music," said Paul Springer, senior vice president, for the Americas and chief product officer for Rhapsody International during an announcement on Tuesday. 
This union provides Rhapsody with access to potential customers and subscribers while giving T-Mobile the ability to secure customers, both new and old. As a result, Rhapsody has just announced that it has passed its two million subscriber mark. Although far below Spotify's reported 10 million monthly paying subscribers, this boost could keep Rhapsody in the running to gain market share. 
READ MORE: Spotify Aims To Be Dark Lord of Streaming
Two million monthly subscribers isn't all Rhapsody had to share. The company is also looking to expand into Latin America and Europe, bringing variations of unRadio to consumers abroad according to media outlets. 
"Rhapsody is introducing [unRadio] radio service outside the US for the first time, starting in France, in partnership with that country's second-largest mobile operator, SFR" writes Matt Graves, Rhapsody Public Affairs Officer, in a web statement.
Rhapsody unRadio may remind you of the deal music streaming service Spotify inked with Sprint (S) - Get SentinelOne, Inc. Class A Report  back in April, offering Sprint users six months of Spotify Premium for free and an additional discount for Sprint Framily members thereafter. 
Although the Seattle-based company is private, some of its financial information remains available to the public via RealNetworks (RNWK) - Get RealNetworks, Inc. Report . RealNetworks served as Rhapsody's parent company until Rhapsody branched out as a standalone in 2010. RealNetworks currently owns about 45% of the service and according to their March annual report, Rhapsody generated $141 million in revenue in 2013, with a net loss of $14.7 million.   
READ MORE: The Stupidity of the Music Industry Is Absolutely Stunning