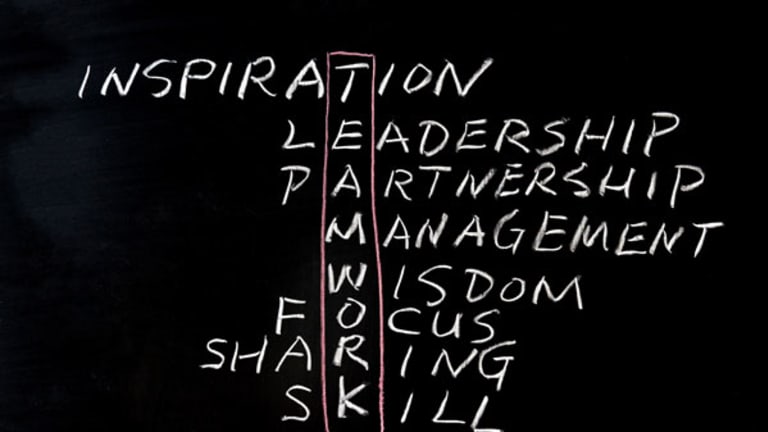 Publish date:
Why Starbucks' Howard Schultz Is Underrated
Starbucks and its shares have seen incredible growth, so give credit where it's due -- to CEO Howard Schultz.
Starbucks and its shares have seen incredible growth, so give credit where it's due -- to CEO Howard Schultz.
NEW YORK (TheStreet) -- The most underappreciated CEO in America today is Starbucks (SBUX) - Get Report CEO Howard Schultz.
Starbucks is ubiquitous in the U.S. today -- especially in New York where you can find a store on nearly every street corner. Yet its success still seems to be understated.
Schultz became CEO in 1987 and oversaw Starbucks' massive first wave of growth -- including taking the company public -- until he "retired" in 2000 to become chairman and "chief global strategist."
During that first wave of growth under Schultz's leadership, Starbucks went from 17 stores to 3,501.
The stock price rose 800%, from today's equivalent of 67 cents to $6.
Between 2000 and 2008, Starbucks went through two CEOs: Orin Smith and Jim Donald.
10 Dow Dogs That Are Barking for Gains
The company's growth continued unabated over that period, from 3,501 stores to 16,680. And its shares grew by 232%, far in excess of the market's growth. But Starbucks saw its stock top out at $40 in 2006, and shares finished 2007 closer to $20.
There was a feeling that Starbucks had overexpanded and lost its soul.
Schultz took back the reins on Jan. 8, 2008. At the time, he was only 54.
When he returned, Schultz communicated that his plan was to slow U.S. growth, close underperforming stores, restructure the management structure and step on the gas in terms of international growth.
He followed through on that pledge. In 2009, the number of Starbucks stores dropped by 250. As of today, the store count is 17,244 -- its highest ever.
Since then, Schultz has revamped the drink and food lineup, launched the Via "instant coffee" brand, launched the sale of K-Cups in-store, expanded grocer distribution of coffee, and greatly expanded international business. Just a few days ago, the company said China would be its largest international market by 2014.
If you think that Schultz just got lucky by being CEO during good times, think again. The stock is now at all-time highs near $57, representing a market cap of $43 billion.
7 Companies That Keep on Growing
Since Schultz took over again, Starbucks' stock is up 213% vs. a return for the
Dow Jones Industrial Average
of 3.6%. It's remarkable outperformance for a mature chain.
What has always impressed me most about Schultz, though, is his interest in new technology and how that can help the chain's growth.
The decision was made in July 2010 to make WiFi free in all Starbucks stores. Go into any store now and see how many hipsters are slumped over their MacBooks cruising the Web. It's been a bonanza that fits perfectly with the chain. Other restaurants have copied this feature but to much less effect.
Starbucks also recently announced that as of December it had processed 26 million mobile payments since the start of 2011. Of these, 23% occurred within the last nine weeks of the year.
There is no retailer doing more mobile payments today. This form of payment is also being tied to Starbucks' loyalty program, telling the company much more about its customers' preferences.
But many forget that Schultz has always been interested in new technology. He co-founded venture capital firm
Maveron
in 1998 with Dan Levitan. They have invested in
eBay
(EBAY) - Get Report
,
Groupon
(GRPN) - Get Report
,
Pinkberry
,
Shutterfly
(SFLY) - Get Report
,
Good Technology
and
The Motley Fool
.
Today, Schultz serves on the boards of Groupon and Pinkberry, helping to keep him plugged in to the latest trends in retail and e-commerce.
Schultz has also assembled a knowledgeable and diverse board of directors with a lot of strong industry experience.
10 Consumer Stocks for the Stay-at-Home Investor
In December, he appointed 30-year-old Clara Shih, who runs an enterprise software company and formerly worked at
salesforce.com
(CRM) - Get Report
and
Google
(GOOG) - Get Report
. I am not certain, but I imagine this is the youngest woman on any semi-large corporate board in America today.
Looking ahead, Starbucks still has extensive growth ahead of it internationally, particularly in China. It's going to be fun to watch.
Yet, I'm still amazed that we hear little praise showered on Schultz for what he's done. He rightly deserves to be recognized as a future business Hall of Famer playing right in front of us every night.
At the time of publication, Jackson had no positions in stocks mentioned.
Eric Jackson is founder and president of Ironfire Capital and the general partner and investment manager of Ironfire Capital US Fund LP and Ironfire Capital International Fund, Ltd. You can follow Jackson on Twitter at www.twitter.com/ericjackson or @ericjackson